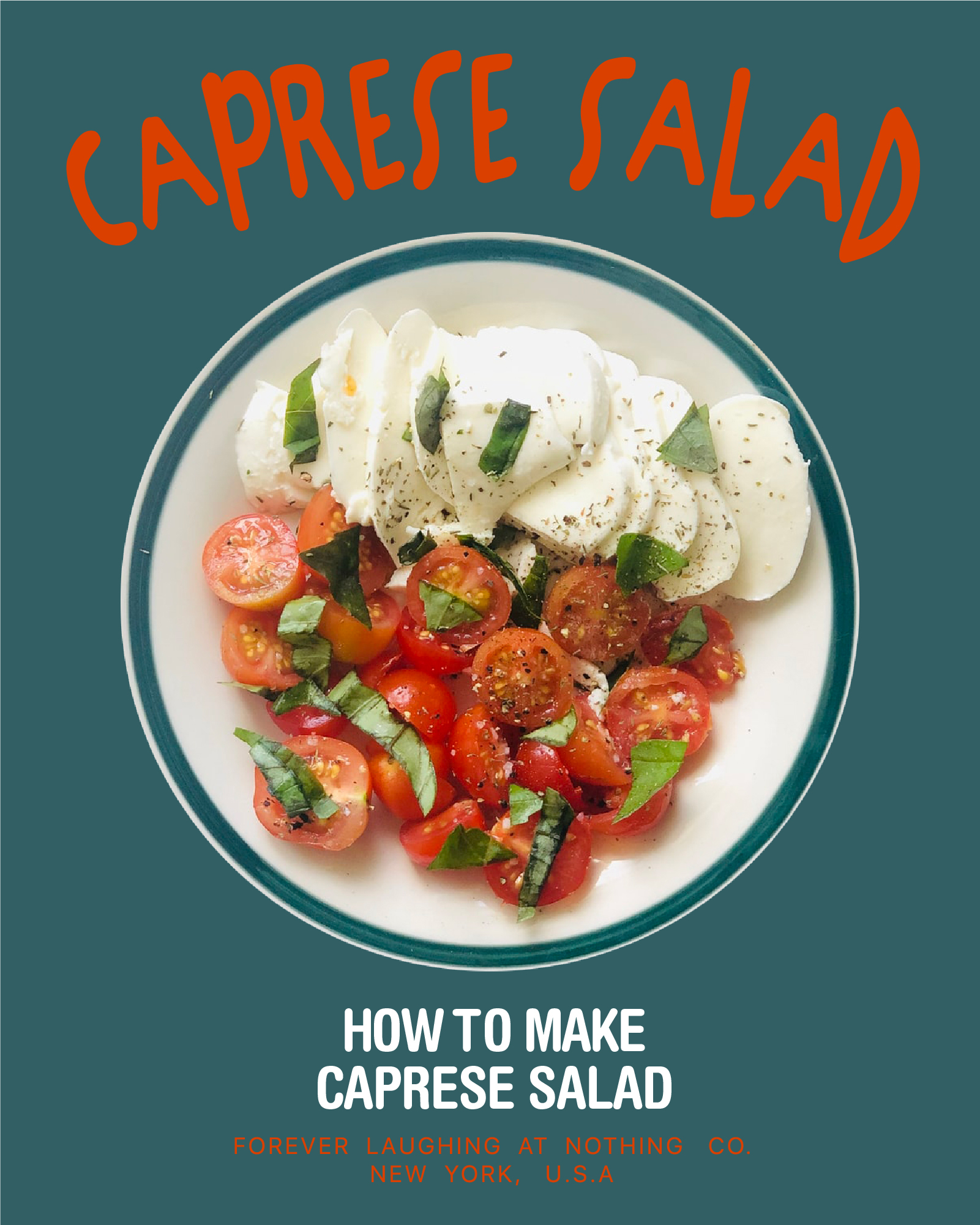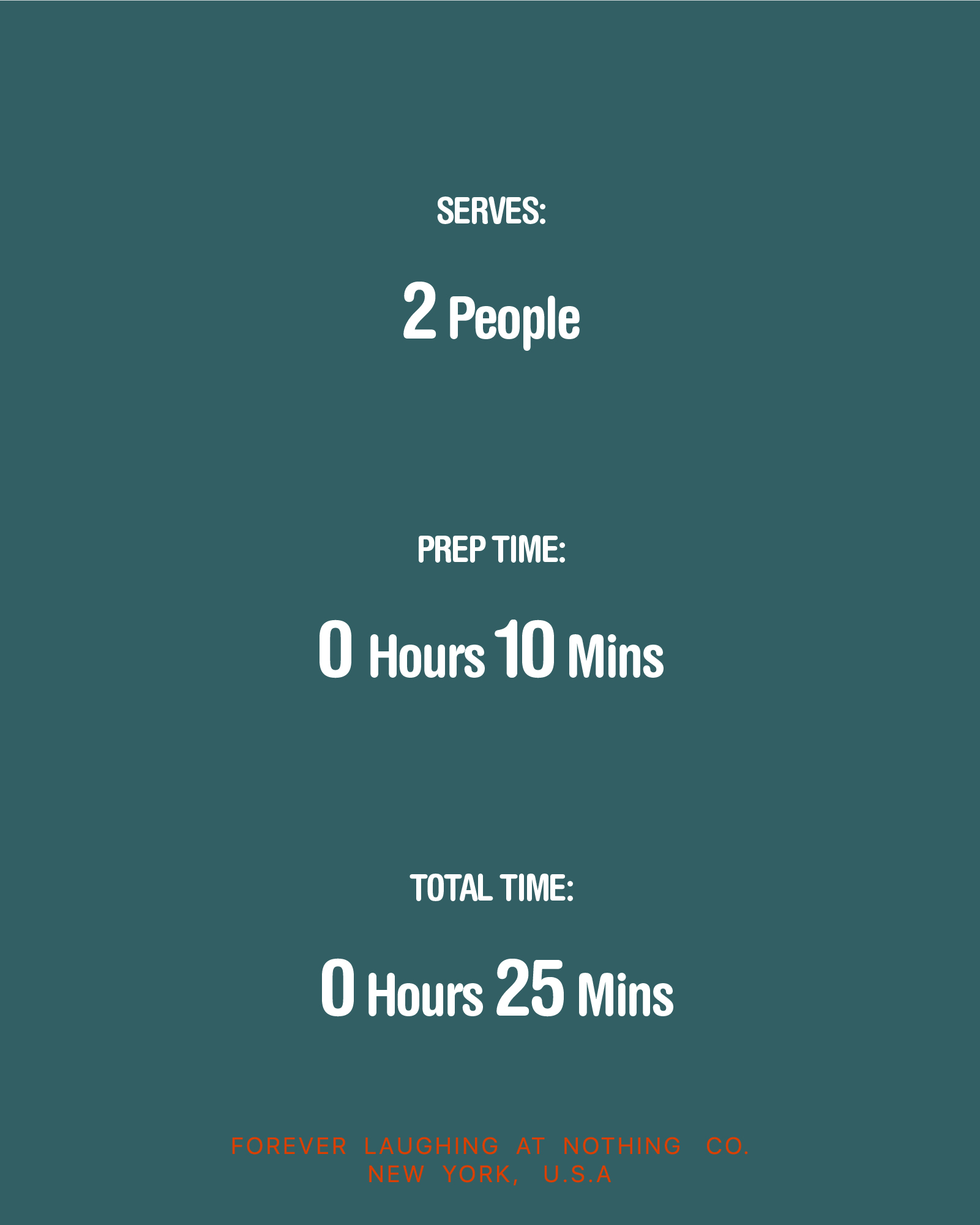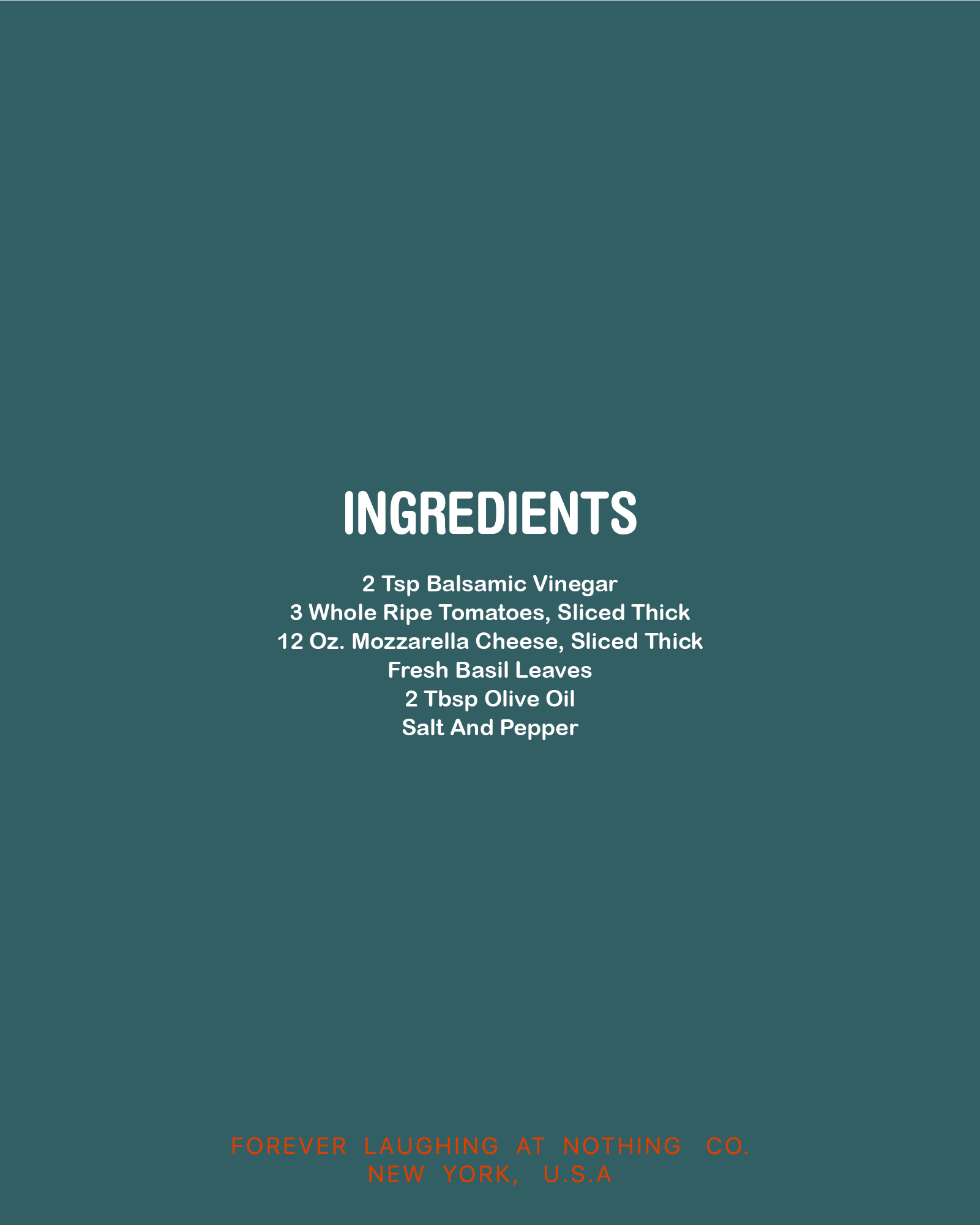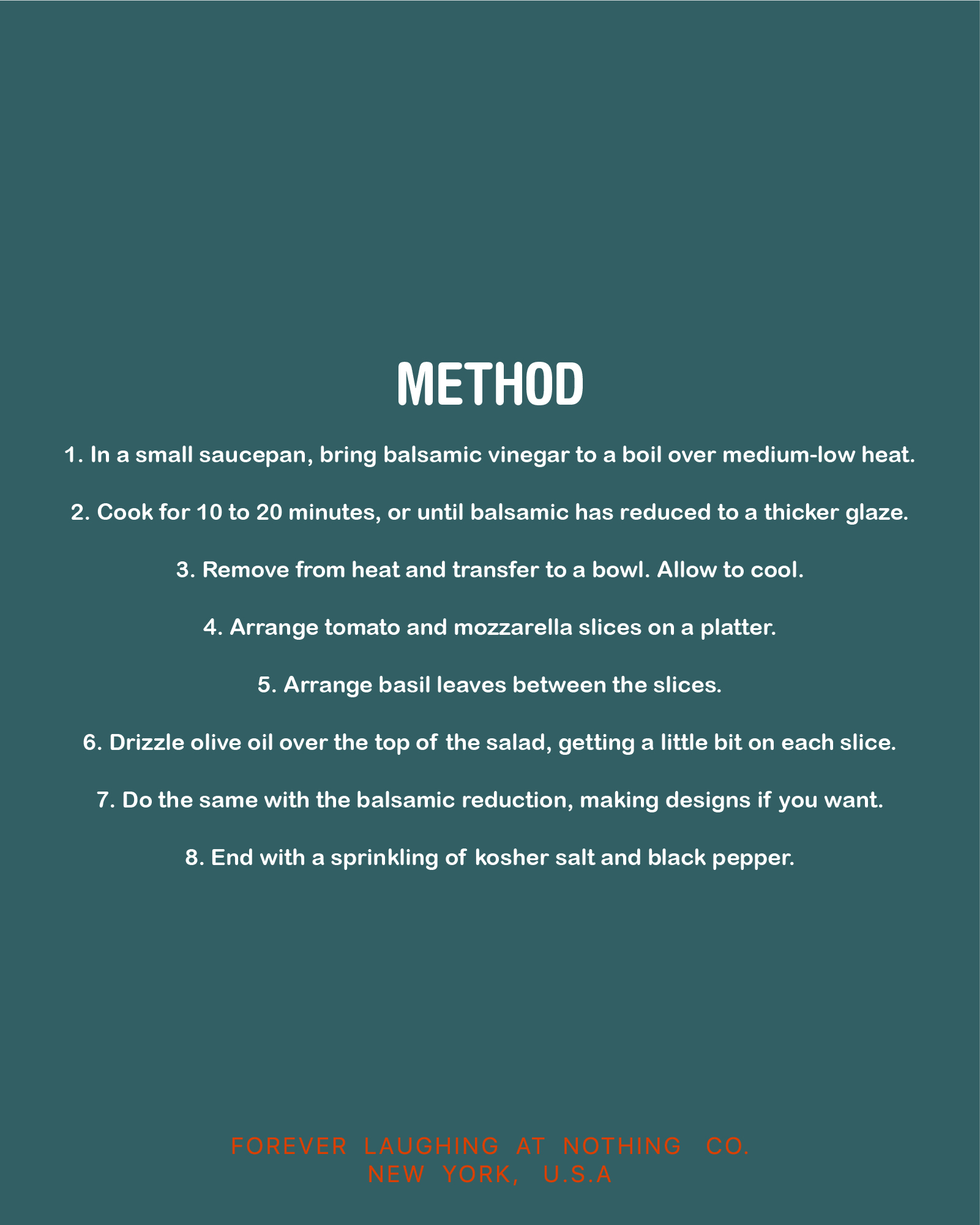 How to make — Caprese Salad
Serves: 2 People
Prep Time: 10 Mins
Total Time: 25 Mins
______________________________________________________________________
Ingredients: 

2 Tsp Balsamic Vinegar
3 Whole Ripe Tomatoes, Sliced Thick
12 Oz. Mozzarella Cheese, Sliced Thick
Fresh Basil Leaves
2 Tbsp Olive Oil
Salt And Pepper
______________________________________________________________________
Method:
1. In a small saucepan, bring balsamic vinegar to a boil over medium-low heat.
2. Cook for 10 to 20 minutes, or until balsamic has reduced to a thicker glaze.
3. Remove from heat and transfer to a bowl. Allow to cool.
4. Arrange tomato and mozzarella slices on a platter.
5. Arrange basil leaves between the slices.
6. Drizzle olive oil over the top of the salad, getting a lit bit on each slice.
7. Do the same with the balsamic reduction, making designs if you want.
8. End with a sprinkling of kosher salt and black pepper.