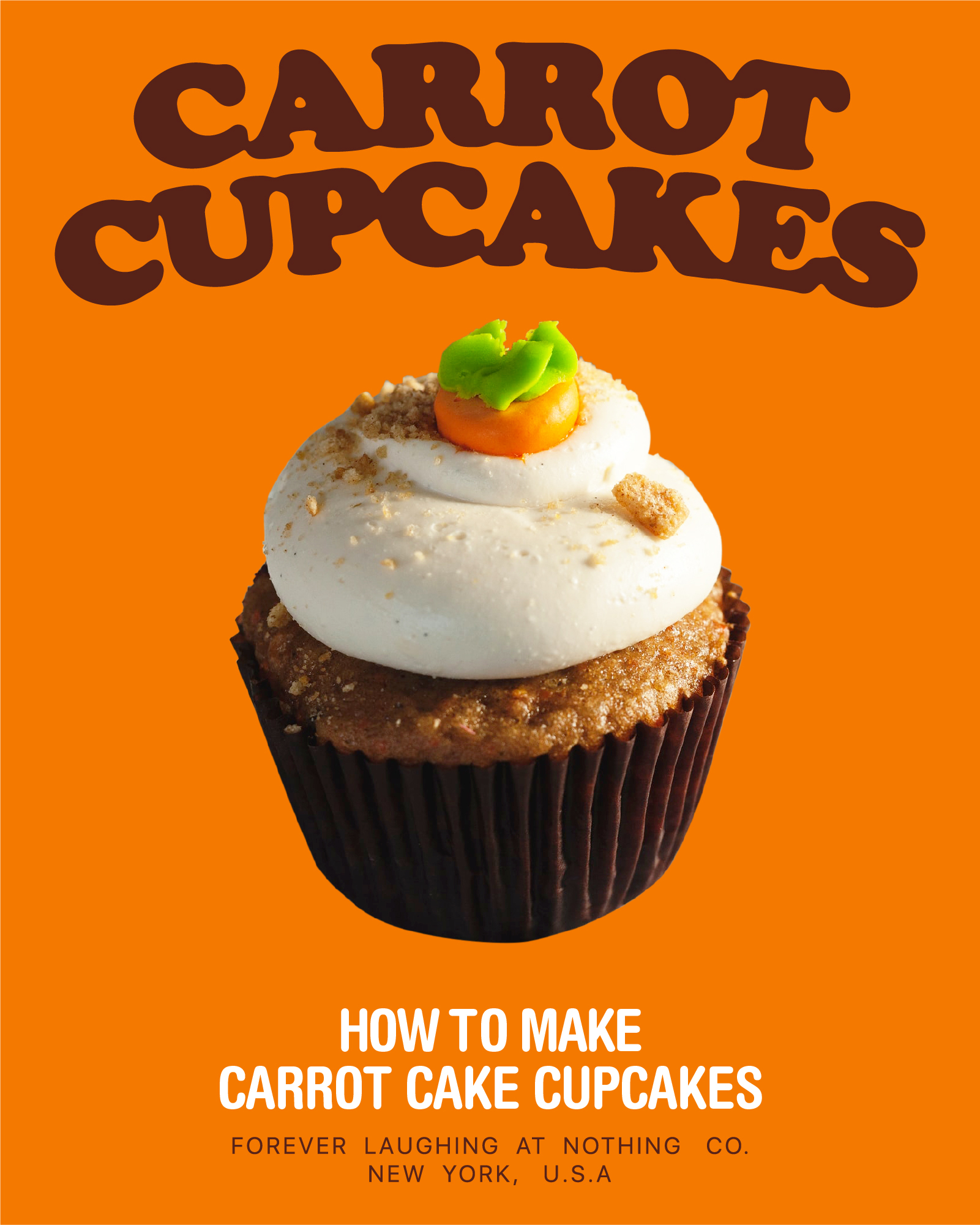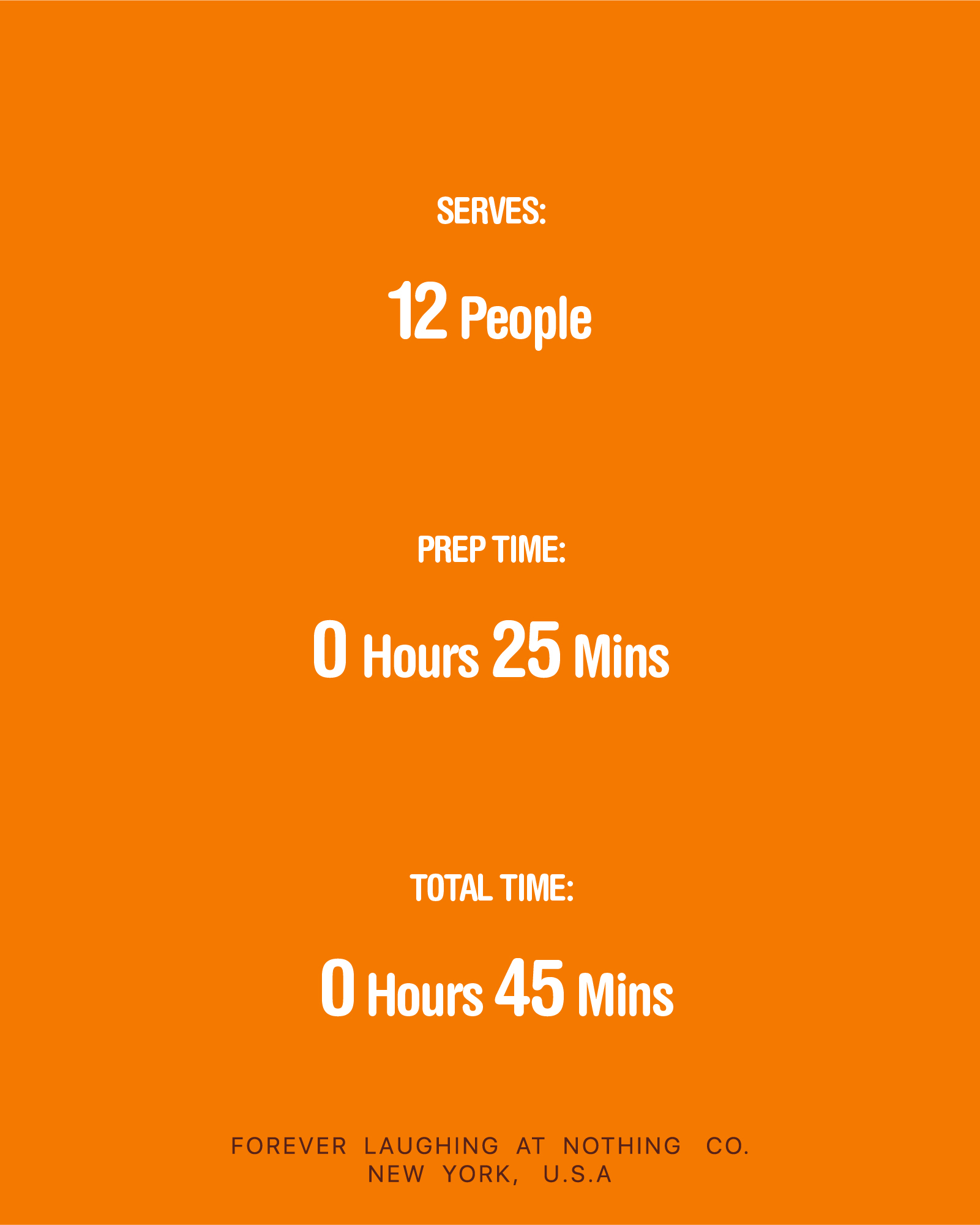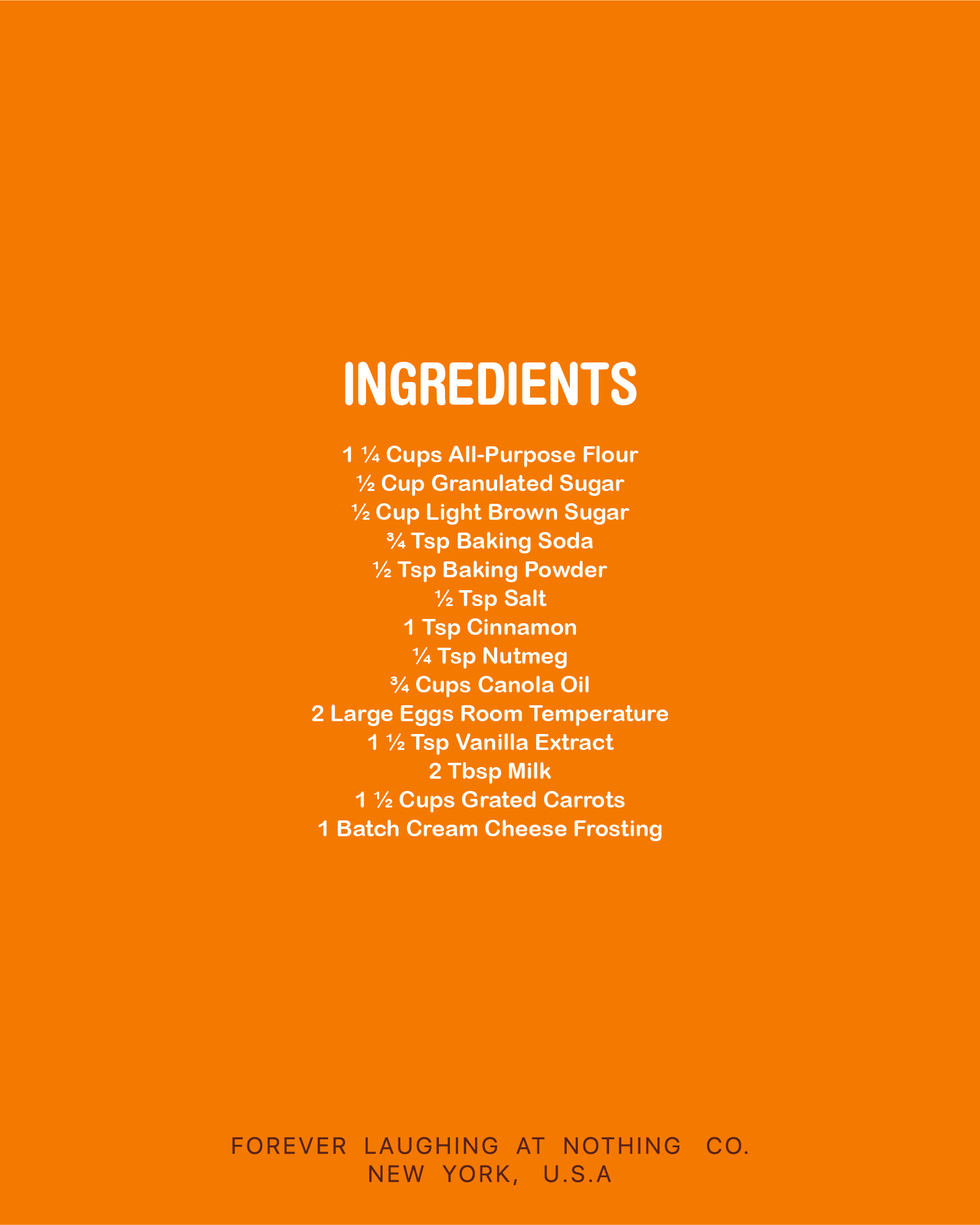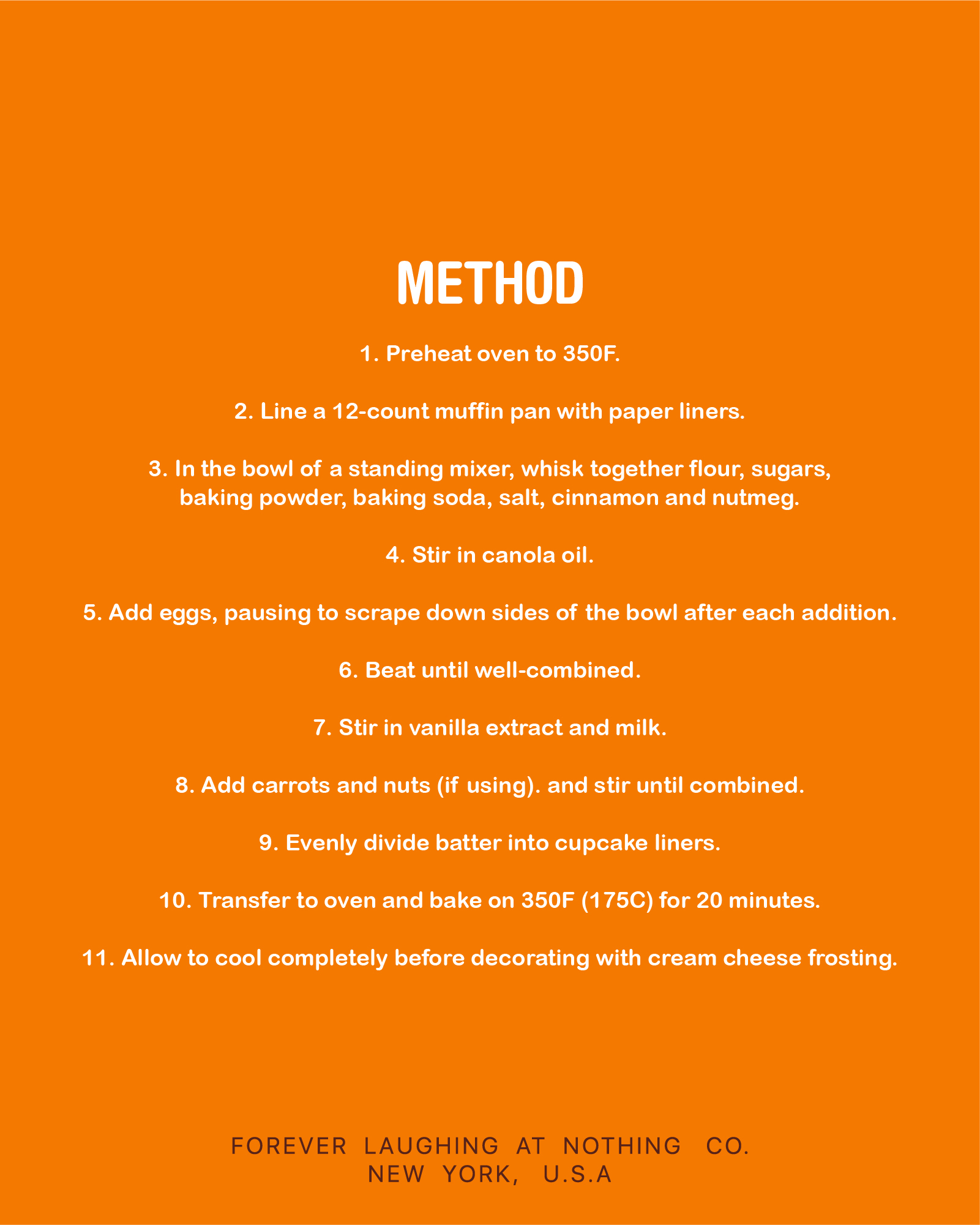 How to make — Carrot Cake Cupcake
Ingredients
1 1/4 Cups All-Purpose Flour
1/2 Cup Granulated Sugar
1/2 Cup Light Brown Sugar
3/4 Tsp Baking Soda
1/2 Tsp Baking Powder
1/2 Tsp Salt
1 Tsp Cinnamon
1/4 Tsp Nutmeg
3/4 Cups Canola Oil
2 Large Eggs, Room Temperature
1 1/2 Tsp Vanilla Extract
2 Tbsp Milk
1 1/2 Cups Grated Carrots
1 Batch Cream Cheese Frosting
Steps
Preheat oven to 350F.
Line a 12-count muffin pan with paper liners.
In the bowl of a standing mixer, whisk together flour, sugars, baking powder, baking soda, salt, cinnamon and nutmeg.
Stir in canola oil.
Add eggs, pausing to scrape down sides of the bowl after each addition.
Beat until well-combined.
Stir in vanilla extract.
Add carrots and nuts (if using) and stir until combined.
Evenly divide batter into cupcake liners.
Transfer to oven and bake on 350F (175C) for 20 minutes.
Allow to cool completely before decorating with cream cheese frosting.