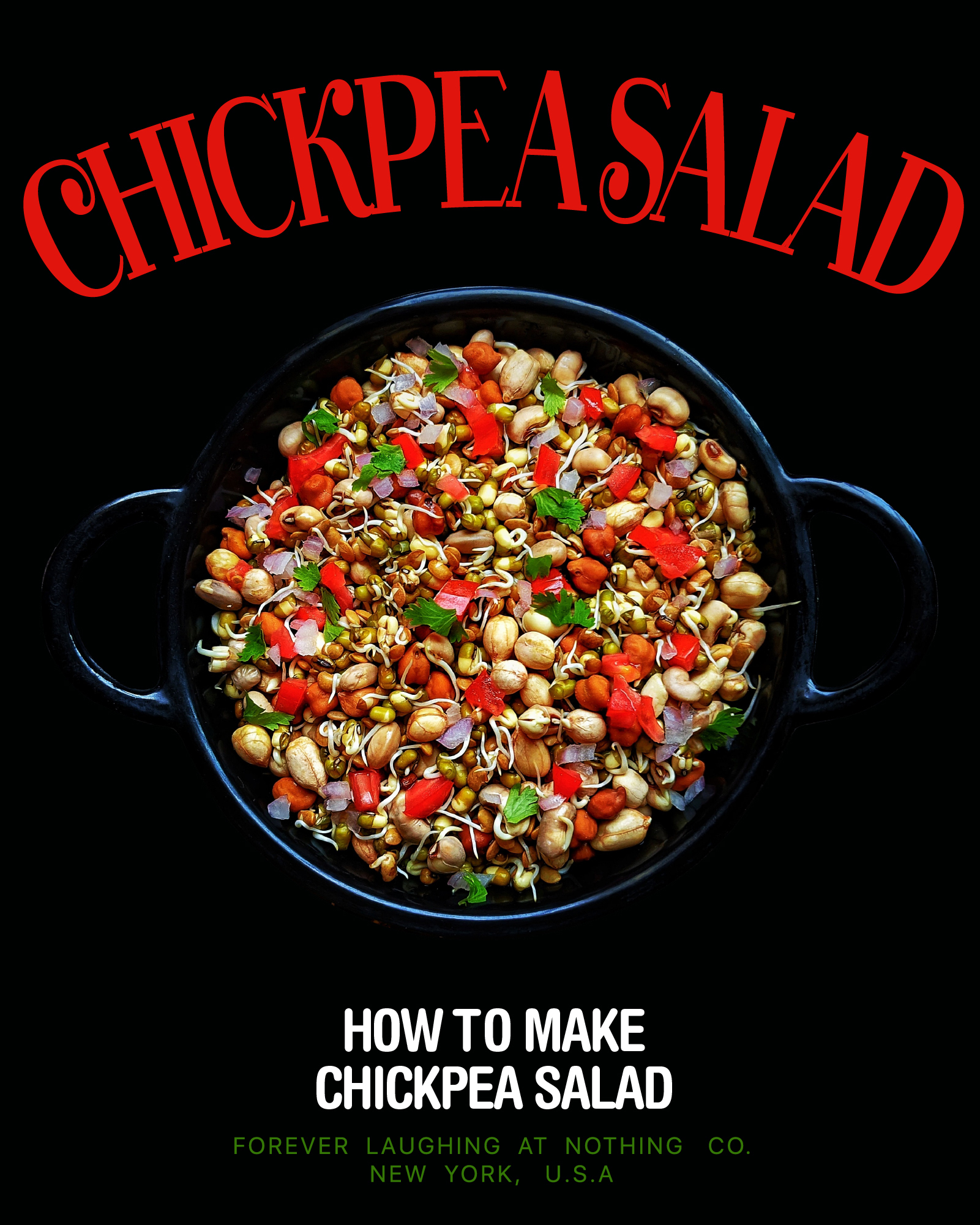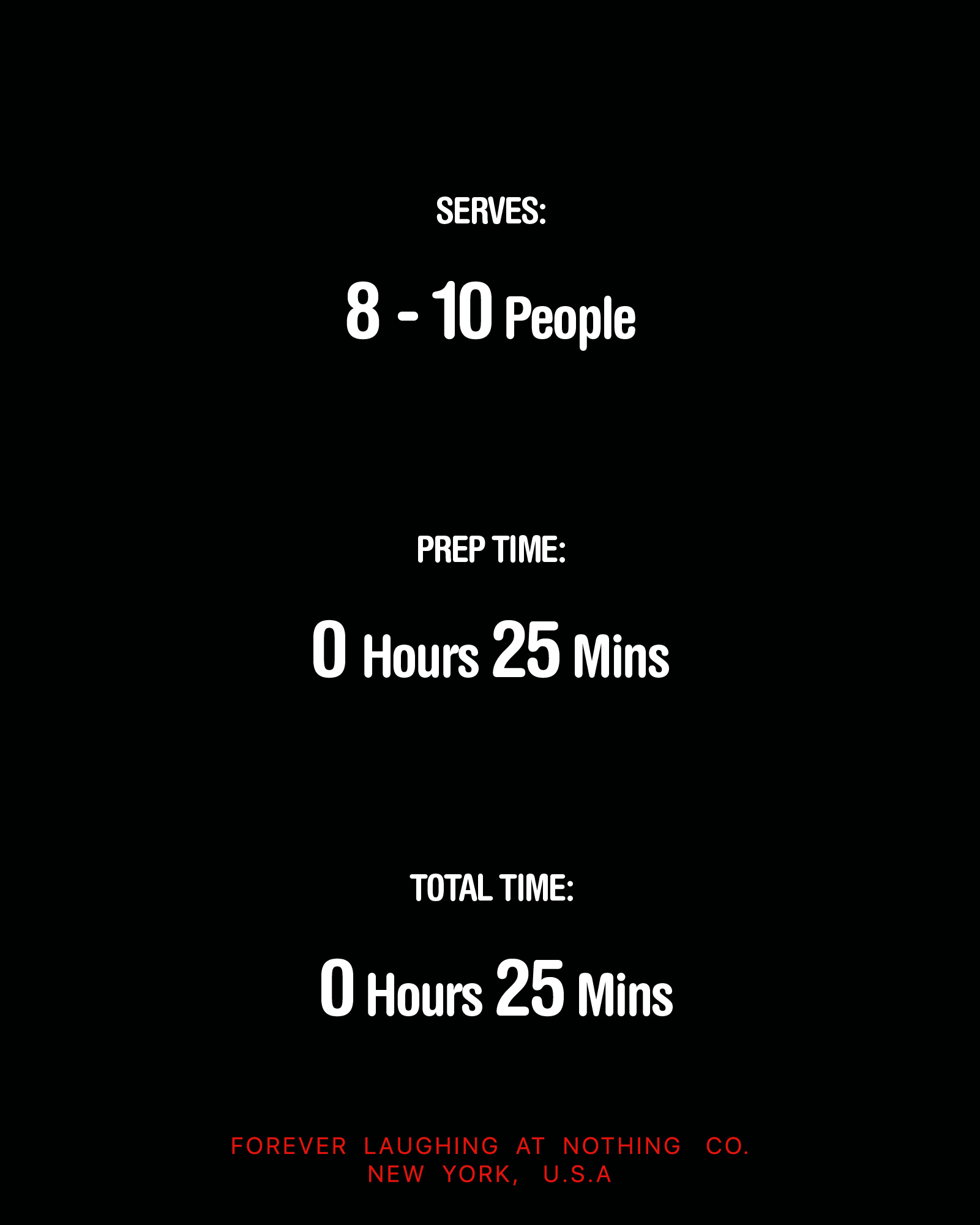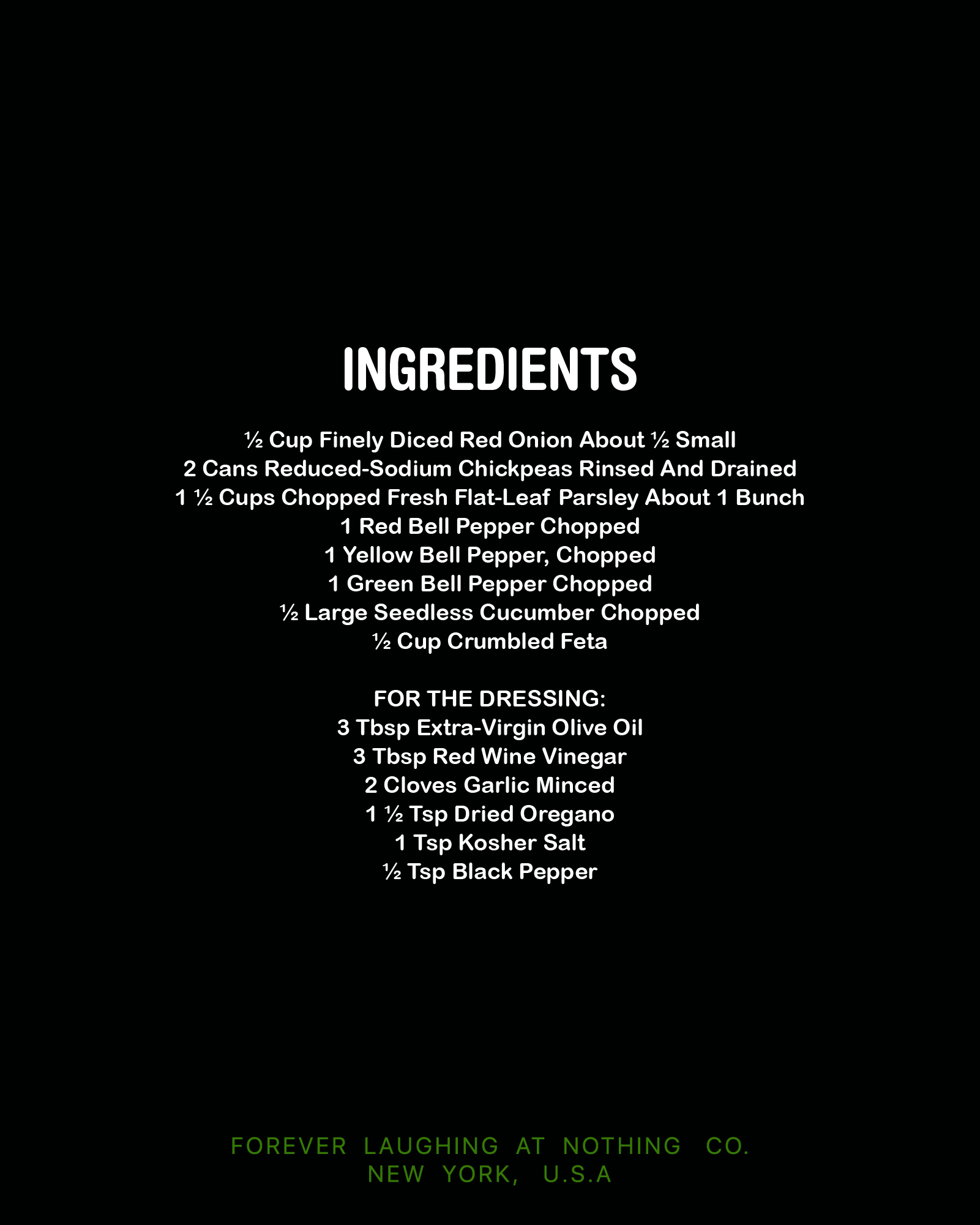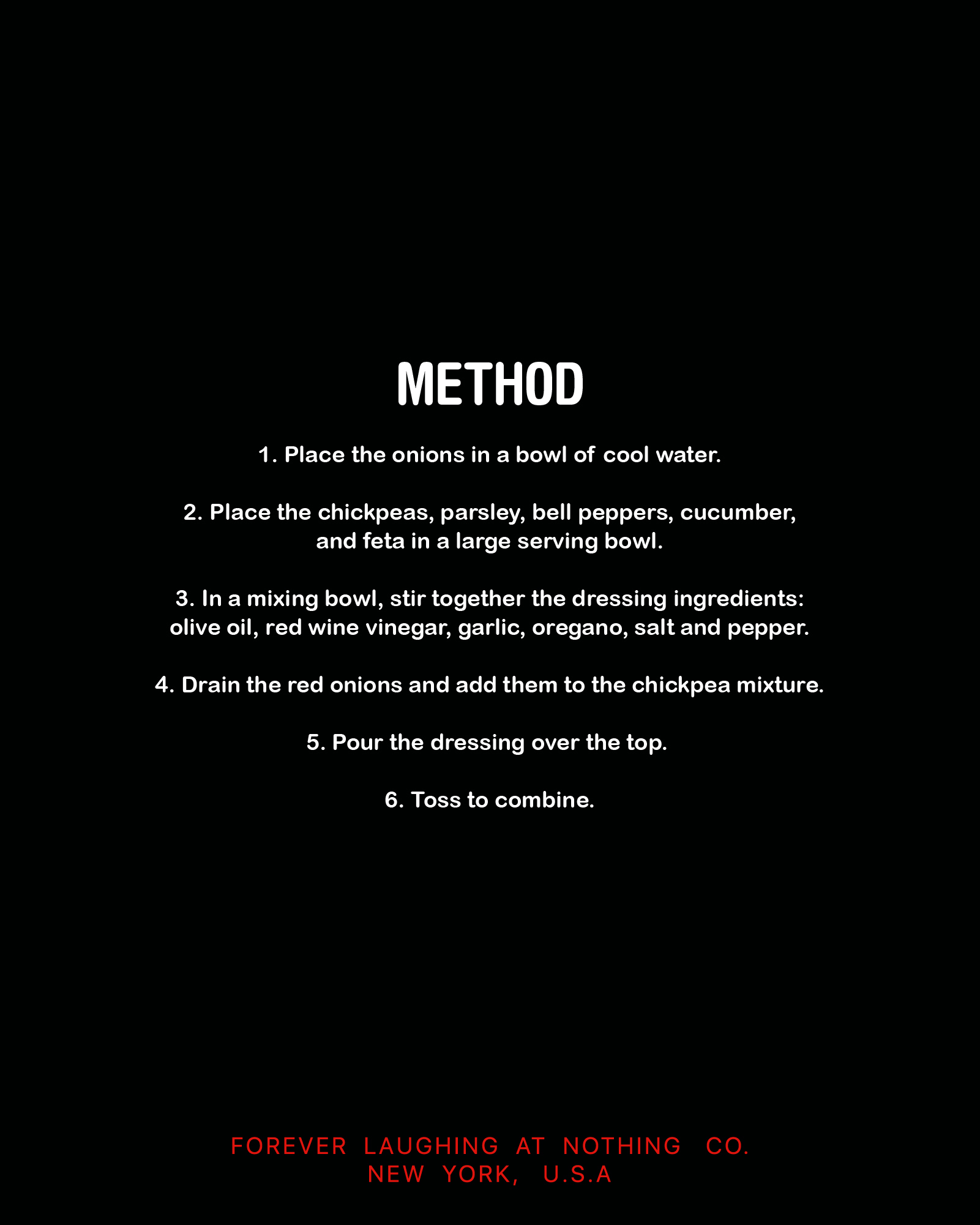 How to make — Chickpea Salad
Ingredients
1/2 Cup Finely Diced Red Onion About 1/2 Small
2 Cans Reduced-Sodium Chickpeas Rinsed and Drained
1 1/2 Cups Chopped Fresh Flat-Leaf Parsley, About 1 Bunch
1 Red Bell Pepper, Chopped
1 Yellow Bell Pepper, Chopped
1 Green Bell Pepper, Chopped
1/2 Large Seedless Cucumber, Chopped
1/2 Cup Crumbled Feta
FOR THE DRESSING:
3 Tbsp Extra-Virgin Olive Oil
3 Tbsp Red Wine Vinegar
2 Cloves Garlic, Minced
1 1/2 Tsp Dried Oregano
1 Tsp Kosher Salt
1/2 Tsp Black Pepper
Steps
Place the onions in a bowl of cool water.
Place the chickpeas, parsley, bell peppers, cucumber, and feta in a large serving bowl.
In a mixing bowl, stir together the dressing ingredients: olive oil, red wine vinegar, garlic, oregano, salt and pepper.
Drain the red onions and add them to the chickpea mixture.
Pour the dressing over the top.
Toss to combine.