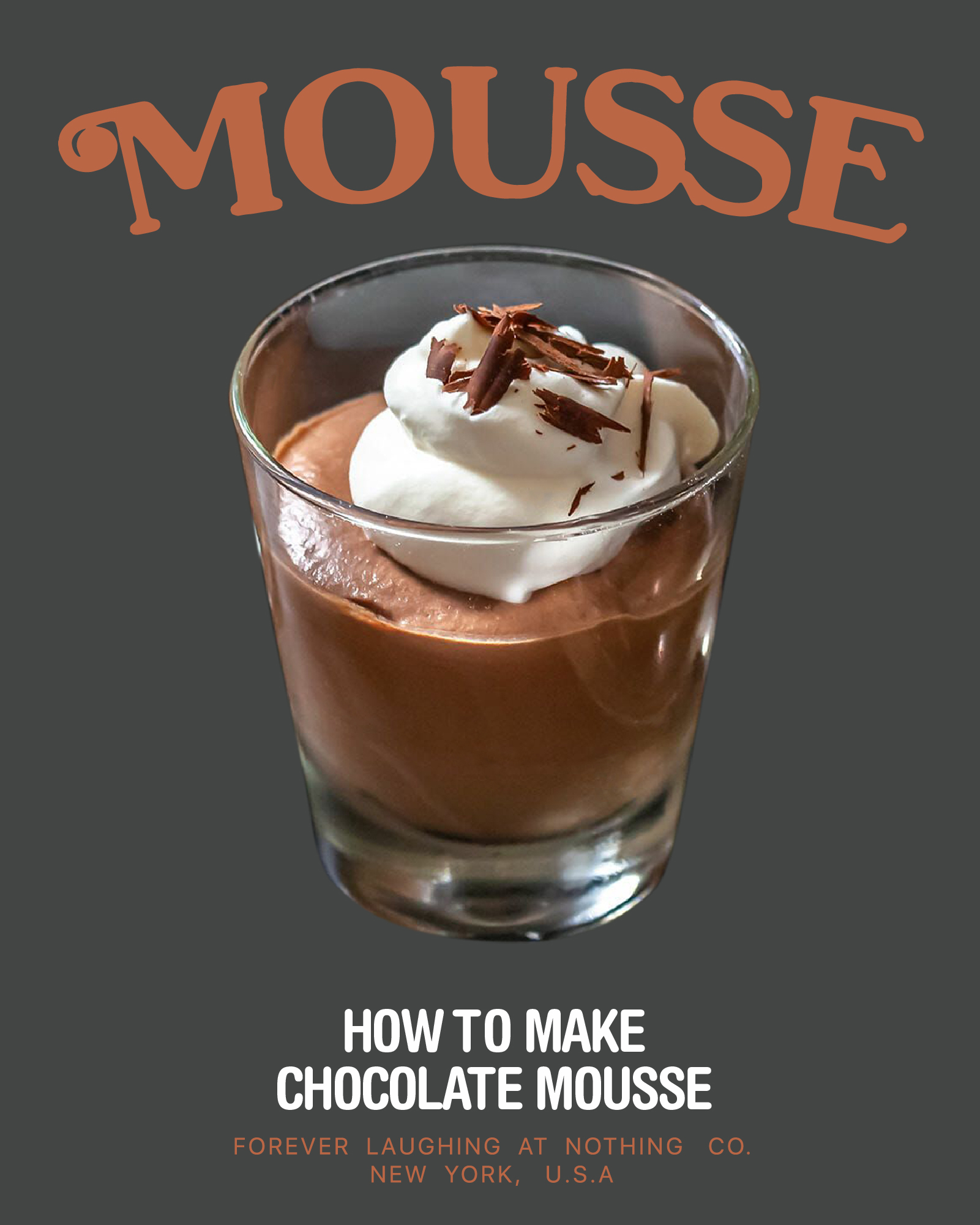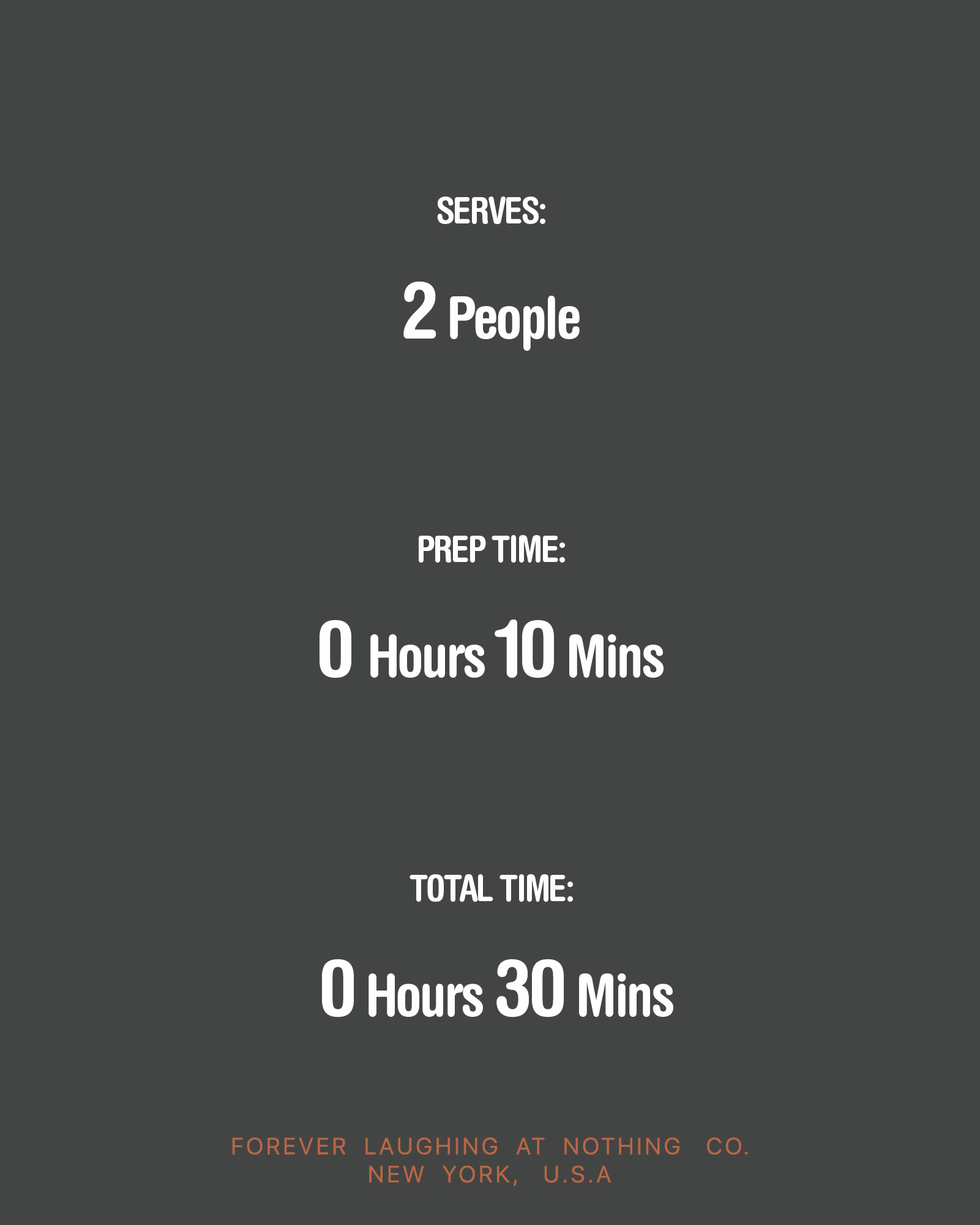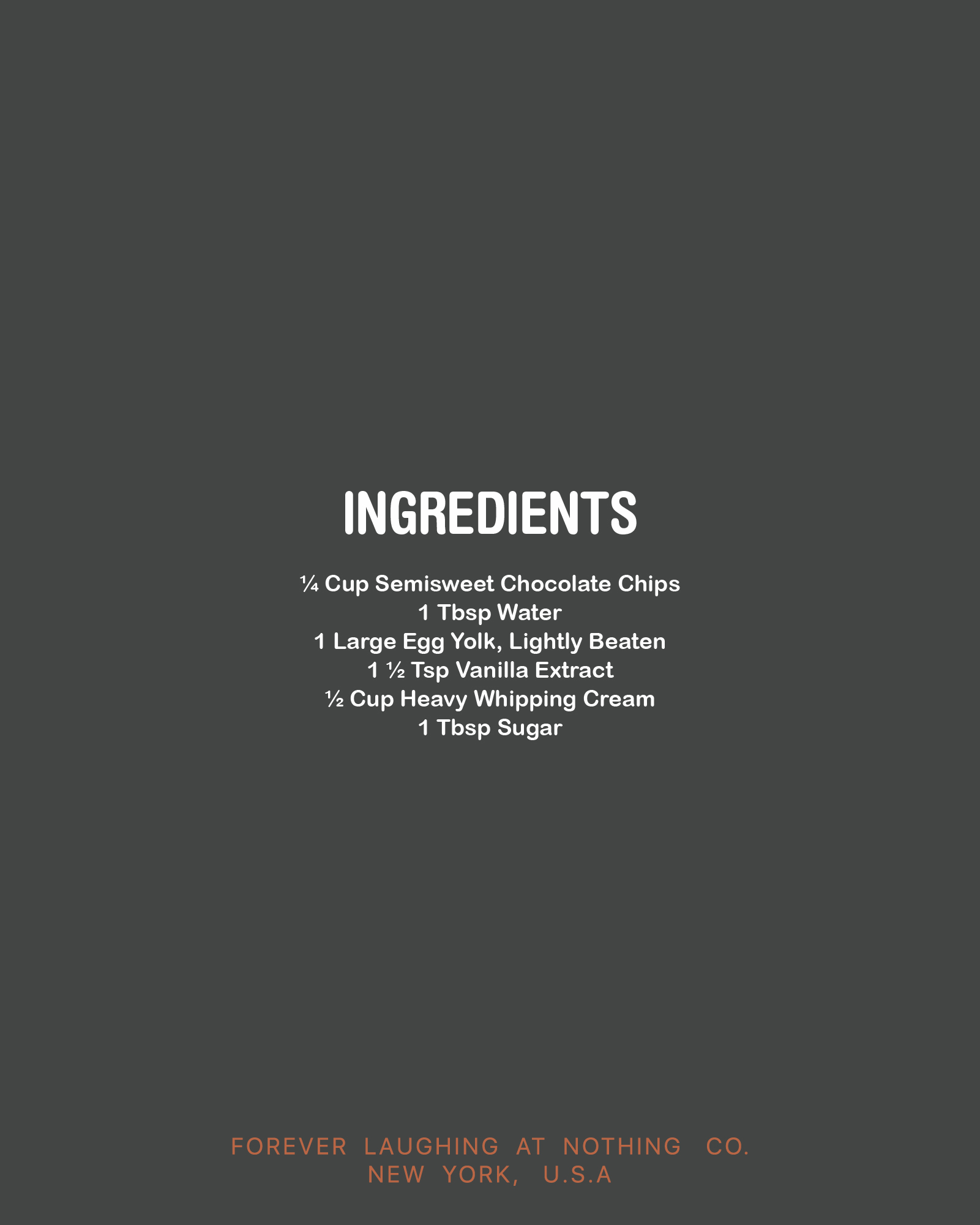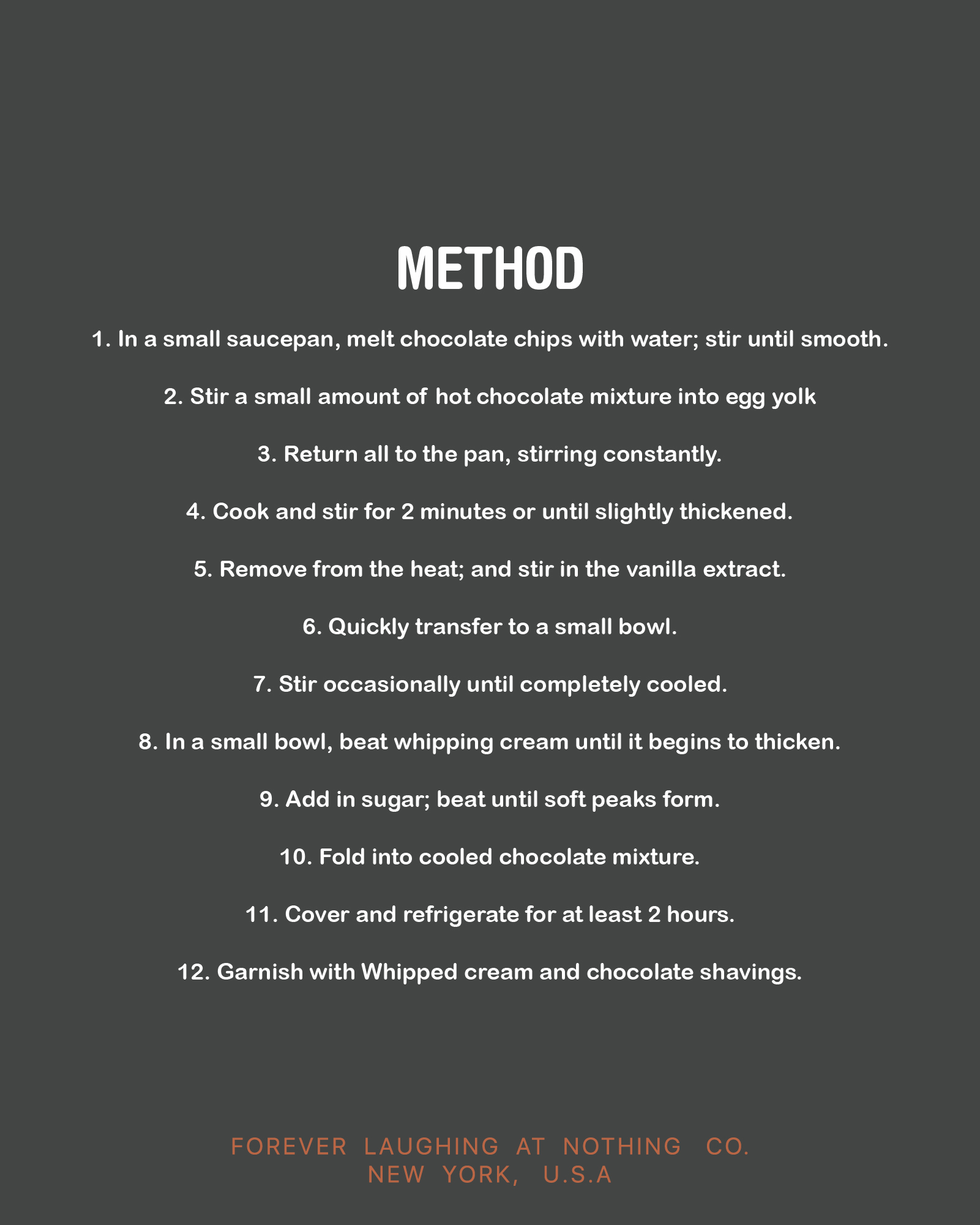 How to make — Chocolate Mousse
Ingredients
1/4 Cup Semisweet Chocolate Chips
1 Tbsp Water
1 Large Egg Yolk, Lightly Beaten
1 1/2 Tsp Vanilla Extract
1/2 Cup Heavy Whipping Cream
1 Tbsp Sugar
Steps
In a small saucepan, melt chocolate chips with water; stir until smooth.
Stir a small amount of hot chocolate mixture into egg yolk.
Return all to the pan, stirring constantly.
Cook and stir for 2 minutes or until slightly thickened.
Remove from the heat; and stir in the vanilla extract.
Quickly transfer to a small bowl.
Stir occasionally until completely cooled.
In a small bowl, beat whipping cream until it begins to thicken.
Add in sugar; beat until soft peaks form.
Fold into cooled chocolate mixture.
Cover and refrigerate for at least 2 hours.
Garnish with whipped cream and chocolate shavings.