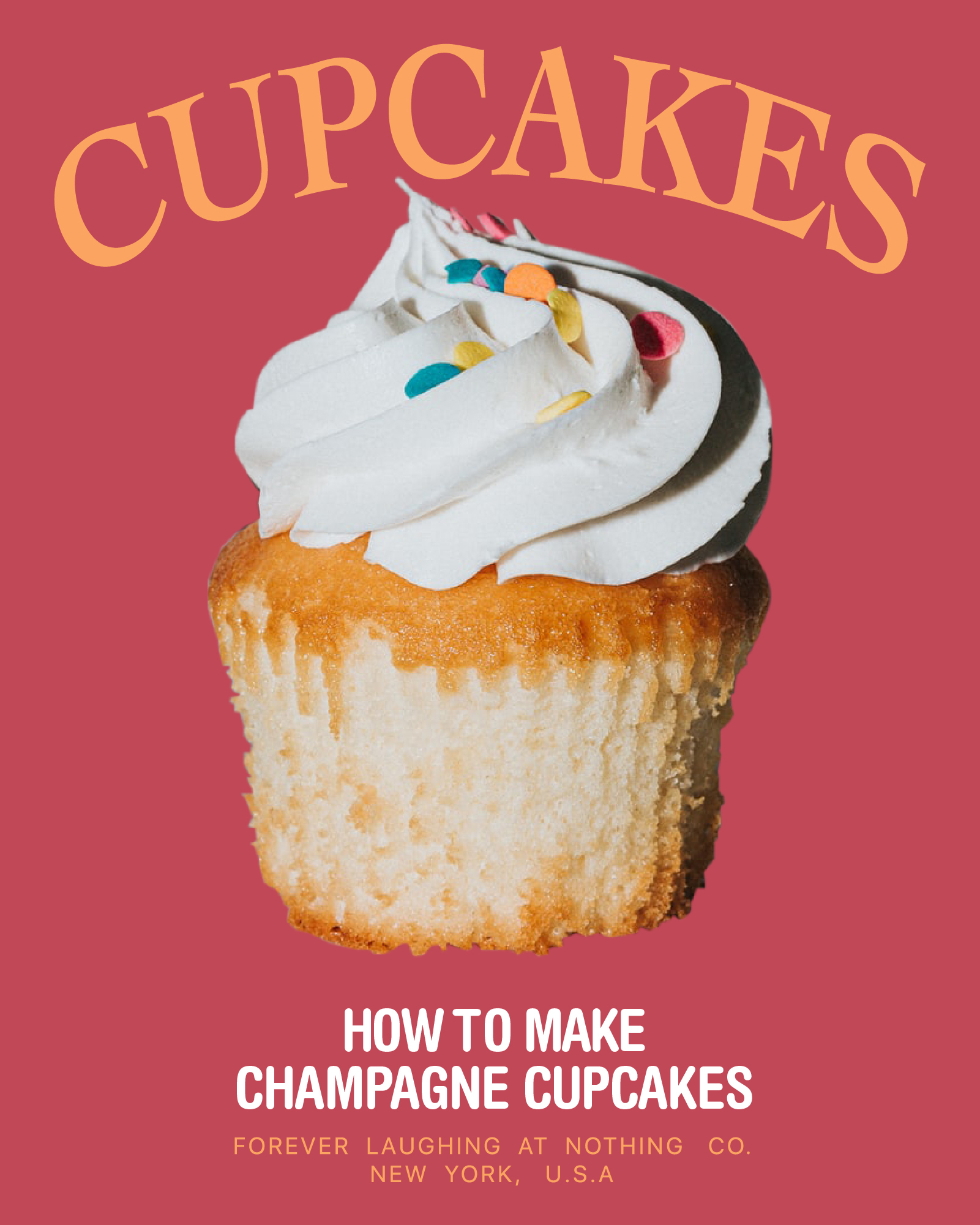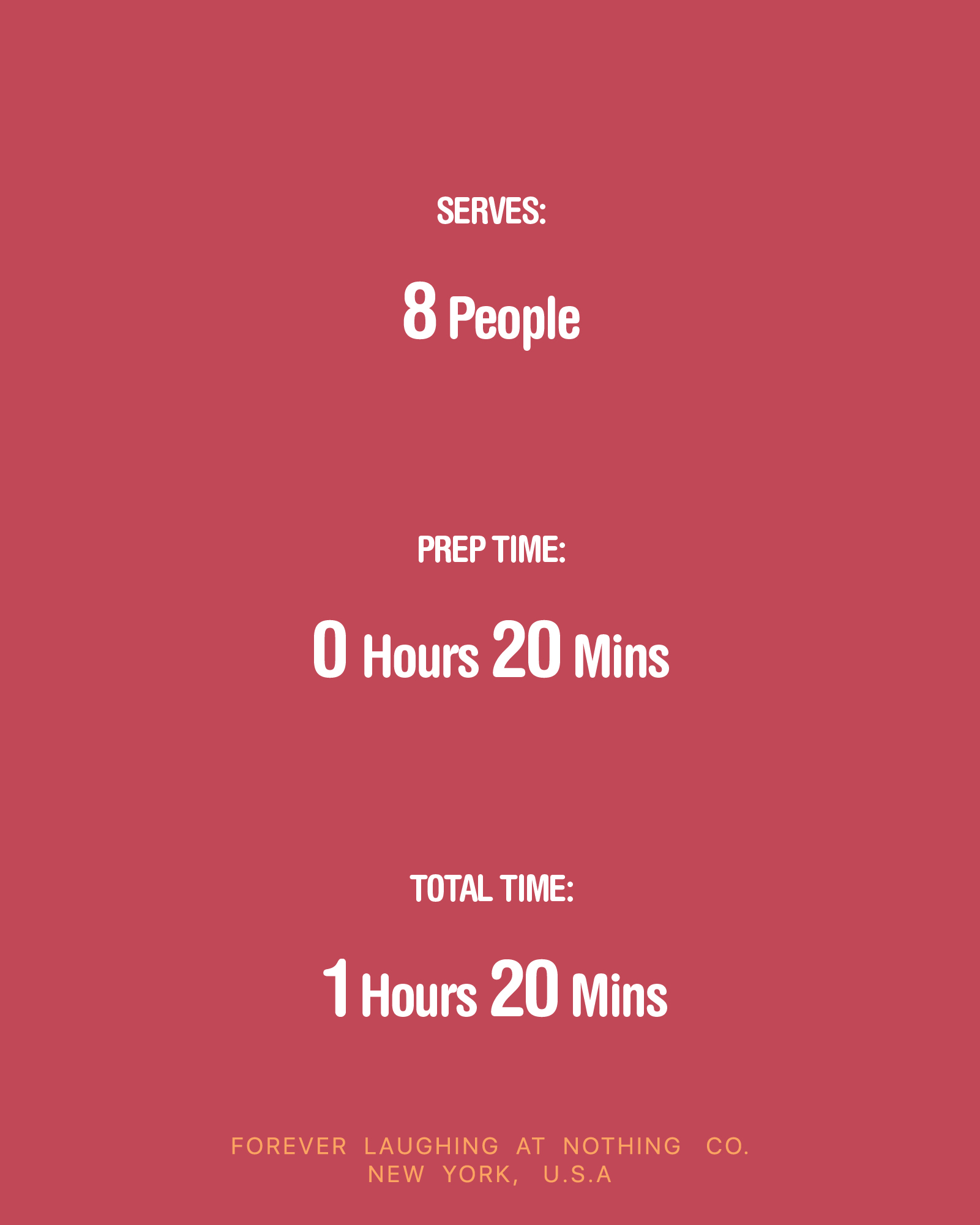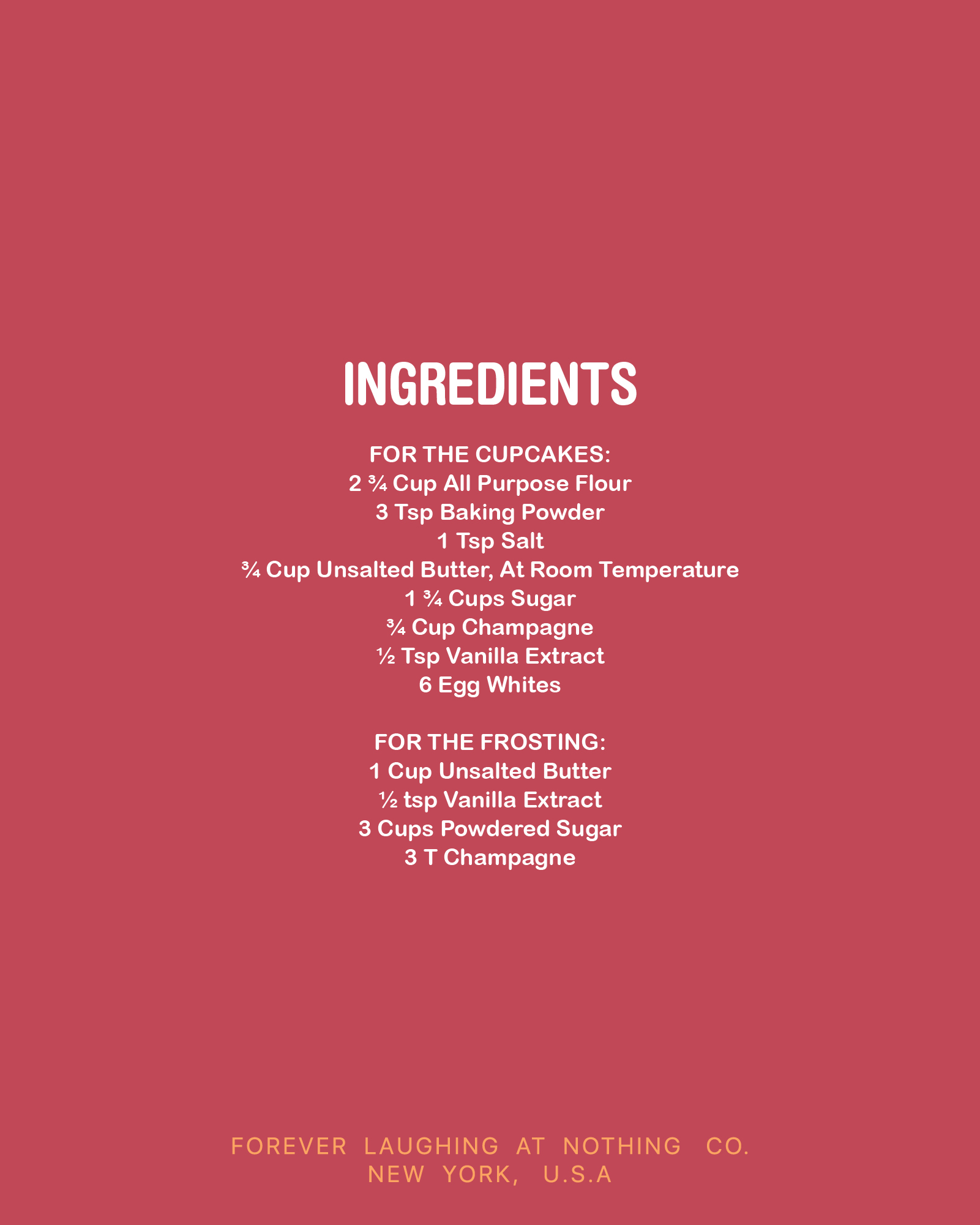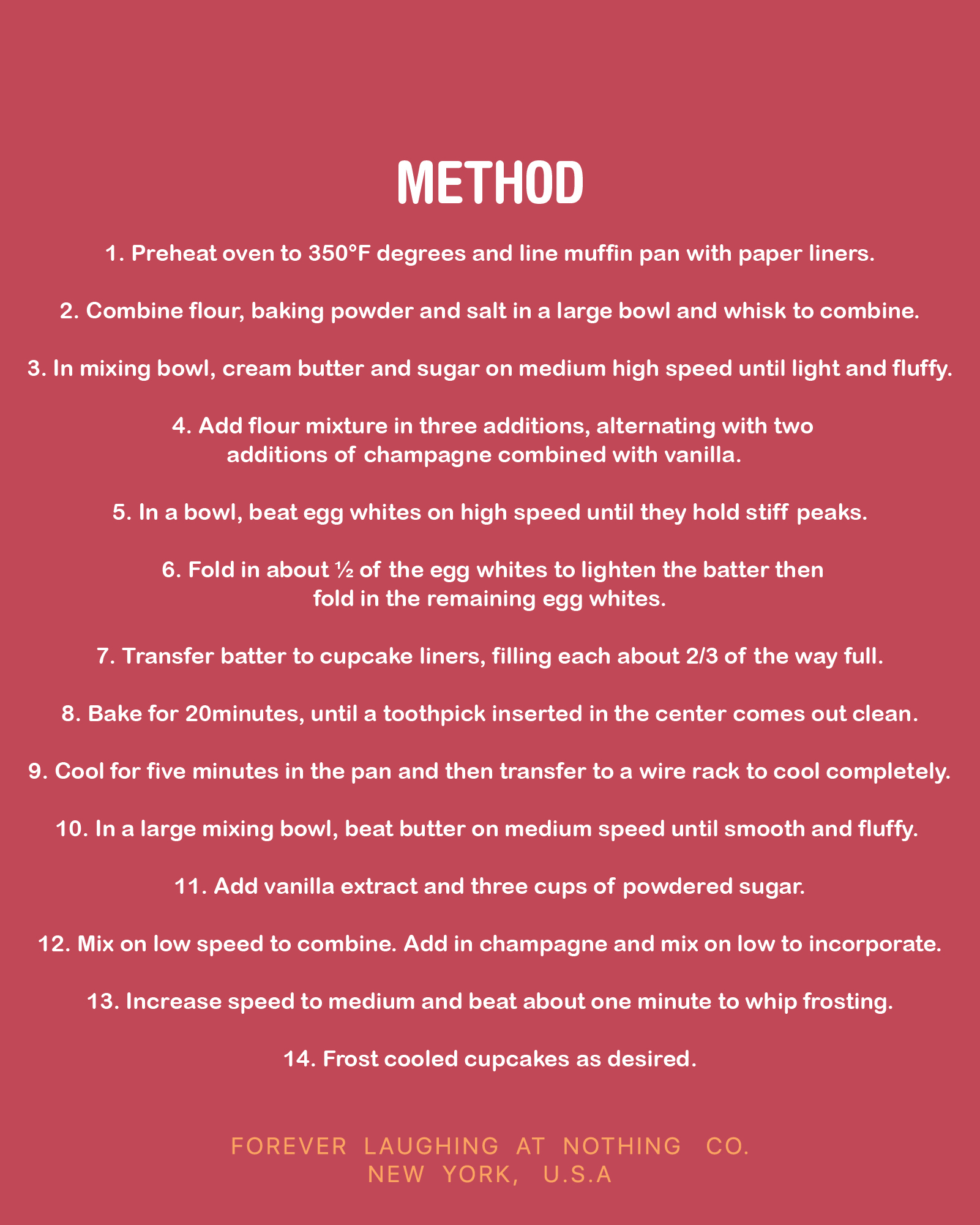 How to make — Champagne Cupcakes
Total Time
1 Hours 20 Mins
Ingredients
For The Cupcakes:
2 3/4 Cup All Purpose Flour
3 Tsp Baking Powder
1 Tsp Salt
3/4 Cup Unsalted Butter, At Room Temperature
1 3/4 Cups Sugar
3/4 Cup Champagne
1/2 Tsp Vanilla Extract
6 Egg Whites
For The Frosting:
1 Cup Unsalted Butter
1/2 Tsp Vanilla Extract
3 Cups Powdered Sugar
3 Tsp Champagne
Steps
Preheat oven to 350F degrees and line muffin pan with paper liners.
Combine flour, baking powder and salt in a large bowl and whisk to combine.
In mixing bowl, cream butter and sugar on medium high speed until light and fluffy.
Add flour mixture in three additions, alternating with two additions of champagne combined with vanilla.
In a bowl, beat egg whites on high speed until they hold stiff peaks.
Fold in about 1/2 of the egg whites to lighten the batter then fold in the remaining egg whites.
Transfer batter to cupcake liners, filling each about 2/3 of the way full.
Bake for 20 minutes, until a toothpick inserted in the center comes out clean.
Cool for five minutes in the pan and then transfer to a wire rack to cool completely.
In a large mixing bowl, beat butter on medium speed until smooth and fluffy.
Add vanilla extract and three cups of powdered sugar.
Mix on low speed to combine. Add in champagne and mix on low to incorporate.
Increase speed to medium and beat about one minute to whip frosting.
Frost cooled cupcakes as desired.