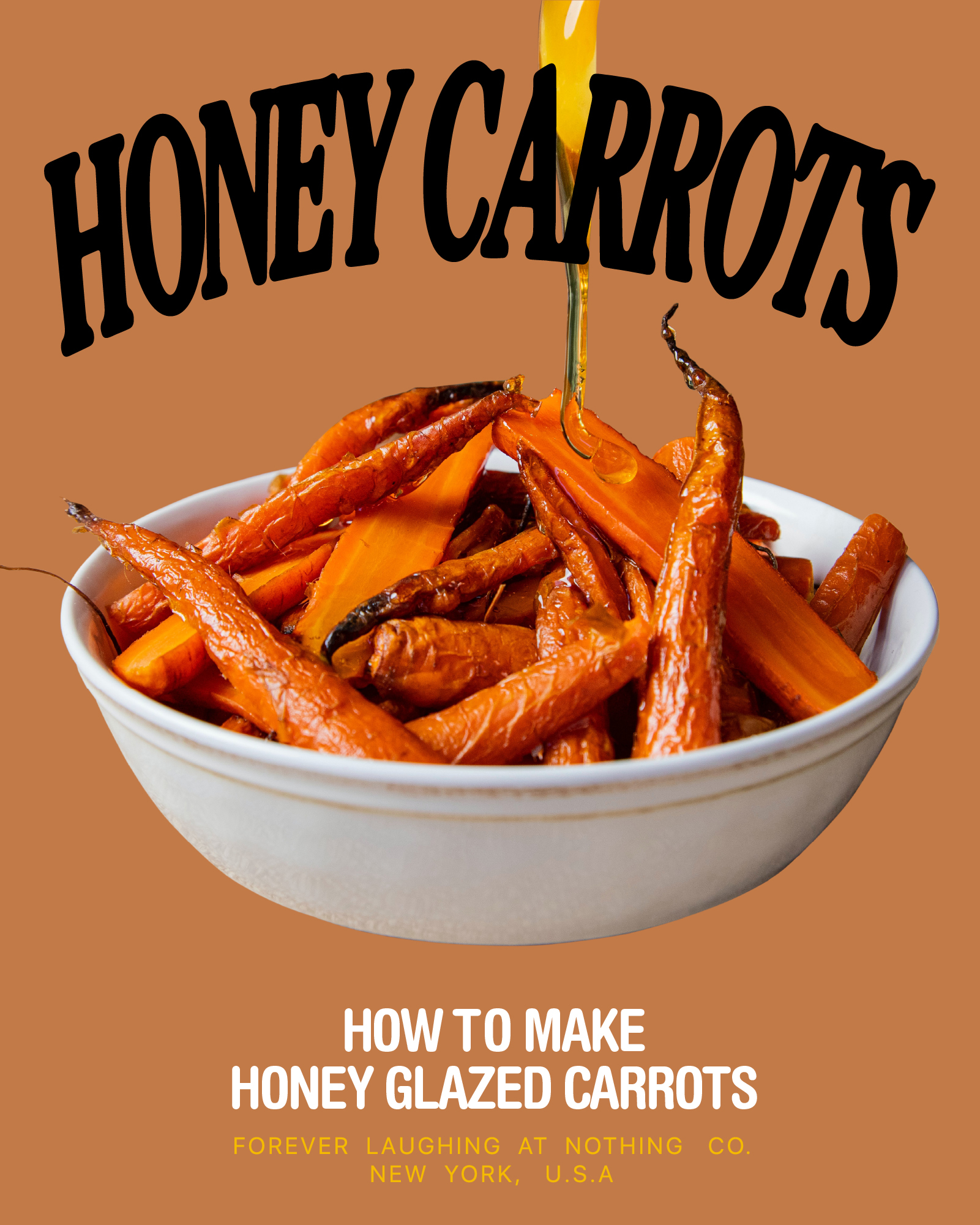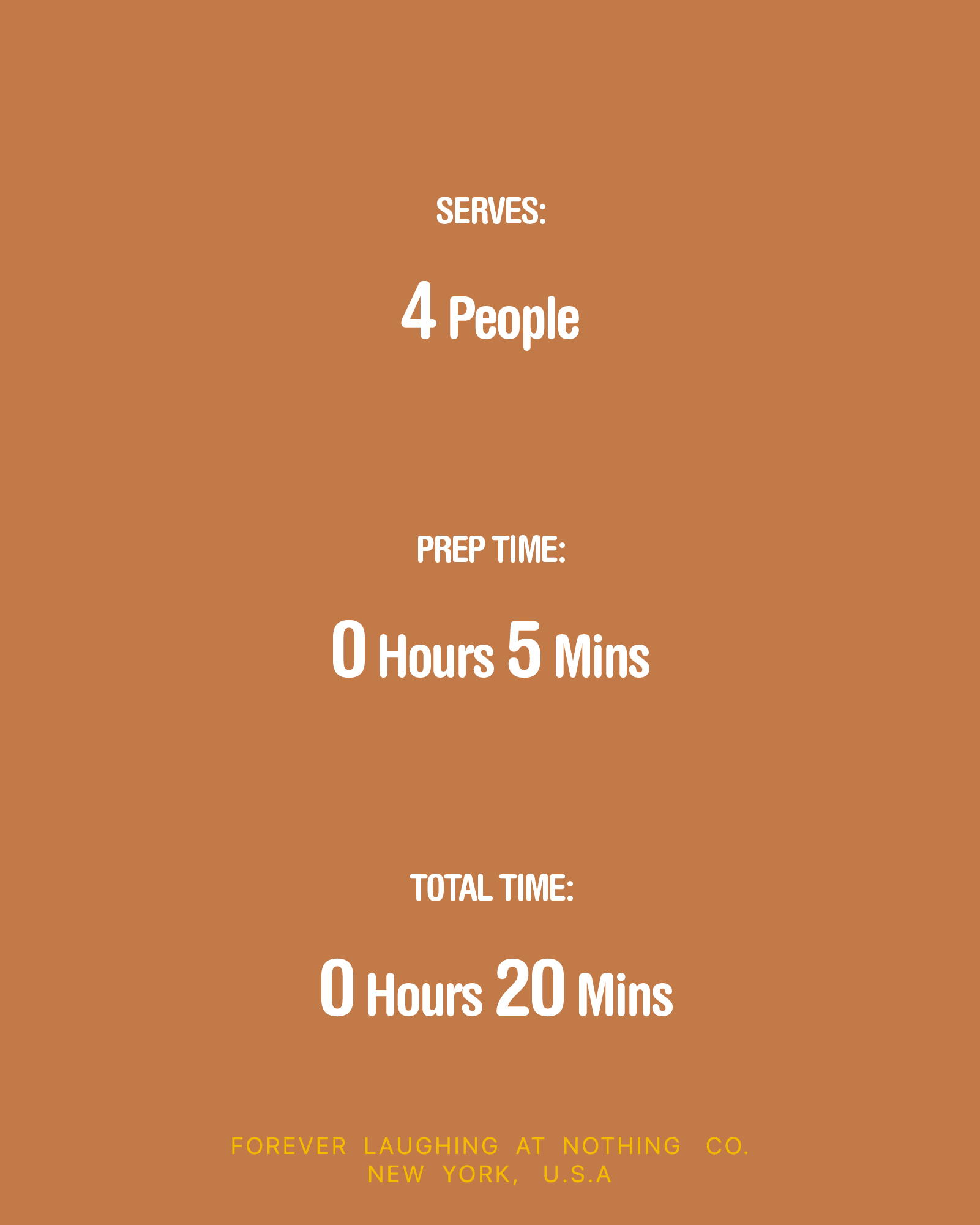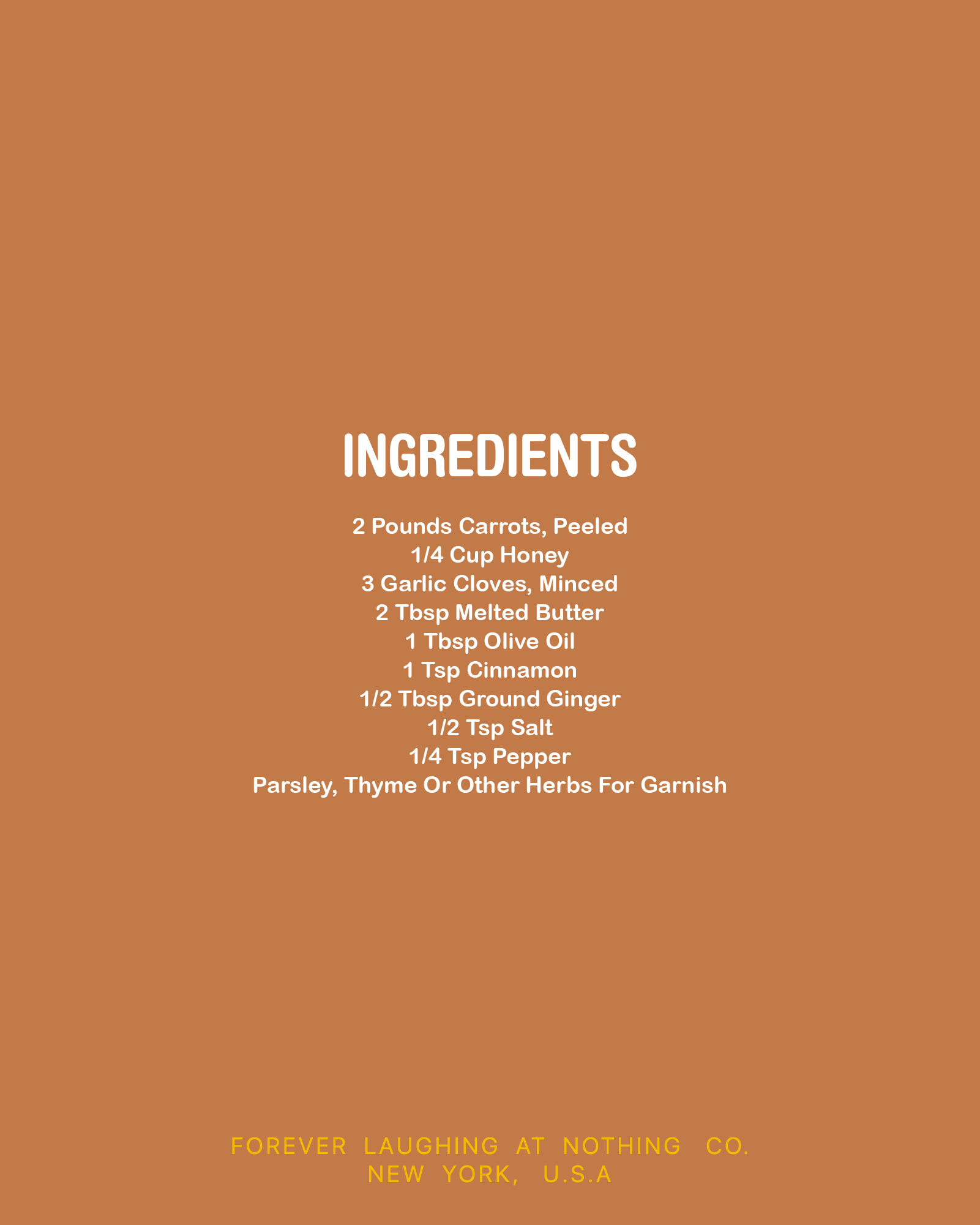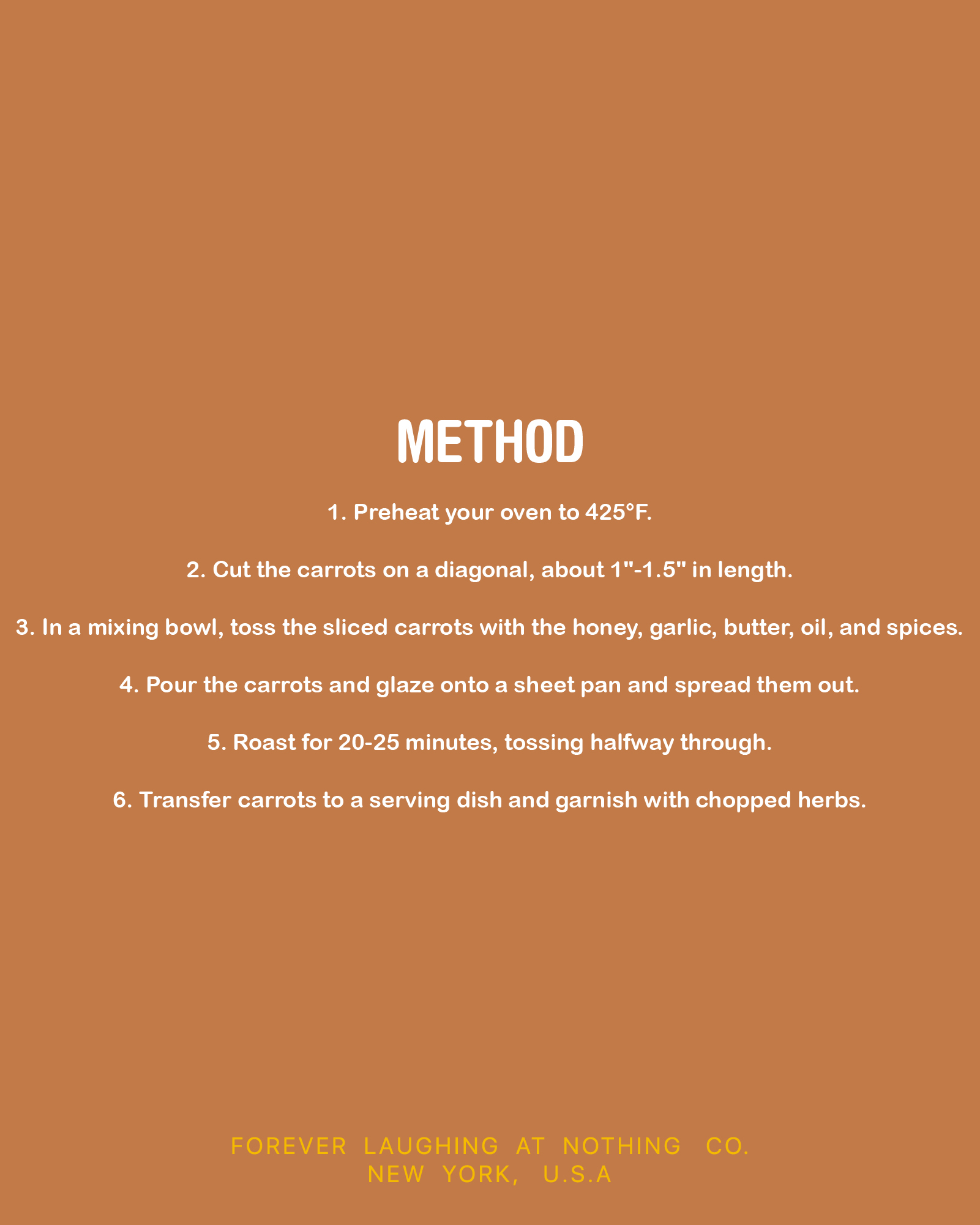 How to make — Honey Glazed Carrots
Ingredients
2 Pounds Carrots, Peeled
1/4 Cup Honey
3 Garlic Cloves, Minced
2 Tbsp Melted Butter
1 Tbsp Olive Oil
1 Tsp Cinnamon
1/2 Tbsp Ground Ginger
1/2 Tsp Salt
1/4 Tsp Pepper
Parsley, Thyme Or Other Herbs For Garnish
Steps
Preheat your oven to 425F.
Cut the carrots on a diagonal, about 1"-1.5" in length.
In a mixing bowl, toss the sliced carrots with the honey, garlic, butter, oil, and spices.
Pour the carrots and glaze onto a sheet pan and spread them out.
Roast for 20-25 minutes, tossing halfway through.
Transfer carrots to a serving dish and garnish with chopped herbs.