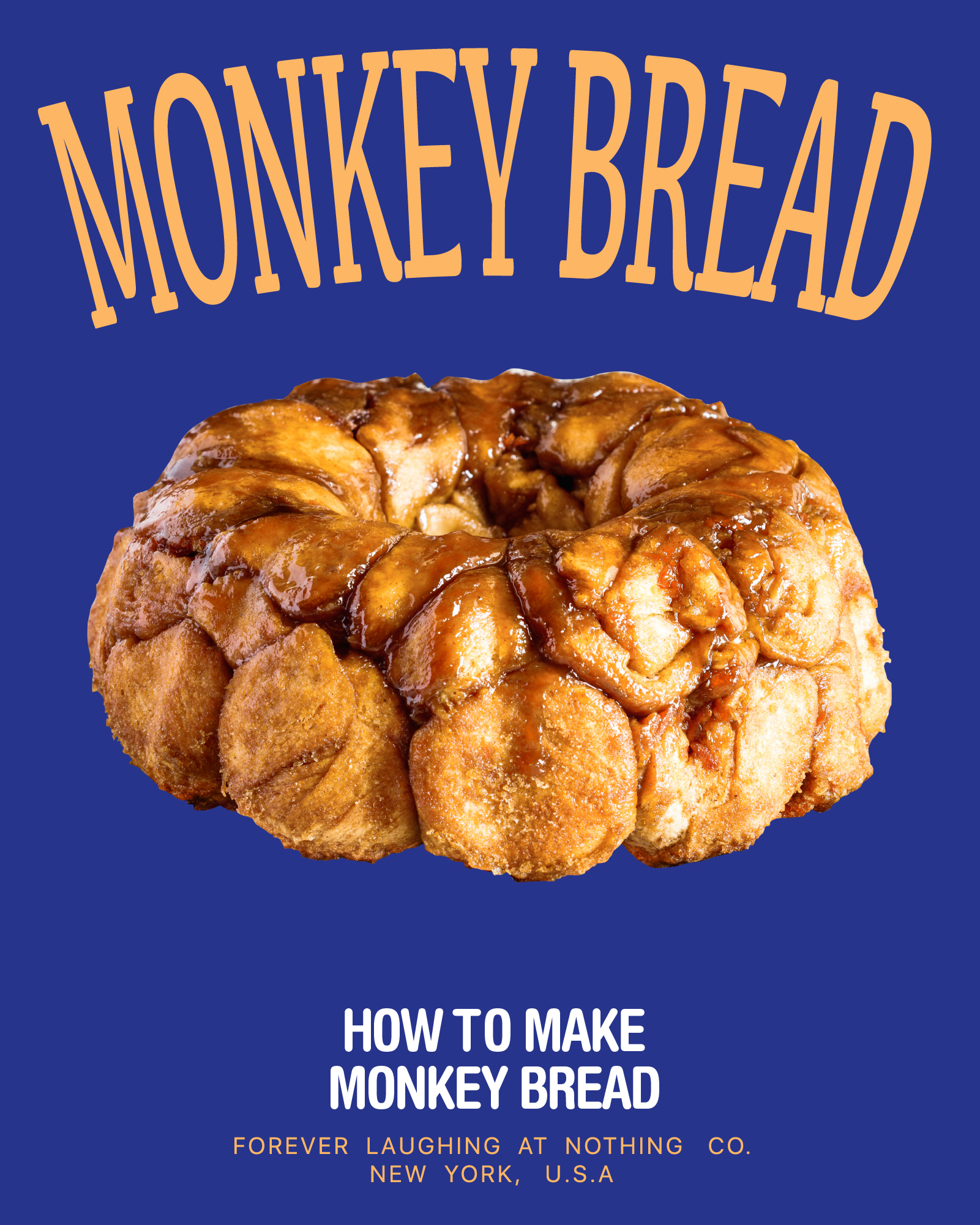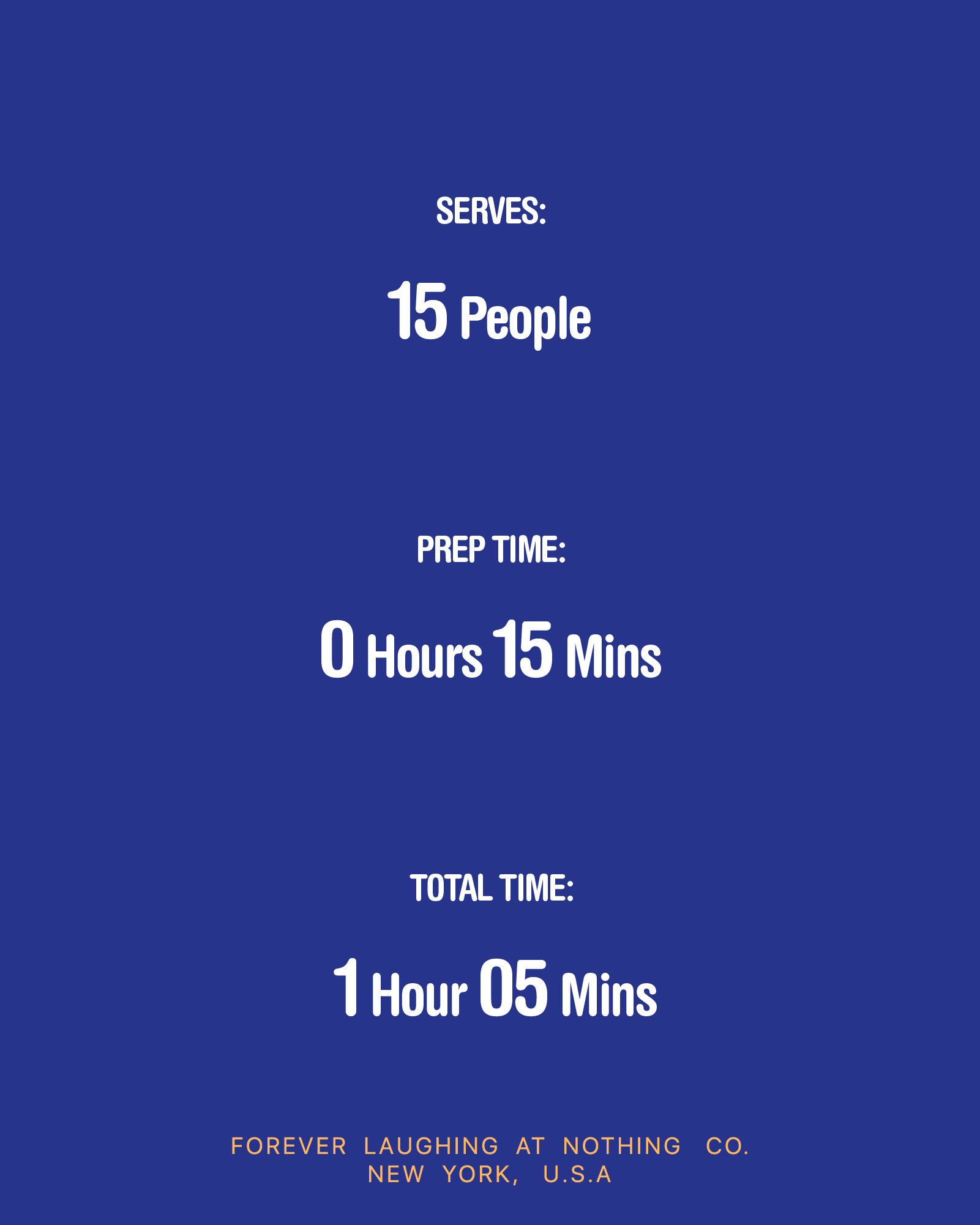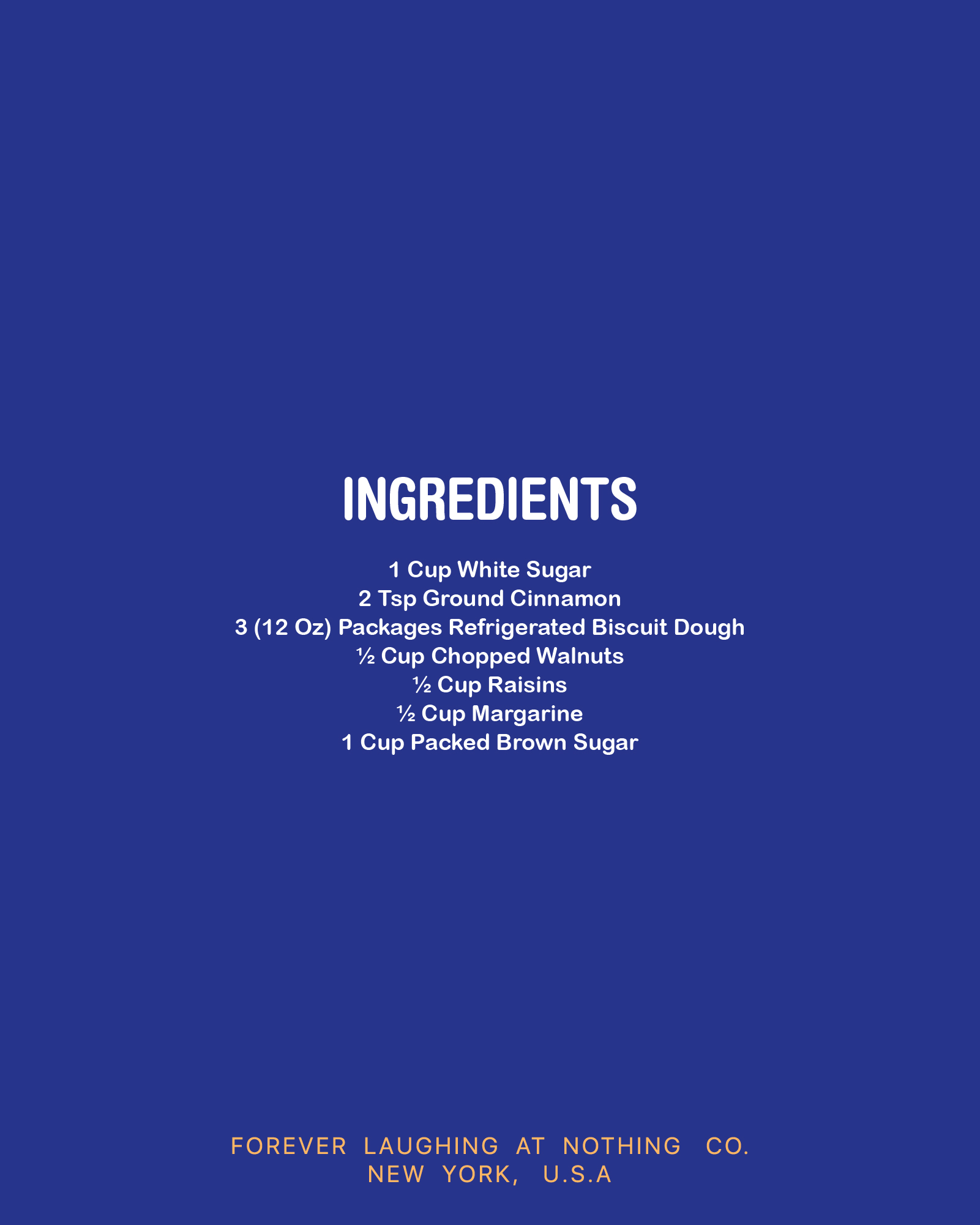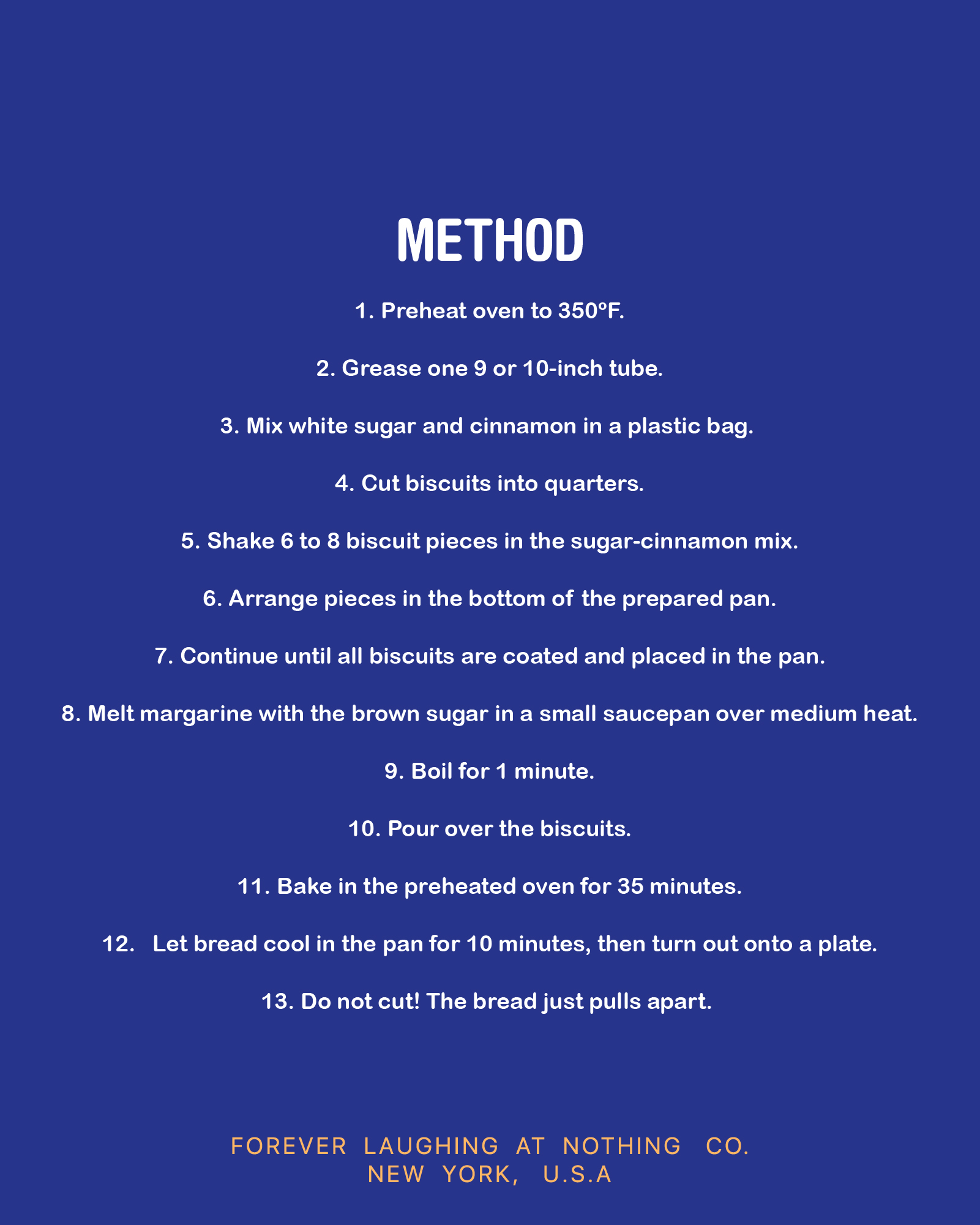 How to make — Monkey Bread
Ingredients
1 Cup White Sugar
2 Tsp Ground Cinnamon
3 (12 Oz) Packages Refrigerated Biscuit Dough
1/2 Cup Chopped Walnuts
1/2 Cup Raisins
1/2 Cup Margarine
1 Cup Packed Brown Sugar
Steps
Preheat oven to 350F.
Grease one 9 or 10-inch tube.
Mix white sugar and cinnamonin a plastic bag.
Cut biscuits into quarters.
Shake 6 to 8 biscuit pieces in the sugar-cinnamon mix.
Arrange pieces in the bottom of the prepared pan.
Continue until all biscuits are coated and placed in the pan.
Melt margarine with the brown sugar in a small saucepan over medium heat.
Boil for 1 minute.
Pour over the biscuits.
Bake in the preheated oven for 35 minutes.
Let bread cool in the pan for 10 minutes, then turn out onto a plate.
Do not cut! The bread just pulls apart.