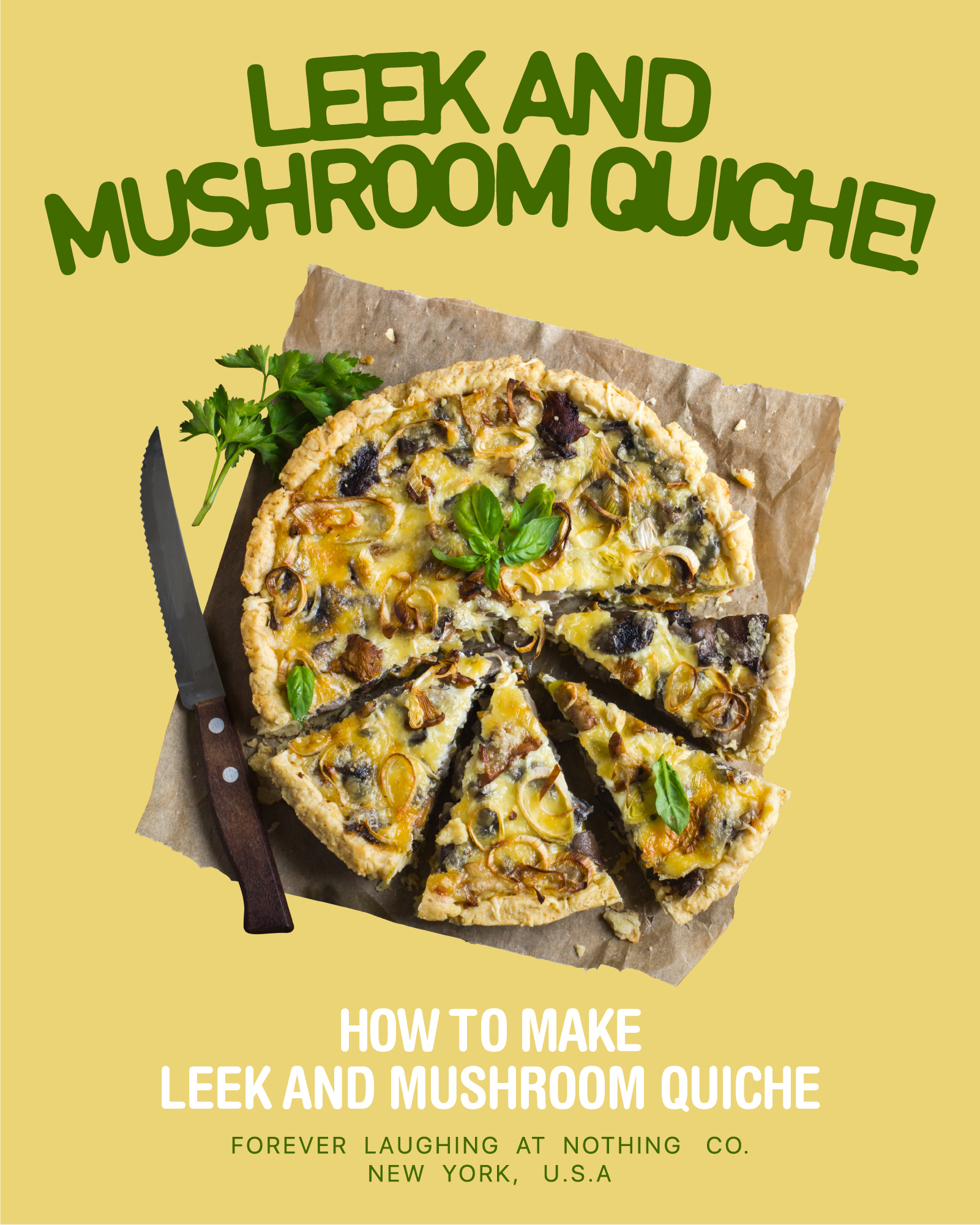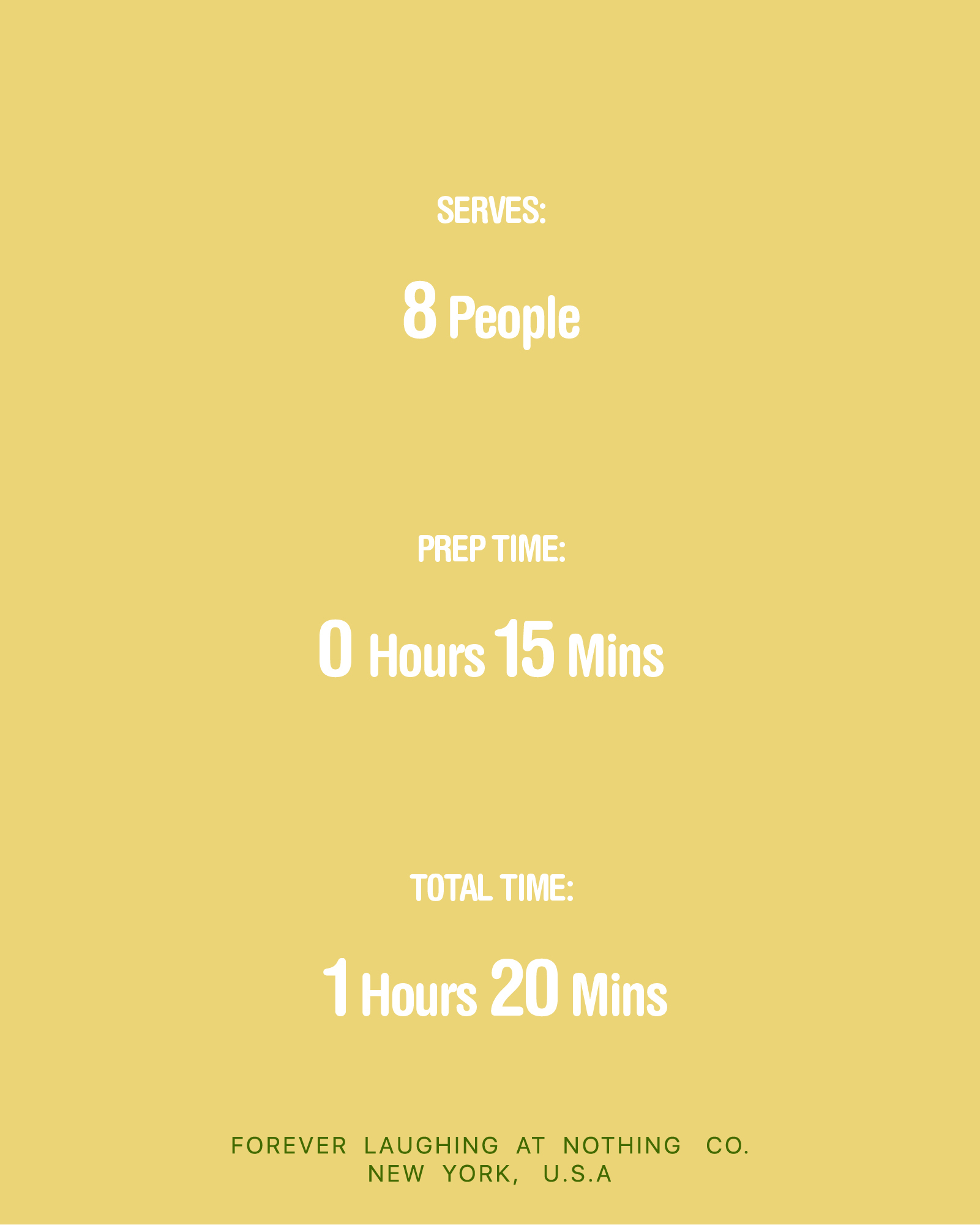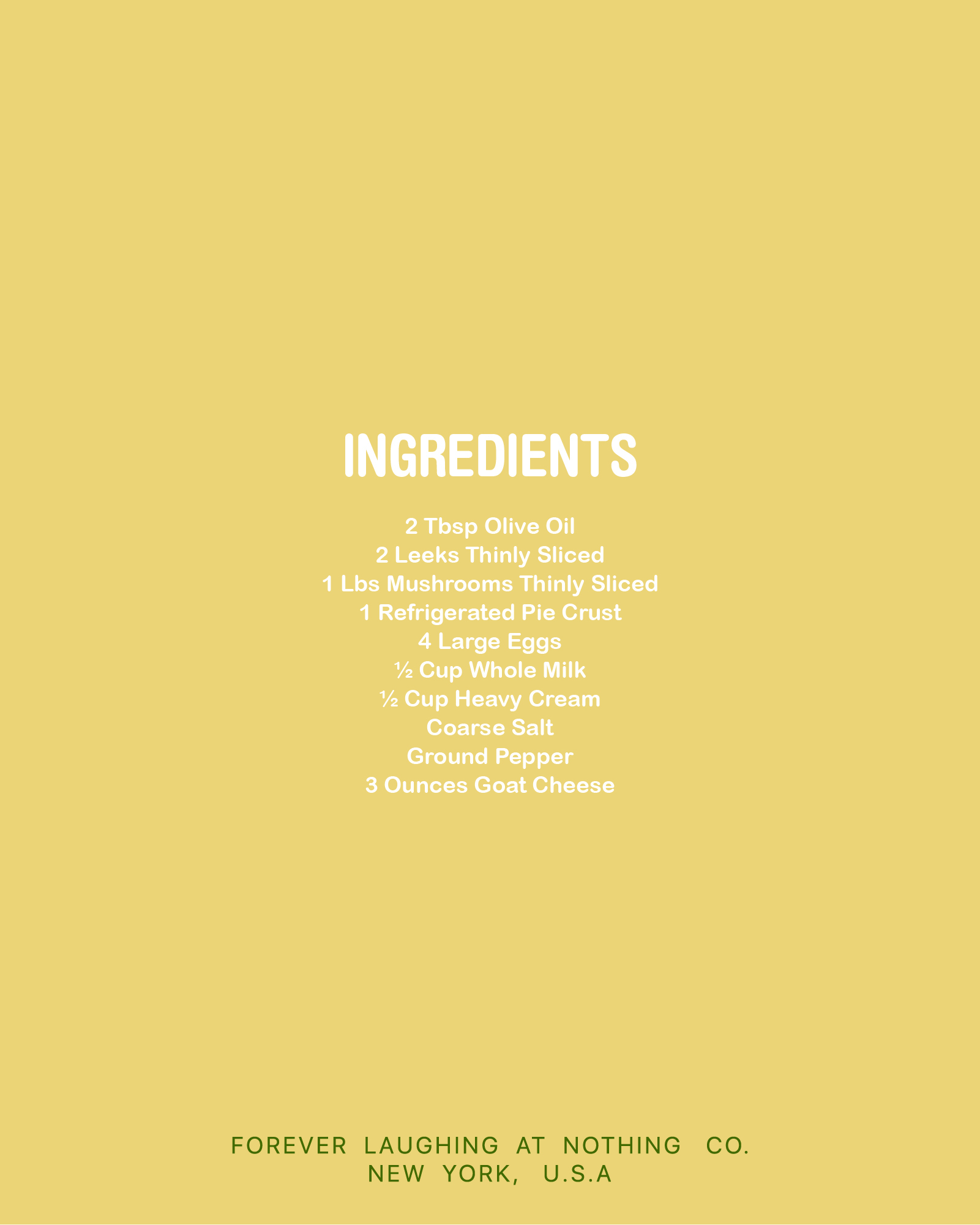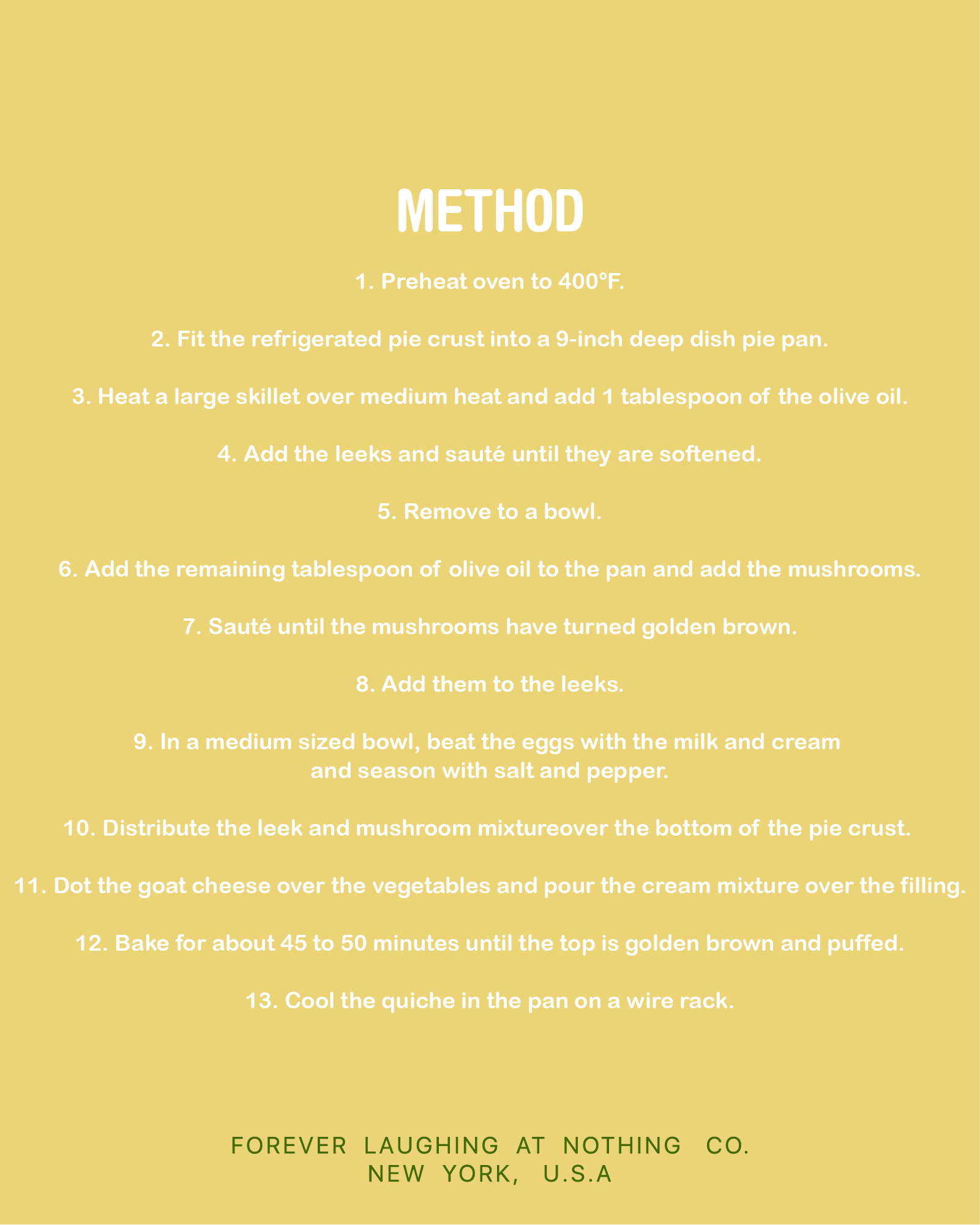 How to make — Mushroom and Leek Quiche
Total Time
1 Hour 20 Mins
Ingredients
2 Tbsp Olive Oil
2 Leeks Thinly Sliced
1 Lbs Mushrooms Thinly Sliced
1 Refrigerated Pie Crust
4 Large Eggs
1/2 Cup Whole Milk
1/2 Cup Heavy Cream
Coarse Salt
Ground Pepper
3 Ounces Goat Cheese
Steps
Preheat oven to 400F.
Fit the refrigerated pie crust into a 9-inch deep dish pie pan.
Heat a large skillet over medium heat and add 1 tablespoon of the olive oil.
Add the leeks and sauté until they are softened.
Remove to a bowl.
Add the remaining tablespoon of olive oil to the pan and add the mushrooms.
Sauté until the mushrooms have turned golden brown.
Add them to the leeks.
In a medium sized bowl, beat the eggs with the milk and cream and season with salt and pepper.
Distribute the leek and mushroom mixture over the bottom of the pie crust.
Dot the goat cheese over the vegetables and pour the cream mixture over the filling.
Bake for about 45 to 50 minutes until the top is golden brown and puffed.
Cool the quiche in the pan on a wire rack.