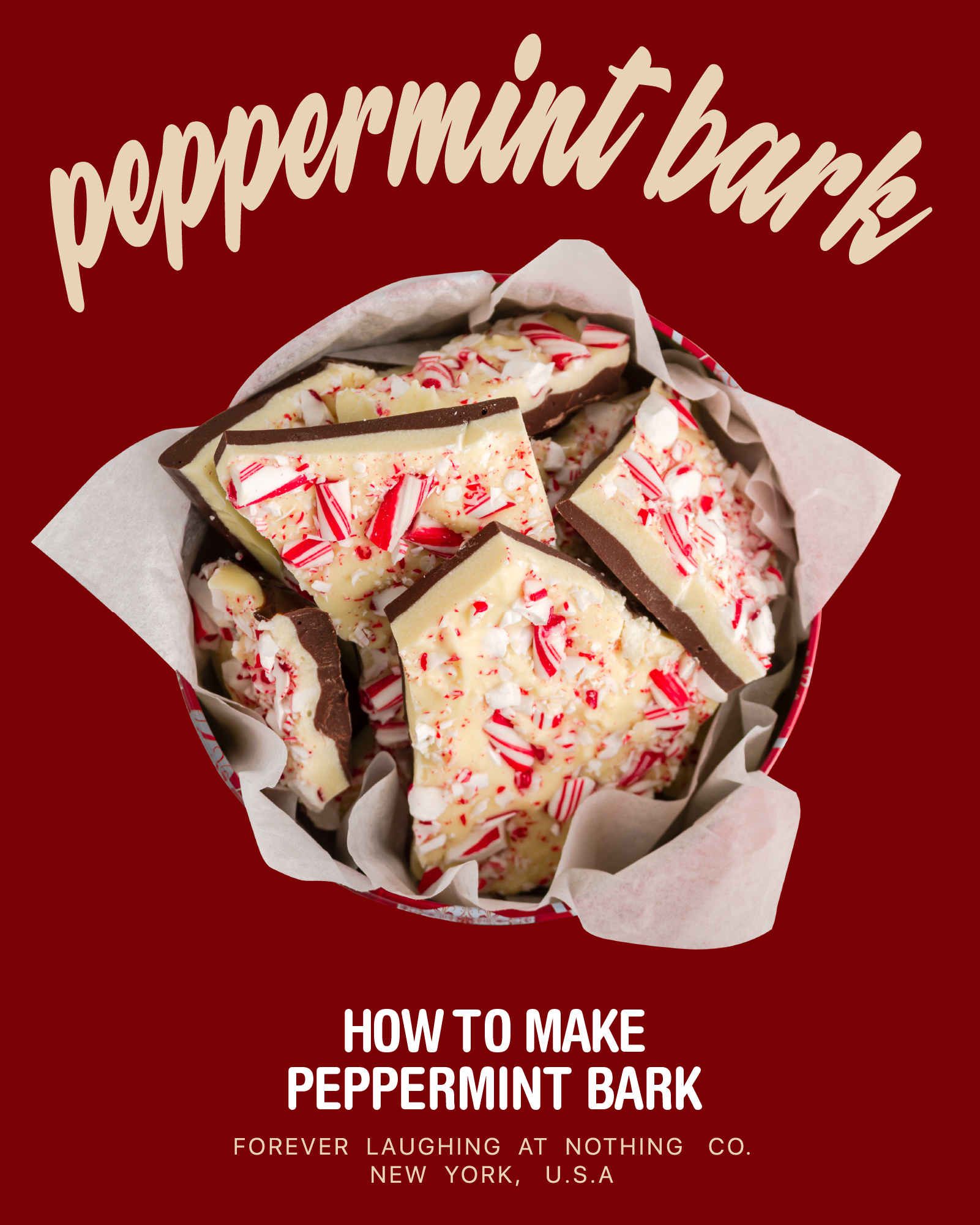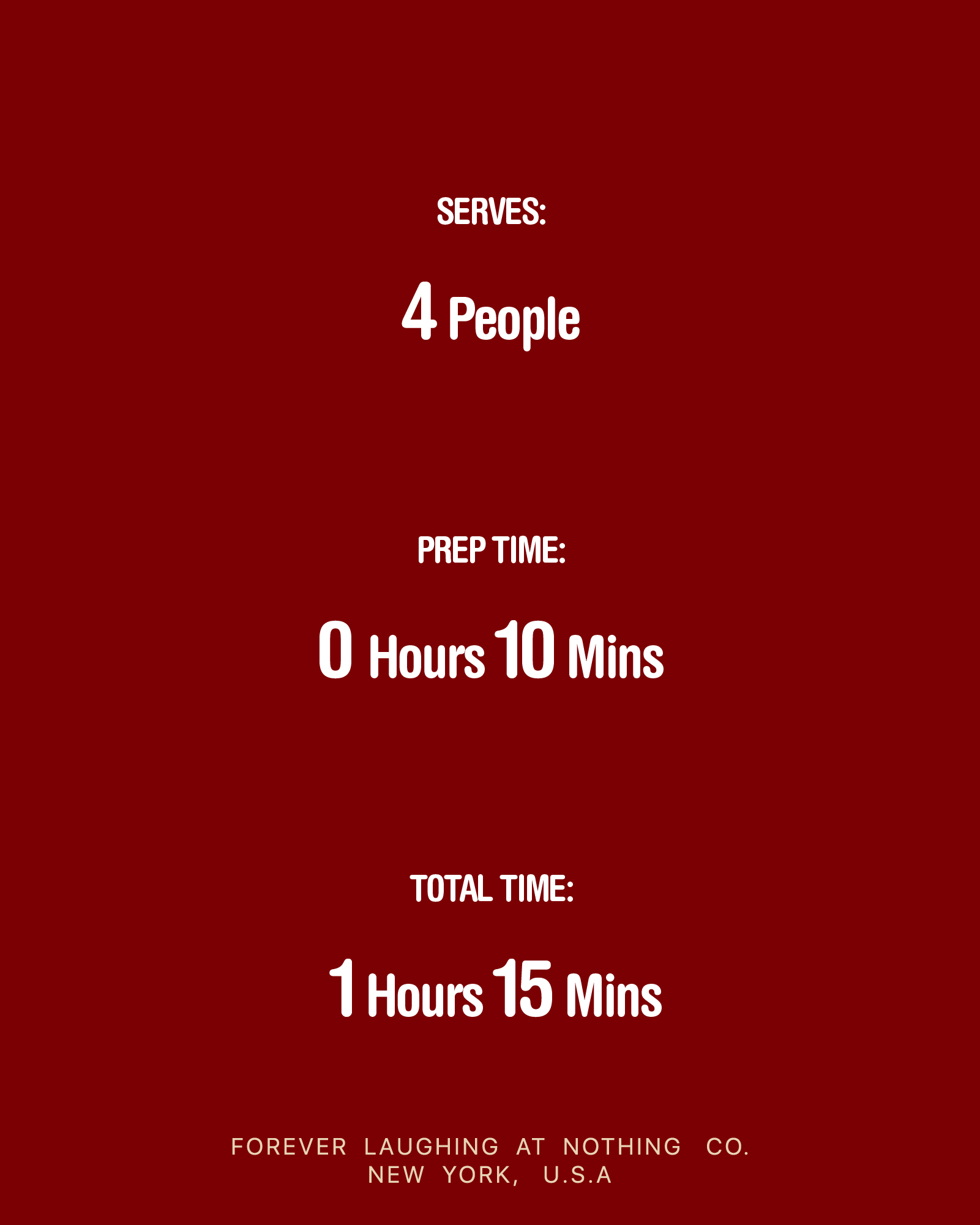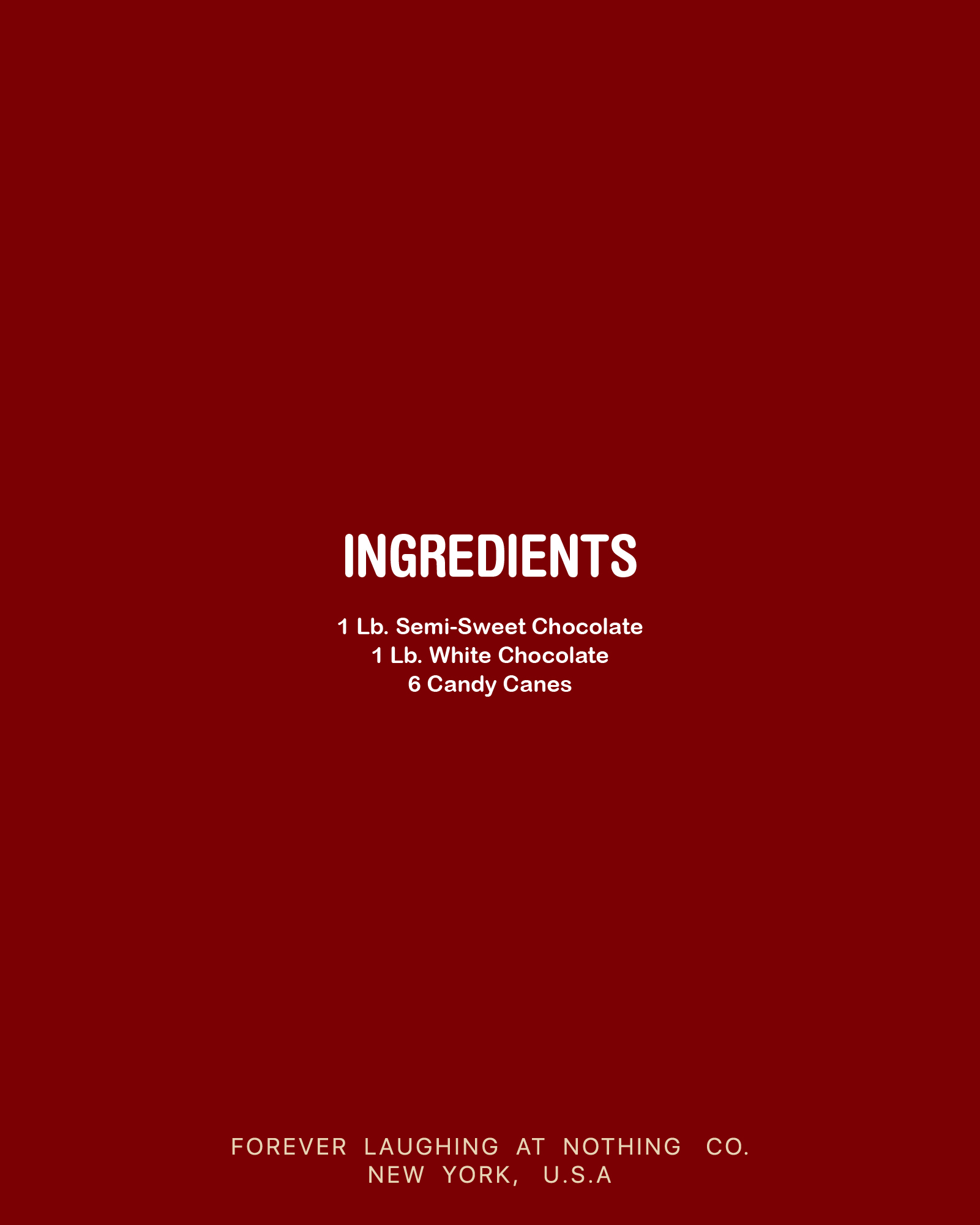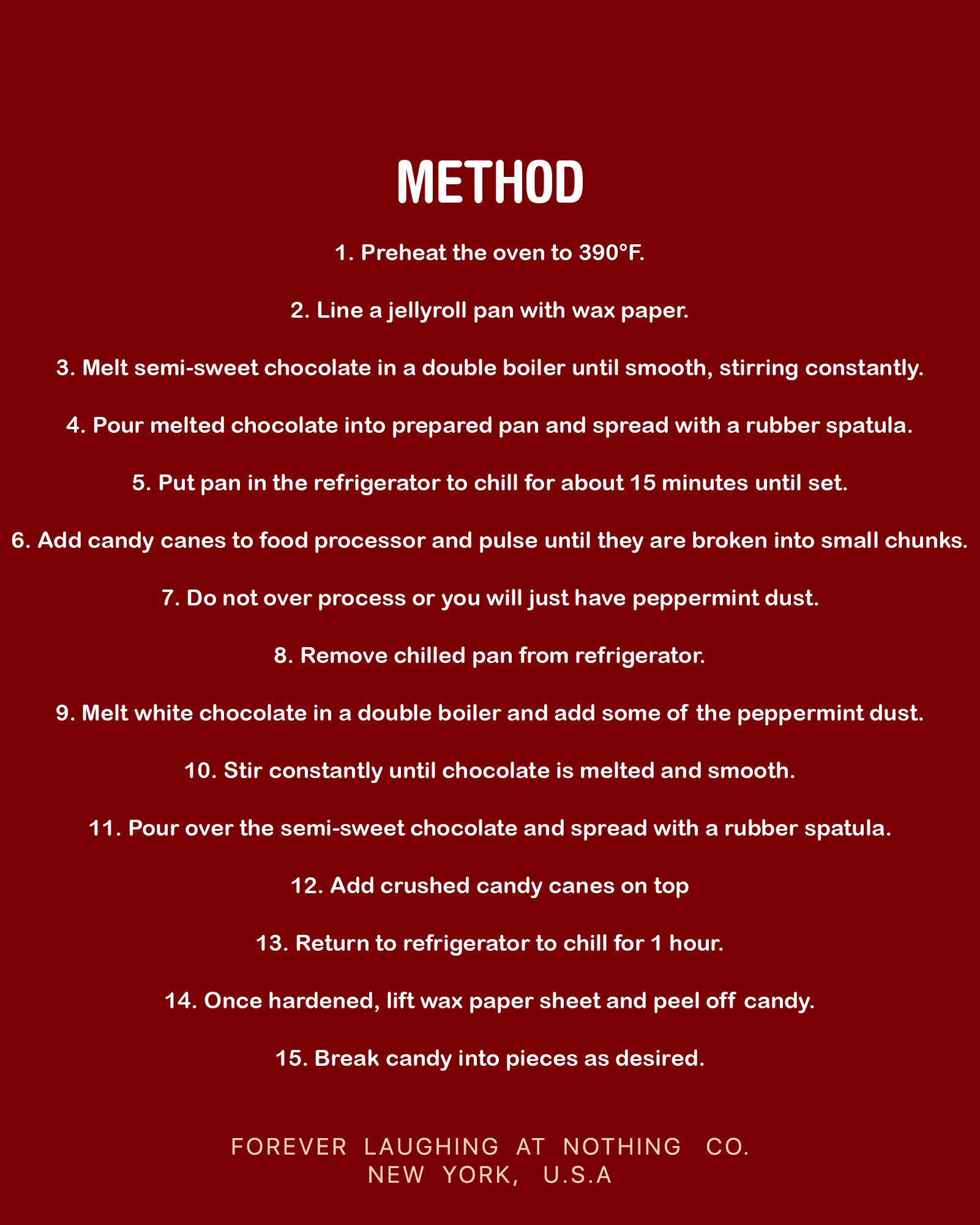 How to make — Peppermint Bark
Prep Time
0 Hours 10 Minutes
Total Time
1 Hours 15 Mins
Ingredients
1 Lb Semi-Sweet Chocolate
1 Lb White Chocolate
6 Candy Canes
Steps
Preheat the oven to 390F.
Line a jellyroll pan with wax paper.
Melt semi-sweet chooclate in a double broiler until smooth, stirring constantly.
Pour melted chocolate into prepared pan and spread with rubber spatula.
Put pan in the refrigerator to chill for about 15 minutes until set.
Add candy canes to food processor and pulse until they are broken into small chunks.
Do not over process or you will just have peppermint dust.
Remove chilled pan from refrigerator.
Melt white chocolate in a double broiler and add some of the peppermint dust.
Stir constantly until chocolate is melted and smooth.
Pour over the semi-sweet chocolate and spread with a rubber spatula.
Add crushed candy canes on top.
Return to refrigerator to chill for 1 hour.
Once hardened, lift wax paper sheet and peel off candy.
Break candy into pieces as desired.