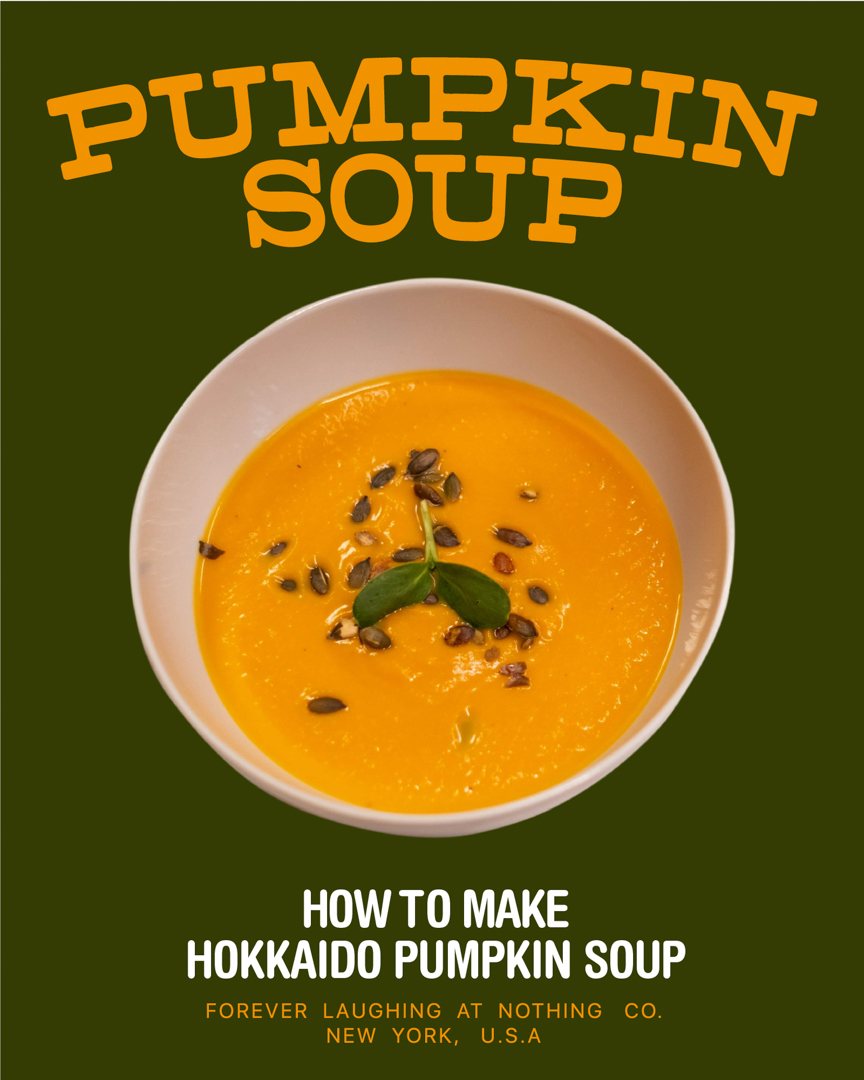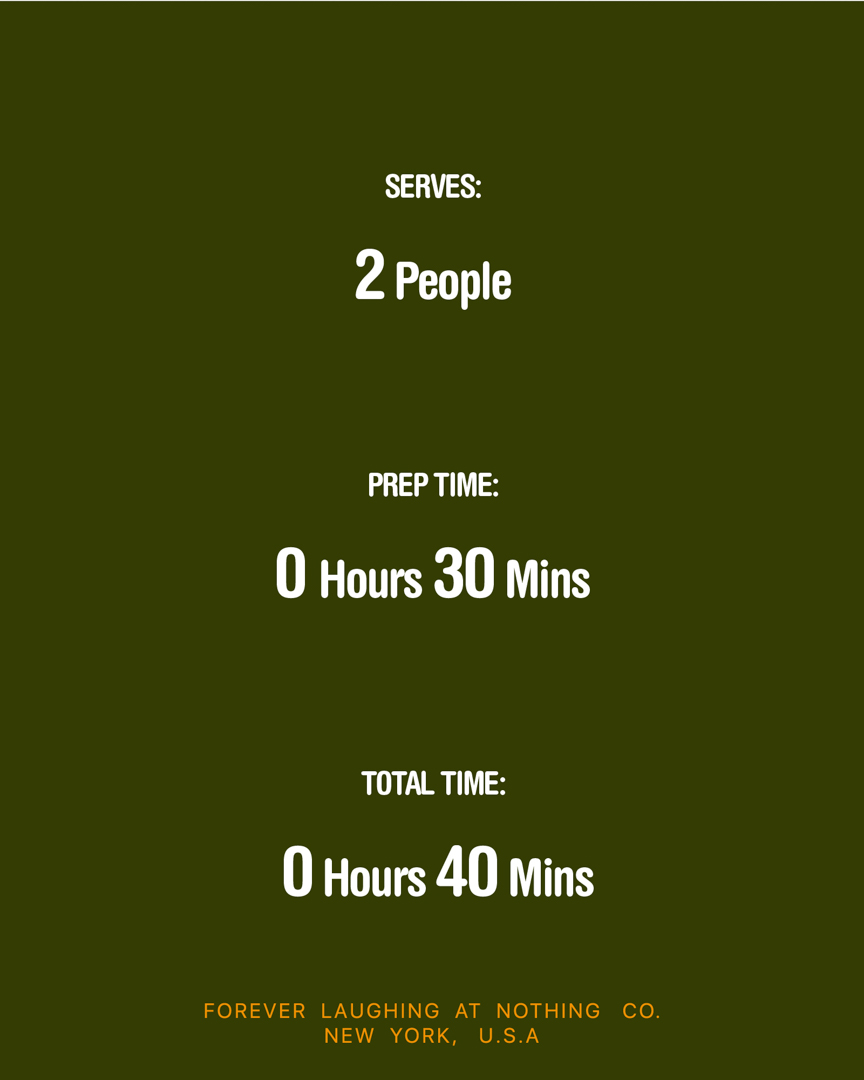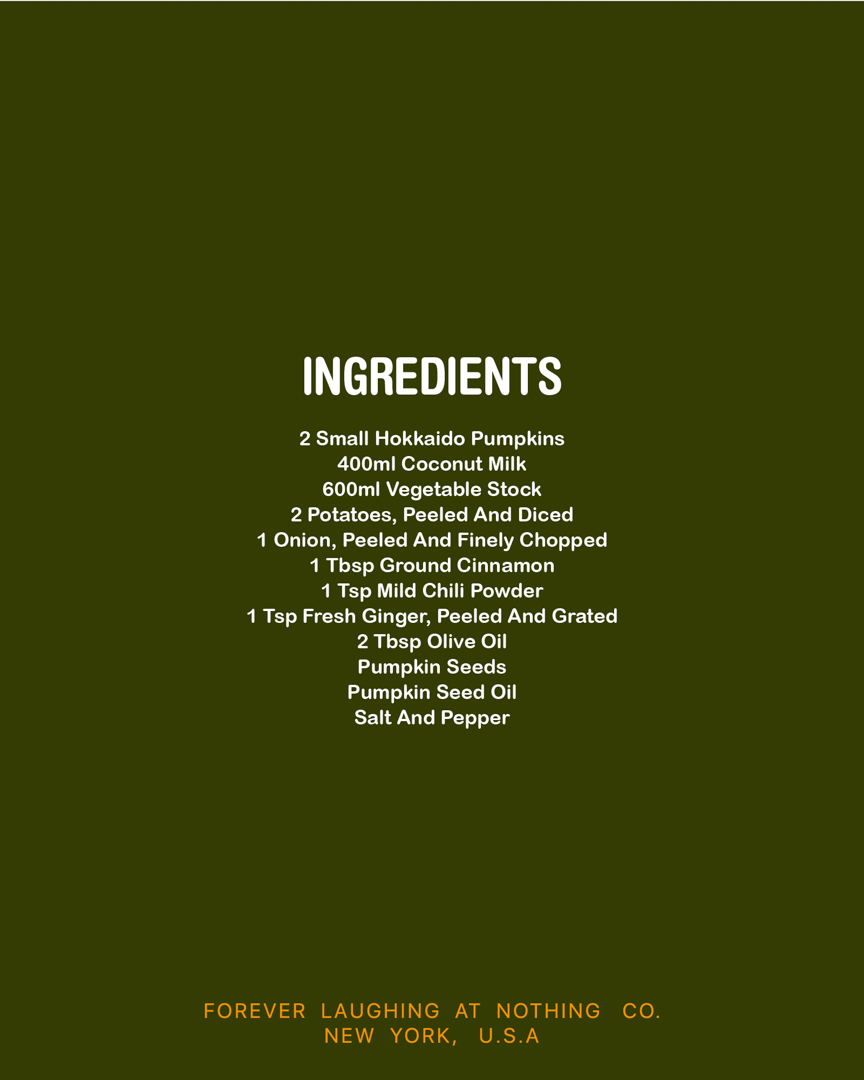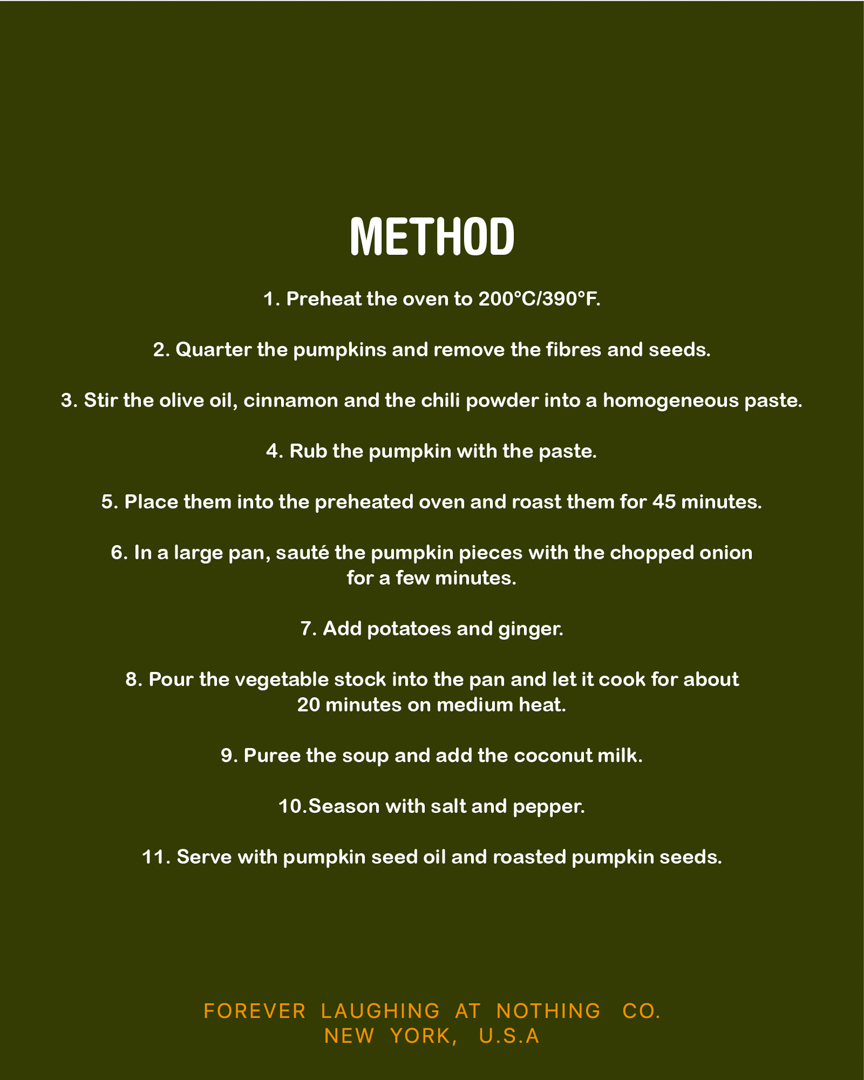 How to make — Pumpkin Soup
Serves: 2 People
Prep Time: 30 Mins
Total Time: 40 Mins 
______________________________________________________________________
Ingredients:
2 Small Hokkaido Pumpkins
400ml Coconut Milk
600ml Vegetable Stock
2 Potatoes, Peeled And Diced
1 Onion, Peeled And Finely Chopped
1 Tbsp Ground Cinnamon
1 Tsp Mild Chili Powder
1 Tsp Fresh Ginger, Peeled And Grated
2 Tbsp Olive Oil
Pumpkin Seeds
Pumpkin Seed Oil
Salt And Pepper
______________________________________________________________________
 Method:
1. Preheat the oven to 200C/390F.
2. Quarter the pumpkins and remove the fibres and seeds.
3. Stir the olive oil, cinnamon and the chili powder into a homogenous paste.
4. Rub the pumpkin with the paste.
5. Place them into the preheated oven and roast them for 45 minutes.
6. In a large pan, sauté the pumpkin pieces with the chopped onion for a few minutes.
7. Add potatoes and ginger.
8. Pour the vegetable stock into the pan and let it cook for about 20 minutes on medium heat.
9. Puree the soup and add the coconut milk.
10. Season with salt and pepper.
11. Serve with pumpkin seed oil and roasted pumpkin seeds.