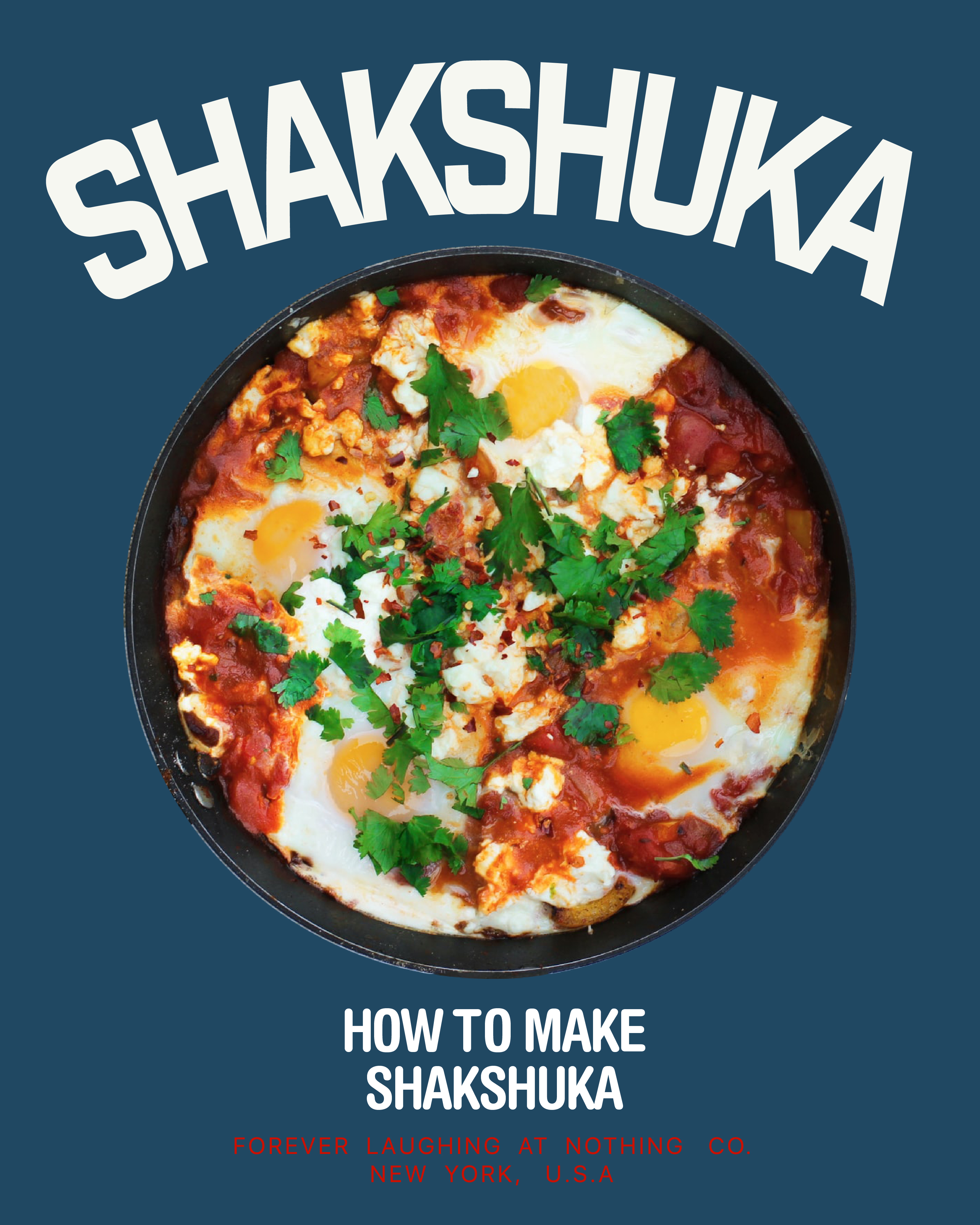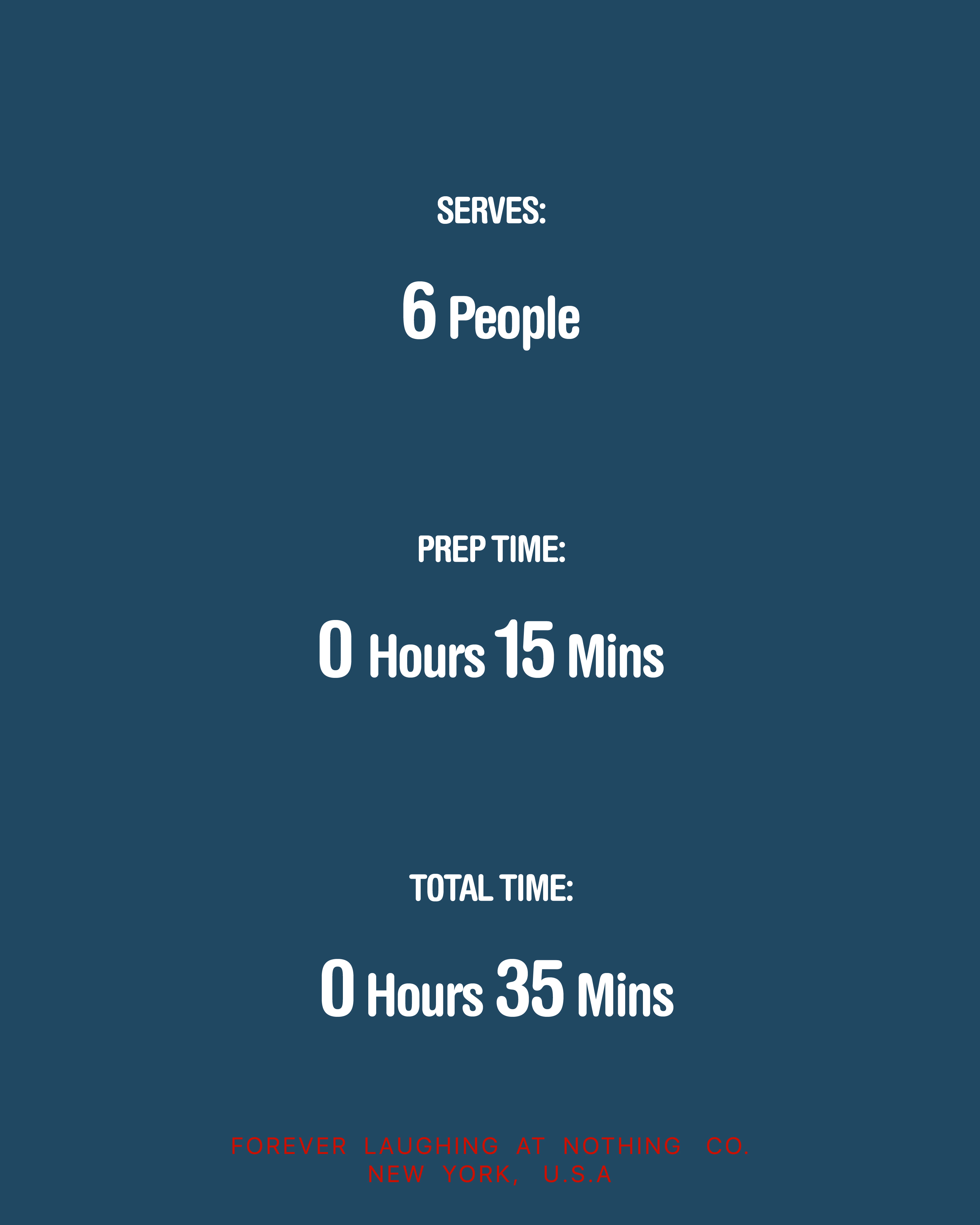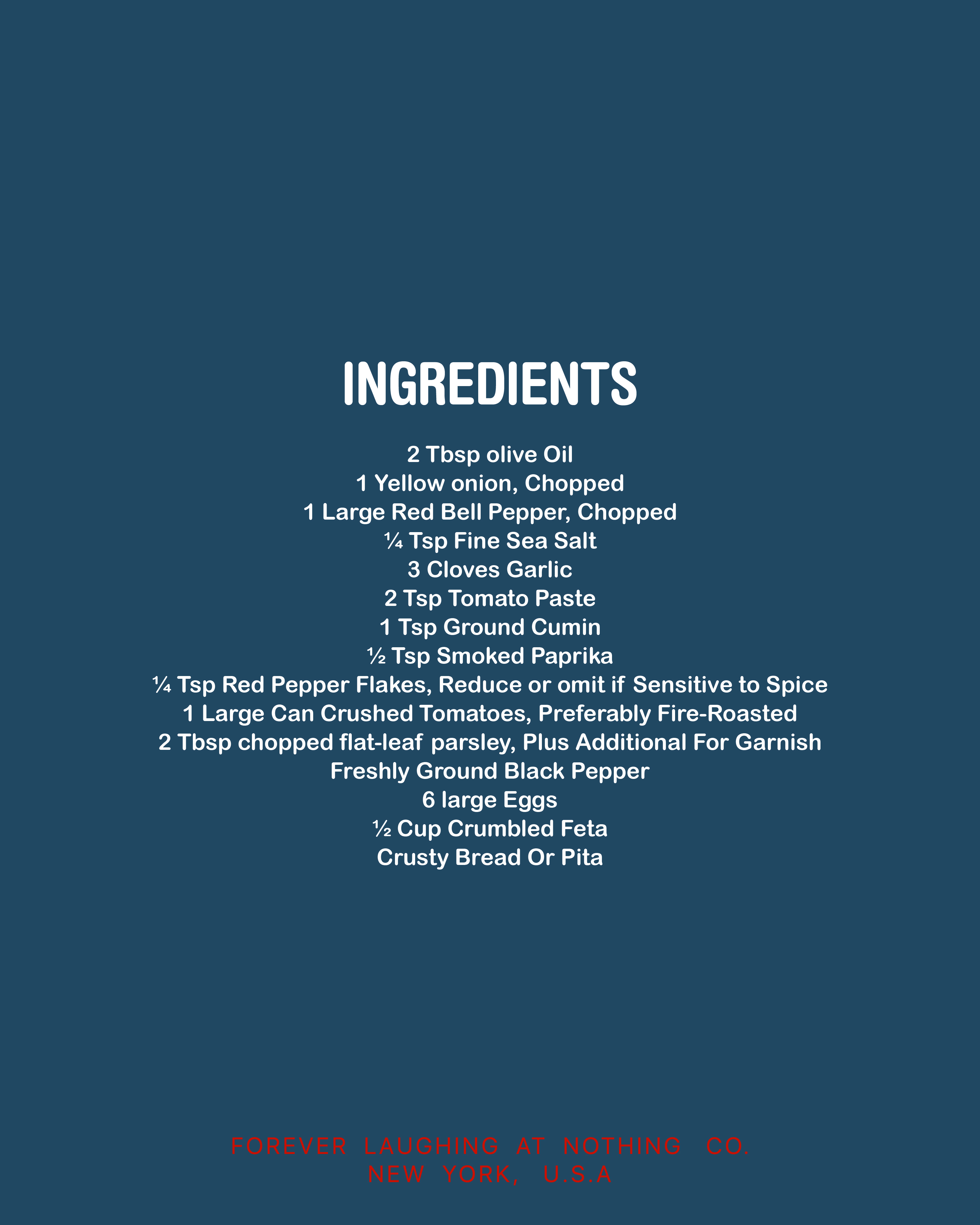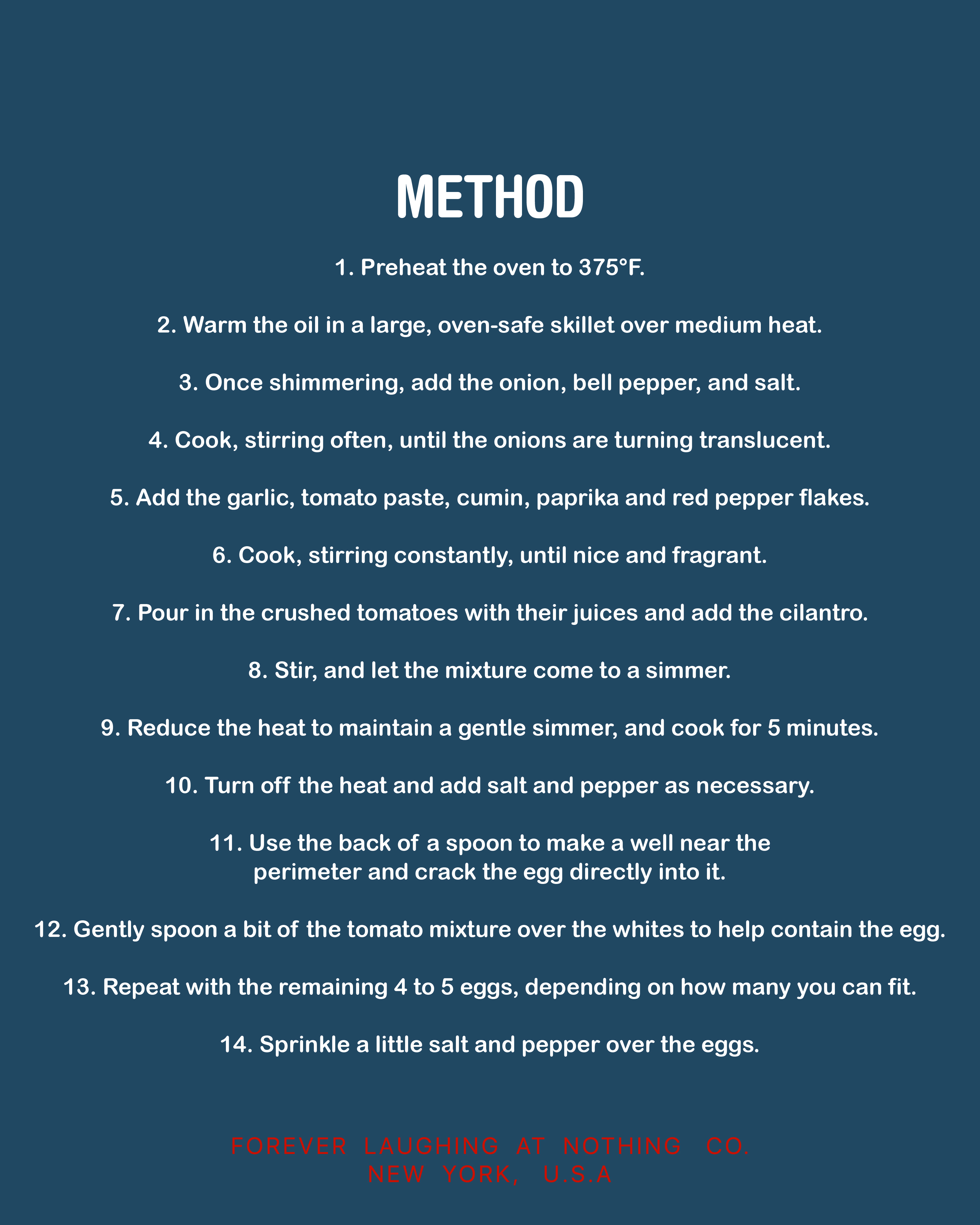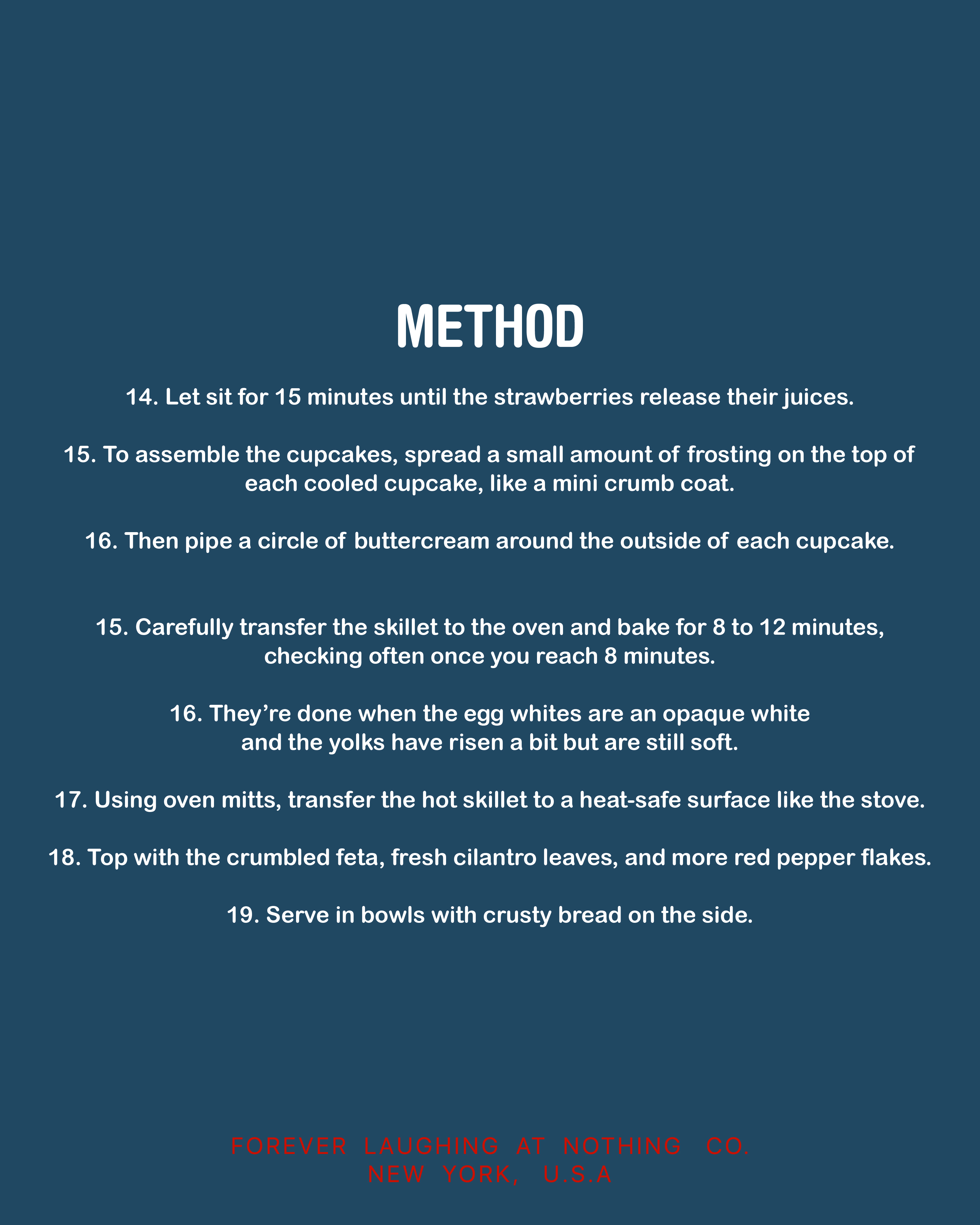 How to make — Shakshuka
Ingredients
2 Tbsp Olive Oil
1 Yellow Onion, Chopped
1 Large Red Bell Pepper, Chopped
1/4 Tsp Fine Sea Salt
3 Cloves Garlic
2 Tsp Tomato Paste
1 Tsp Ground Cumin
1/2 Tsp Smoked Paprika
1/4 Tsp Red Pepper Flakes, Reduce or Omit If Sensitive To Spice
1 Large Can Crushed Tomatoes, Preferably Fire-Roasted
2 Tbsp Choped Flat Leaf Parsley, Plus Additional For Garnish
Freshly Ground Black Pepper
6 Large Eggs
1/2 Cup Crumbled Feta
Crusty Bread Or Pita
Steps
Preheat the oven to 375F.
Warm the oil in a large, oven-safe skillet over medium heat.
Once shimmering, add the onion, bell pepper, and salt.
Cook, stirring often, until the onions are turning translucent.
Add the garlic, tomato paste, cumin, paprika and red pepper flakes.
Cook, stirring occasionally, until nice and fragrant.
Pour in the crushed tomatoes with their juices and add the cilantro.
Stir, and let the mixture come to simmer.
Reduce the heat to maintain a gentle simmer, and cook for 5 minutes.
Turn off the heat and add salt and pepper as necessary.
Use the back of the spoon to make a well near the perimeter and crack the egg directly into it.
Gently spoon a bit of the tomato mixture over the whites to help contain the egg.
Repeat with the remaining 4 to 5 eggs, depending on how many you can fit.
Sprinkle a little salt and pepper over the eggs.
Carefully transfer the skillet to the oven and bake for 8 to 12 minutes, checking often once you reach 8 minutes.
They're done when the egg whites are an opaque white and the yolks have risen a bit but are still soft.
Using oven mitts, transfer the hot skillet to a heat-safe surface like the stove.
Top with the crumbled feta, fresh cilantro leaves, and more red pepper flakes.
Serve in bowls with crusty bread on the side.