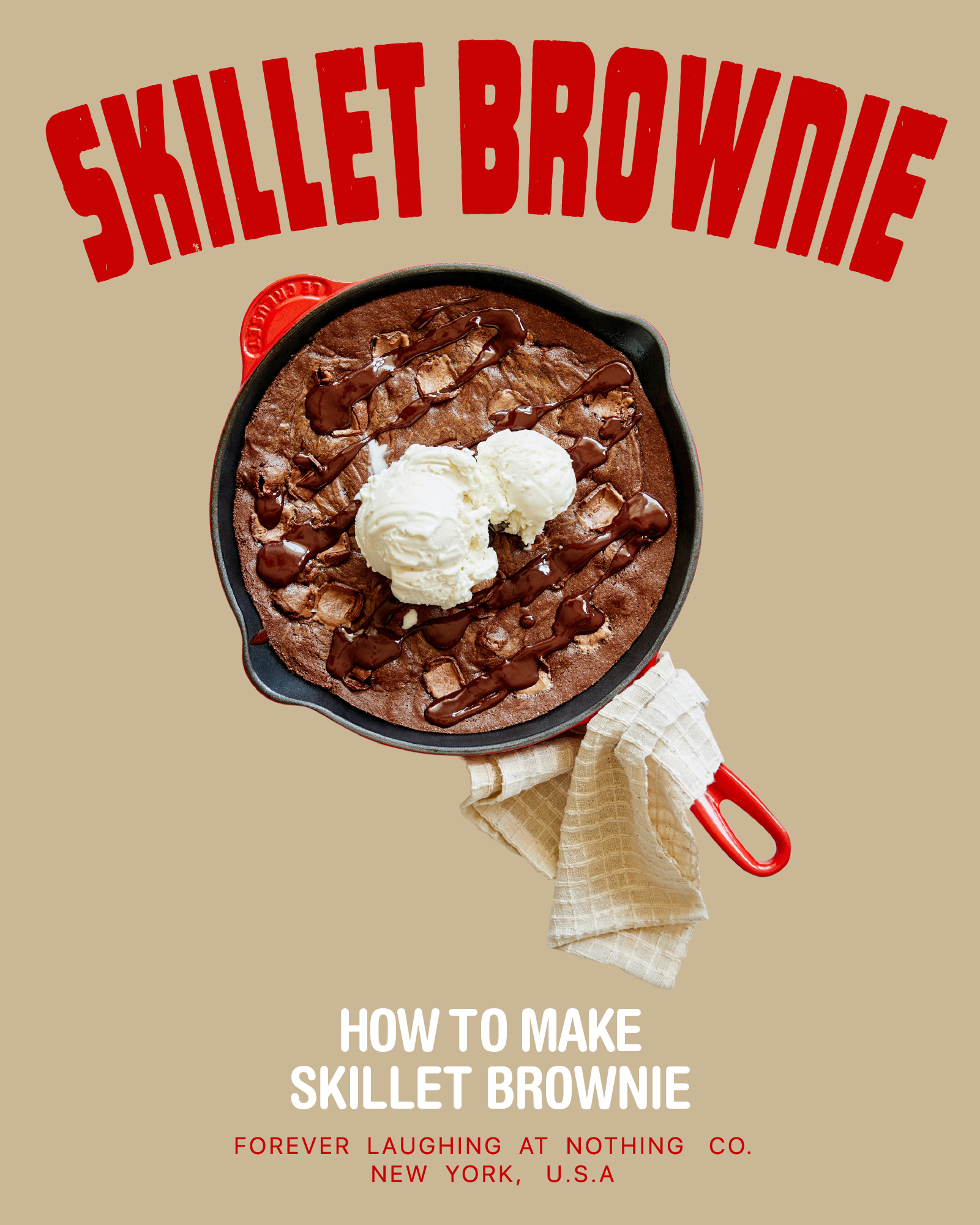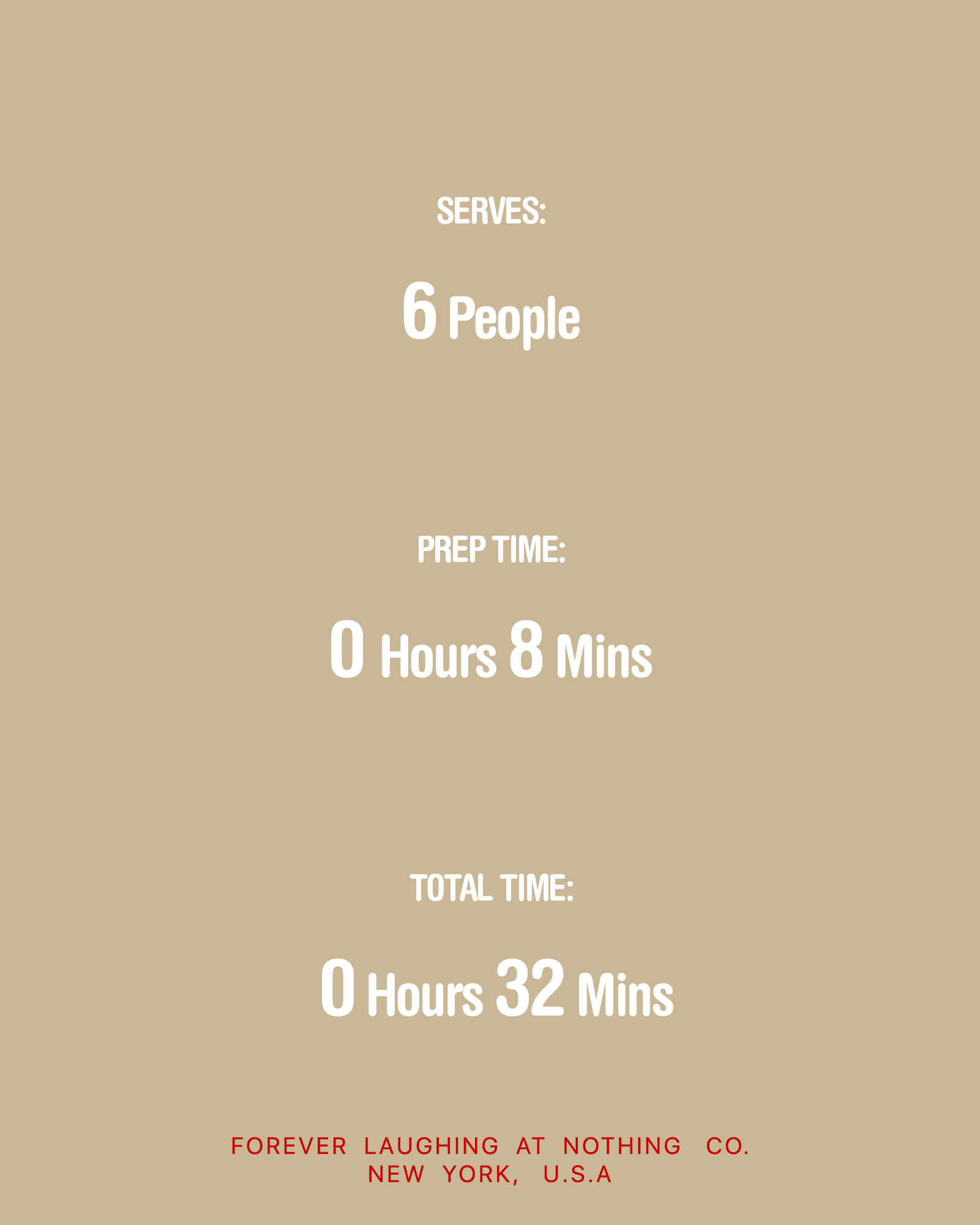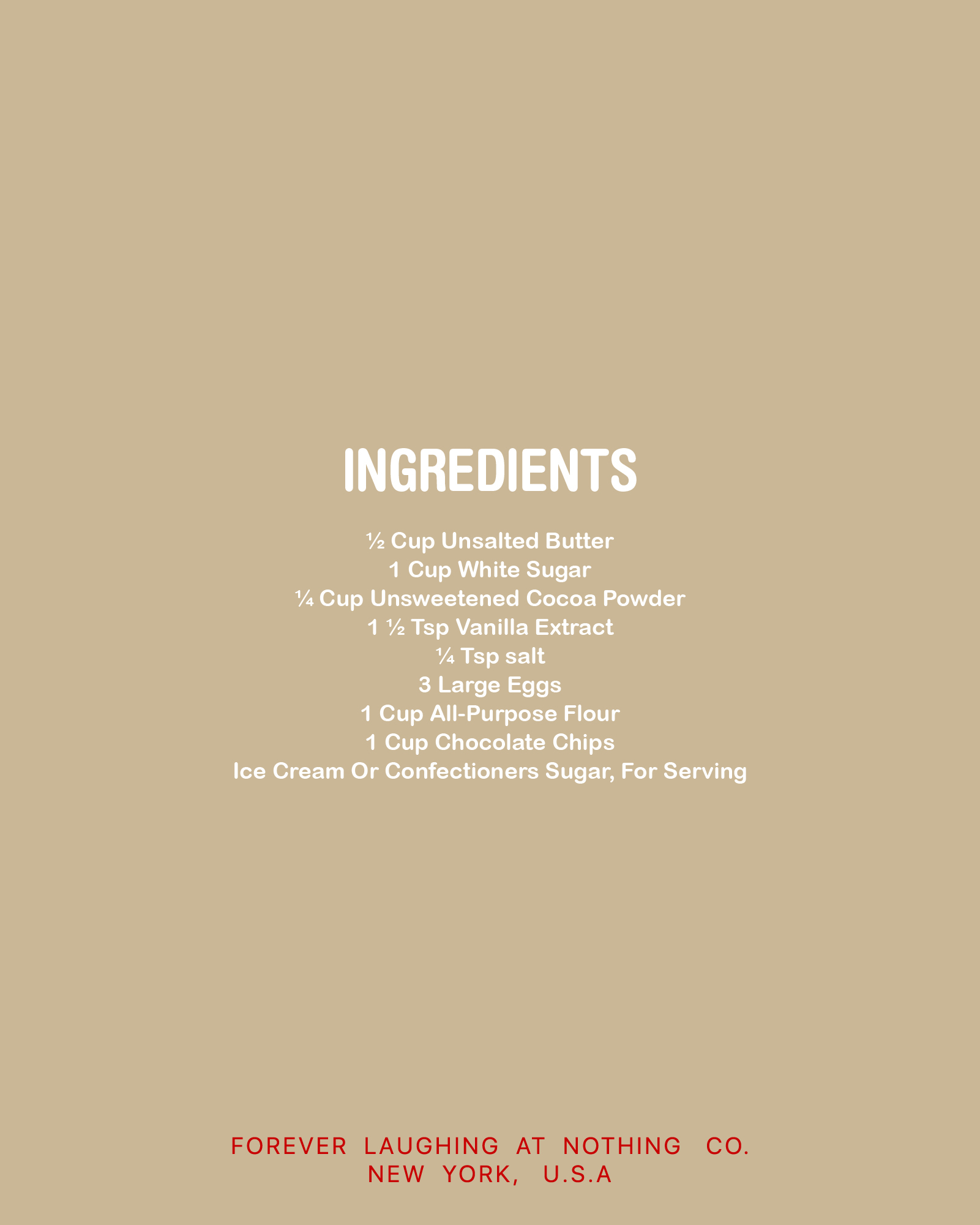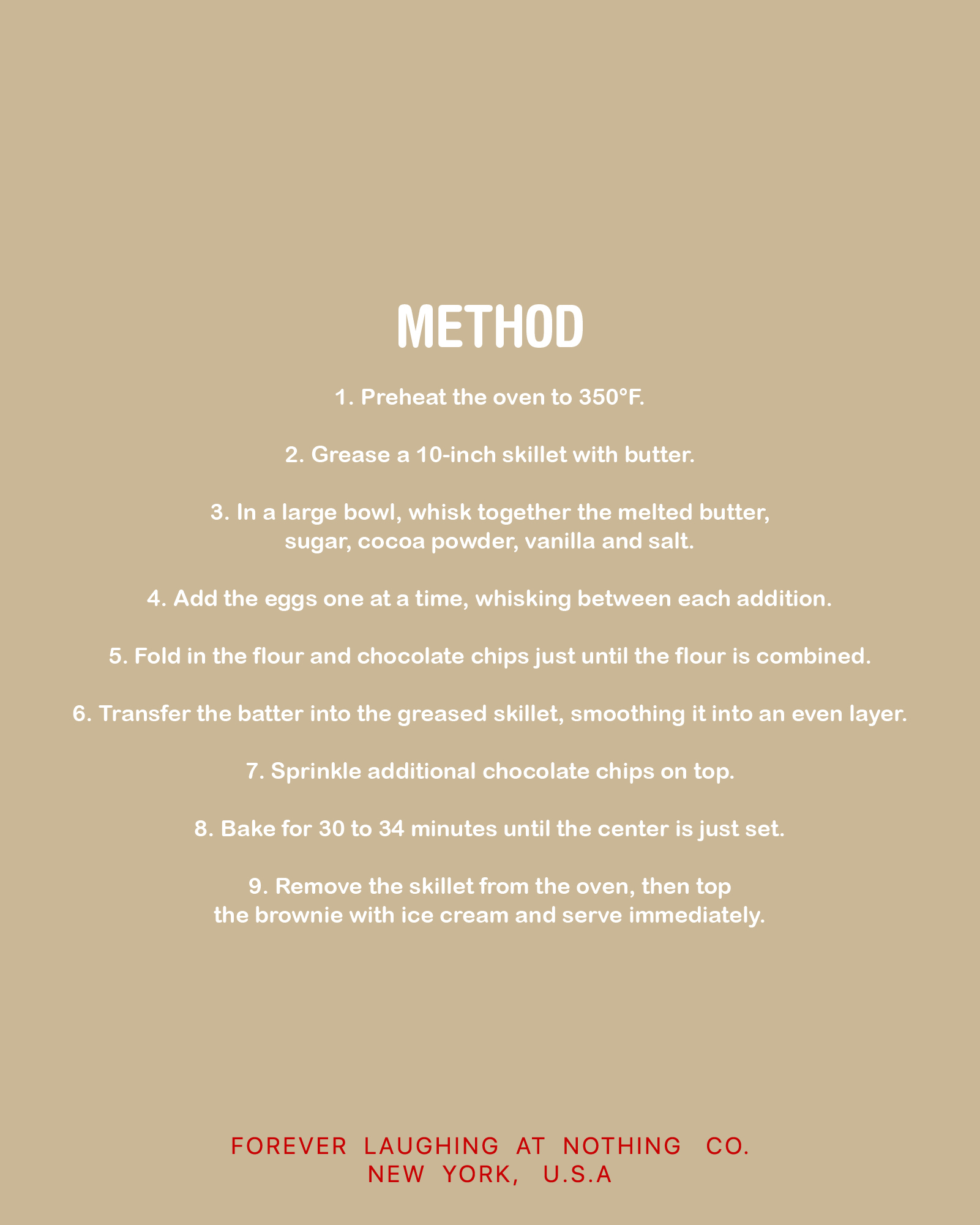 How to make — Skillet Brownie
Ingredients
1/2 Cup Unsalted Butter
1 Cup White Sugar
1/4 Cup Unsweetened Cocoa Powder
1 1/2 Tsp Vanilla Extract
1/4 Tsp Salt
1 Cup All-Purpose Flour
1 Cup Chocolate Chips
Ice Cream Or Confectioners Sugar, For Serving
Steps
Preheat the oven to 350F.
Grease a 10-inch skillet with butter.
In a large bowl, whisk together the melted butter, sugar, cocoa powder, vanilla and salt.
Add the eggs one at a time, whisking between each addition.
Fold in the flour and chocolate chips just until the flour is combined.
Transfer the batter into the greased skillet, smoothing it into an even layer.
Sprinkle additional chocolate chips on top.
Bake for 30 to 34 Minutes until the center is just set.
Remove the skillet from the oven, then top the brownie with ice cream and serve immediately.