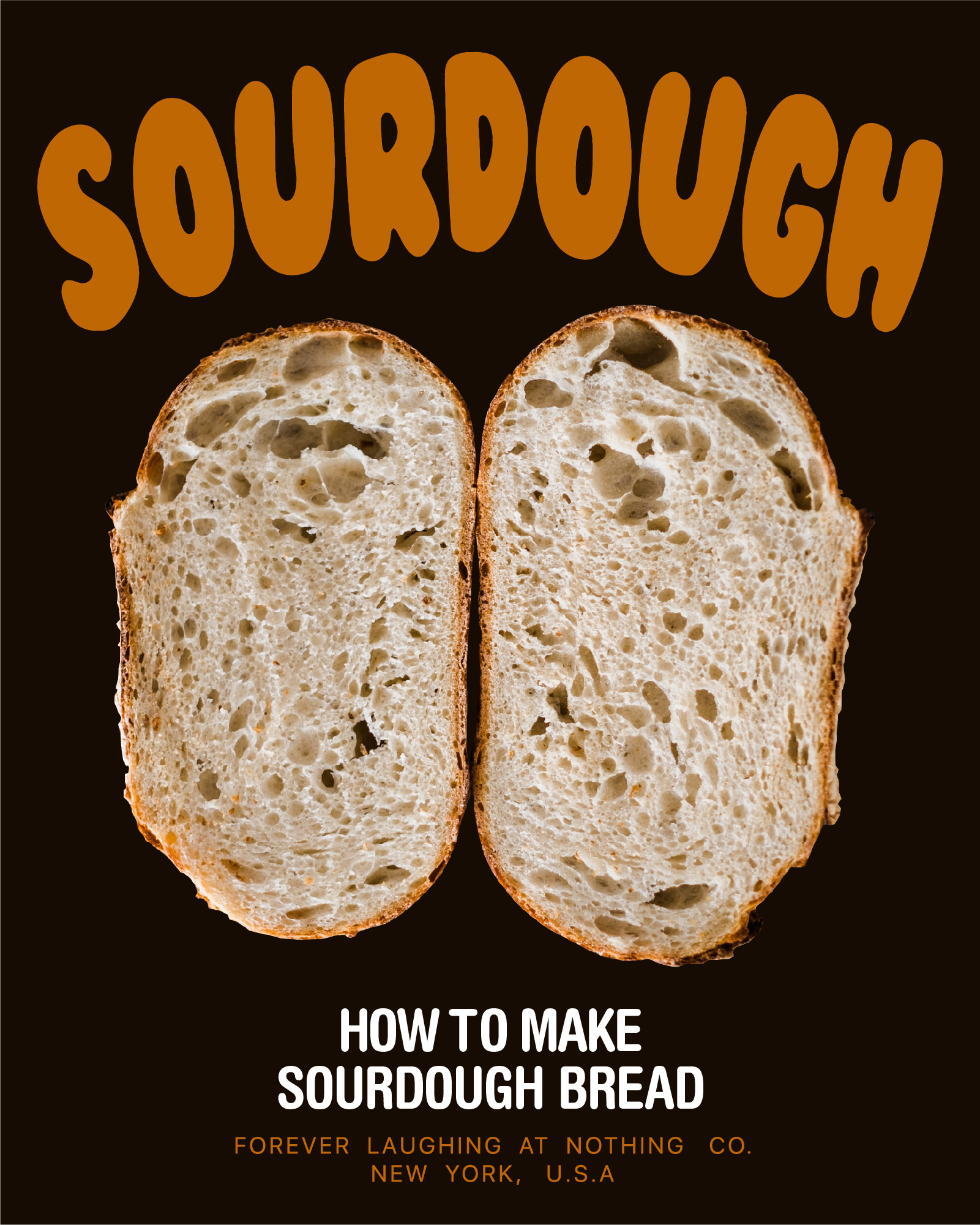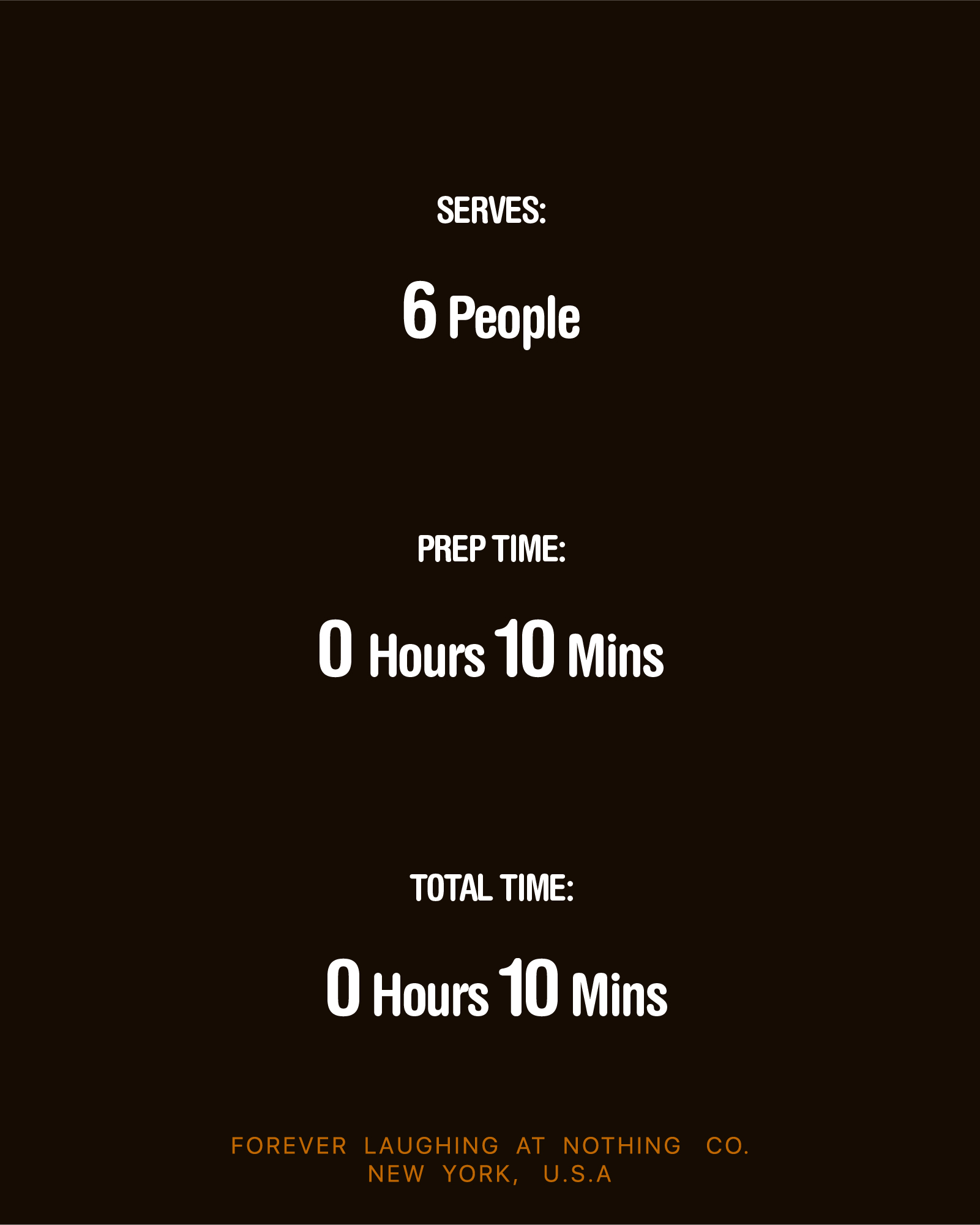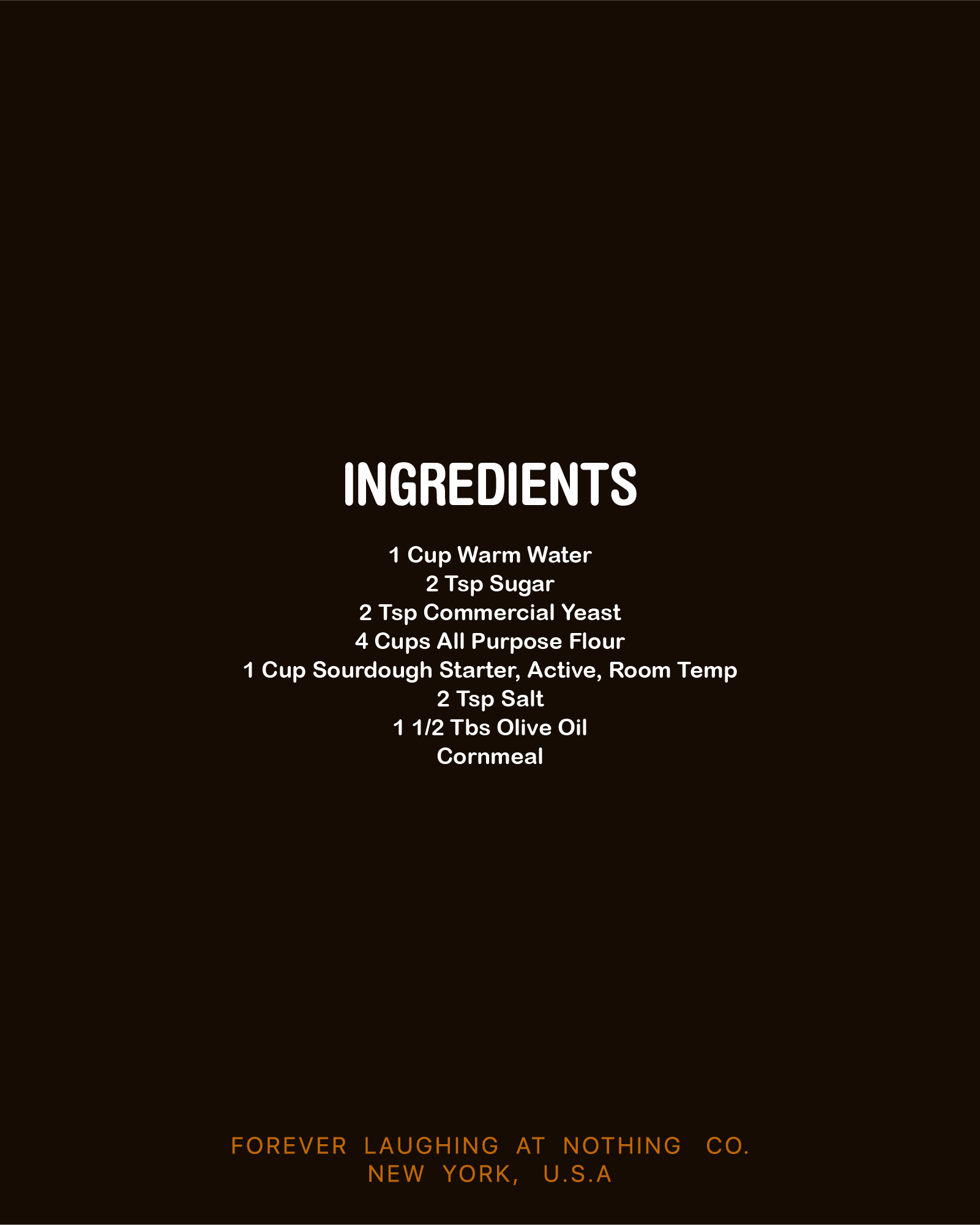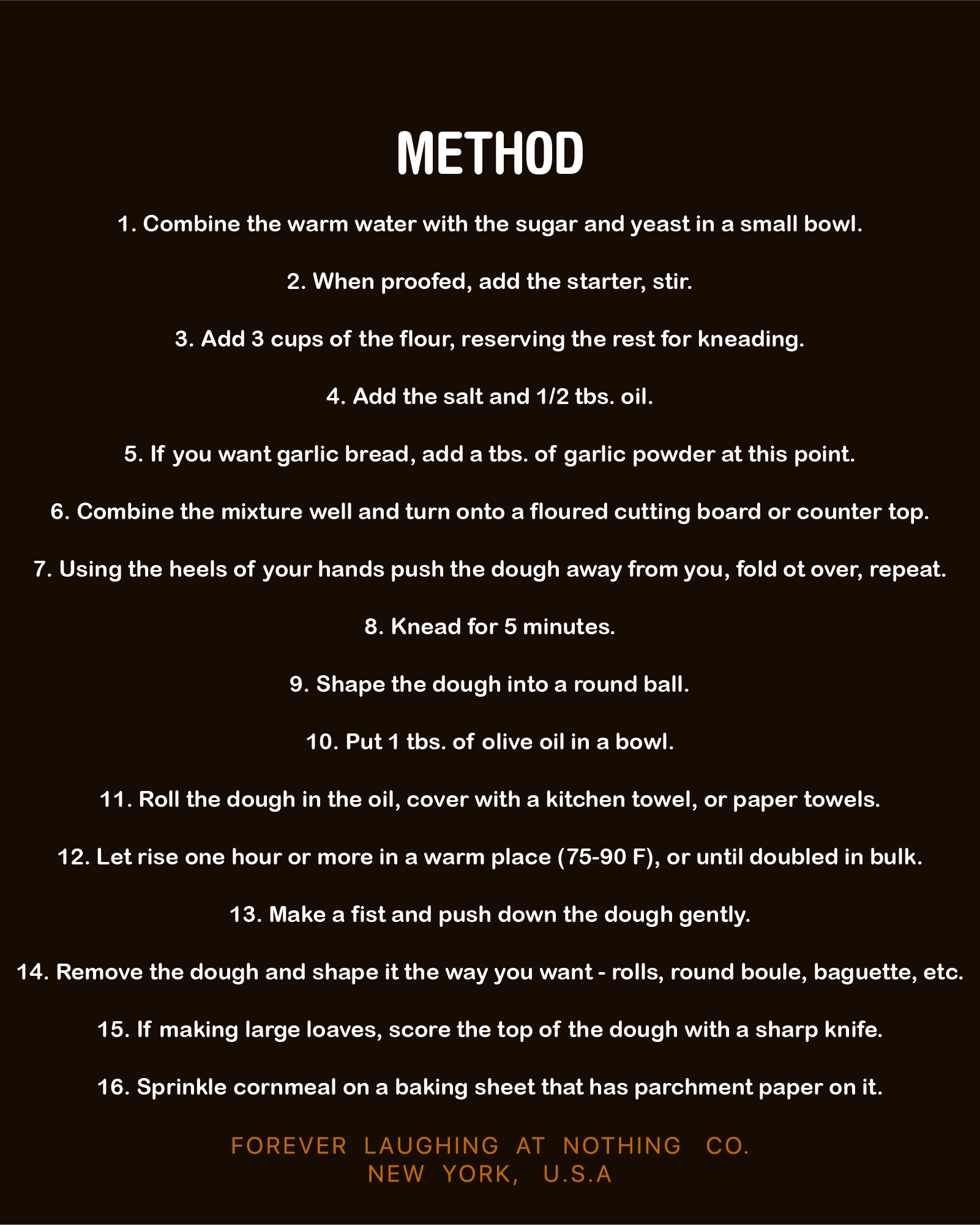 How to make — Sourdough Bread
Serves: 6 People
Prep Time: 10 Mins
Total Time: 10 Mins

______________________________________________________________________ 
Ingredients:

1 Cup Warm Water
2 Tsp Sugar
2 Tsp Commercial Yeast
4 Cups All Purpose Flour
1 Cup Sourdough Starter, Active, Room Temp
2 Tsp Salt
1 ½ Tbsp Olive Oil
Cornmeal
______________________________________________________________________
Method: 

1. Combine the warm water with the sugar and yeast in a small bowl.
2. When proofed, add the starter, stir.
3. Add 3 cups of the flour, reserving the rest for kneading.
4. Add the salt and ½ tbs oil.
5. If you want garlic bread, add a tbs of garlic powder at this point.
6. Combine the mixture well and turn onto a floured cutting board or counter top.
7. Using the heels of your hands push the dough away from you, fold over, repeat.
8. Knead for 5 minutes.
9. Shape the dough into a round ball.
10. Put 1 tbs of olive oil in a bowl.
11. Roll the dough in the oil, cover with a kitchen towel, or paper towels.
12. Let rise one hour or more in a warm place (75-90 F), or until doubled in bulk.
13. Make a fist and push down the dough gently.
14. Remove the dough and shape it the way you want – rolls, round boule, baguette, etc.
15. If making large loaves, score the top of the dough with a sharp knife.
16. Sprinkle cornmeal on a baking sheet that has parchment paper on it.
17. Place the dough on top, cover, let rise 30-45 minutes.
18. Place a pan of water on the rack below the one you are going to cook the bread on.
19. Heat the oven to 375 F.
20. Rolls will cook sooner than larger shaped loaves, so check roll at 15 minutes, and the others at 25 minutes.
21. Bread should be golden brown when done.
22. Let bread rest 10 minutes before cutting it.