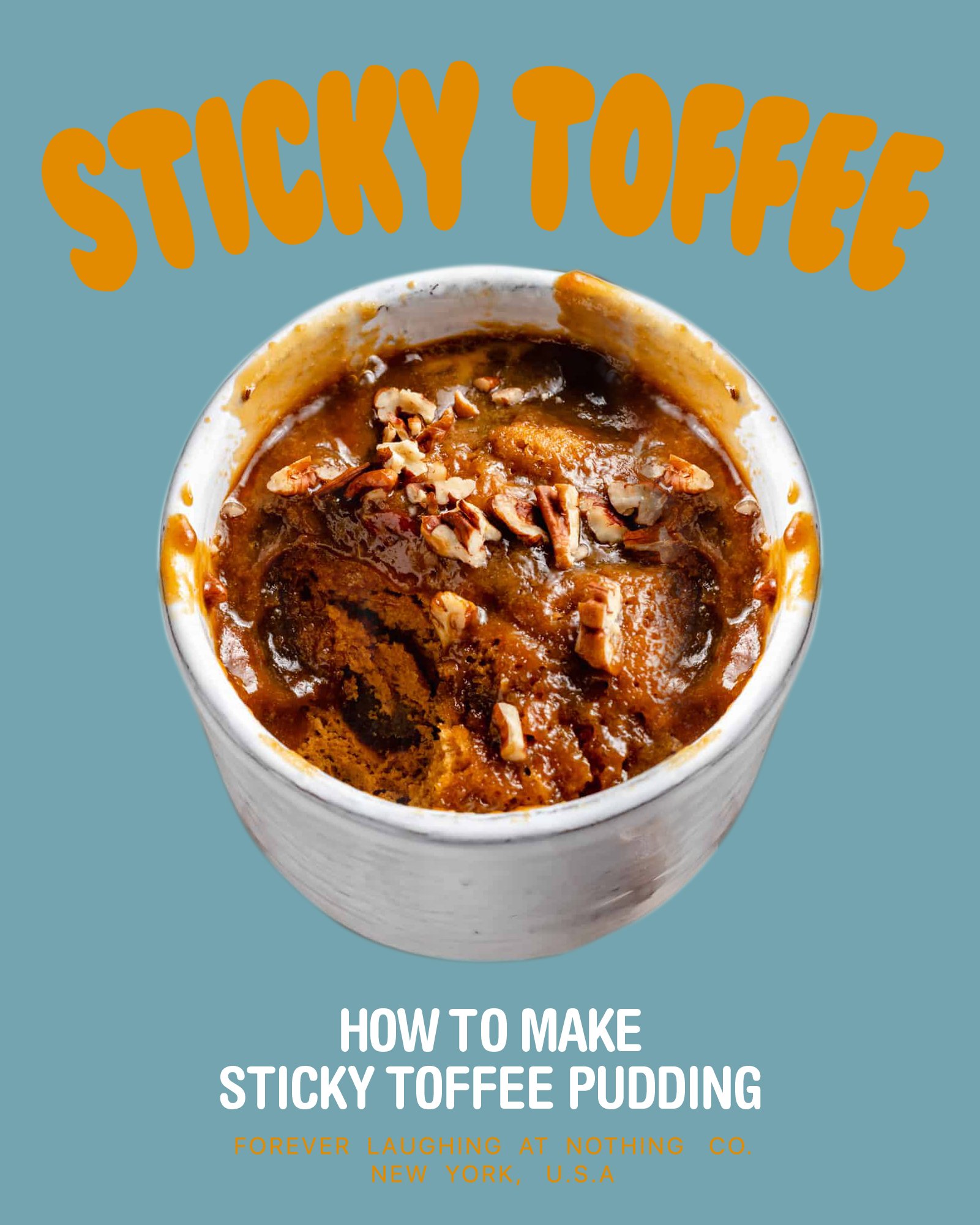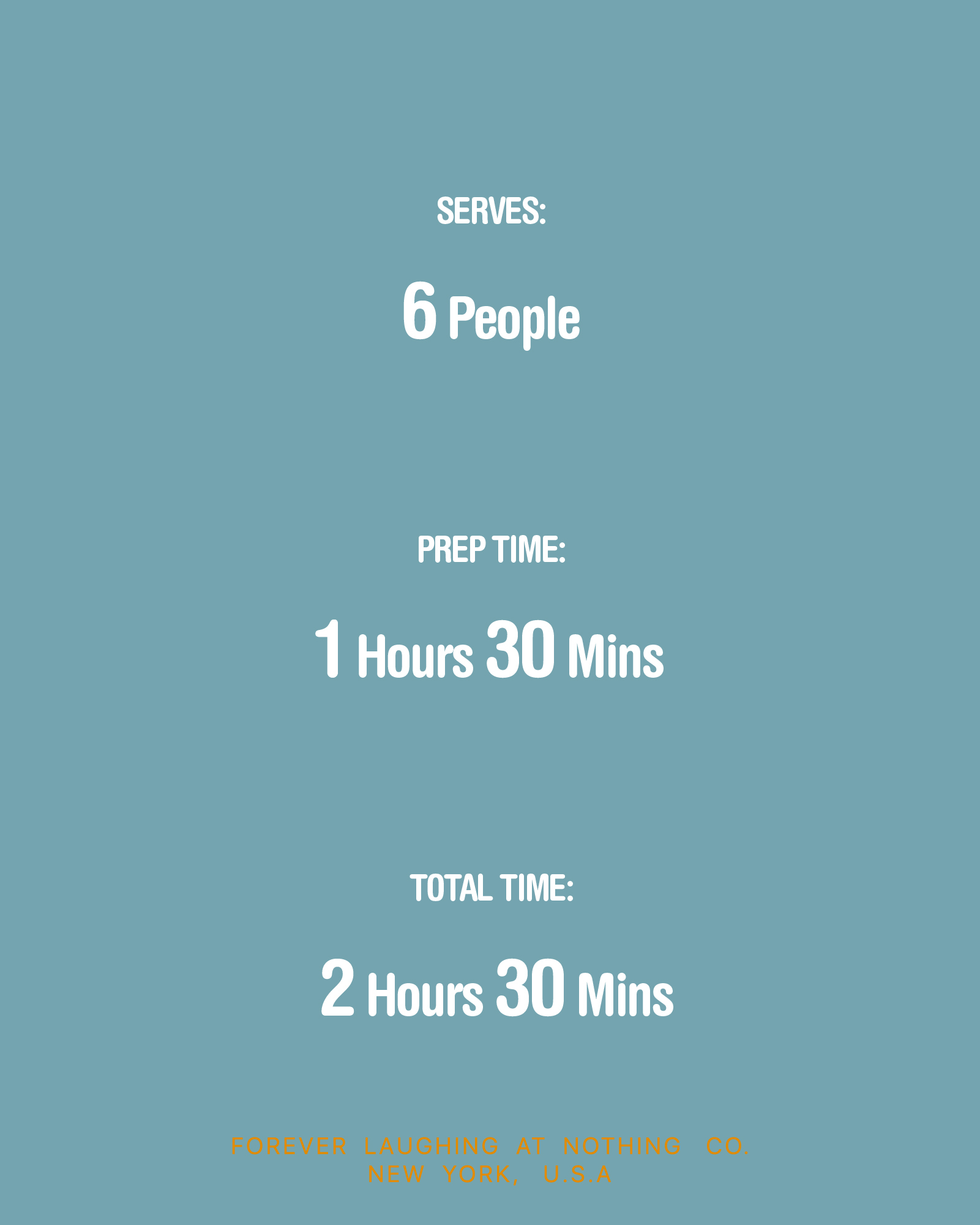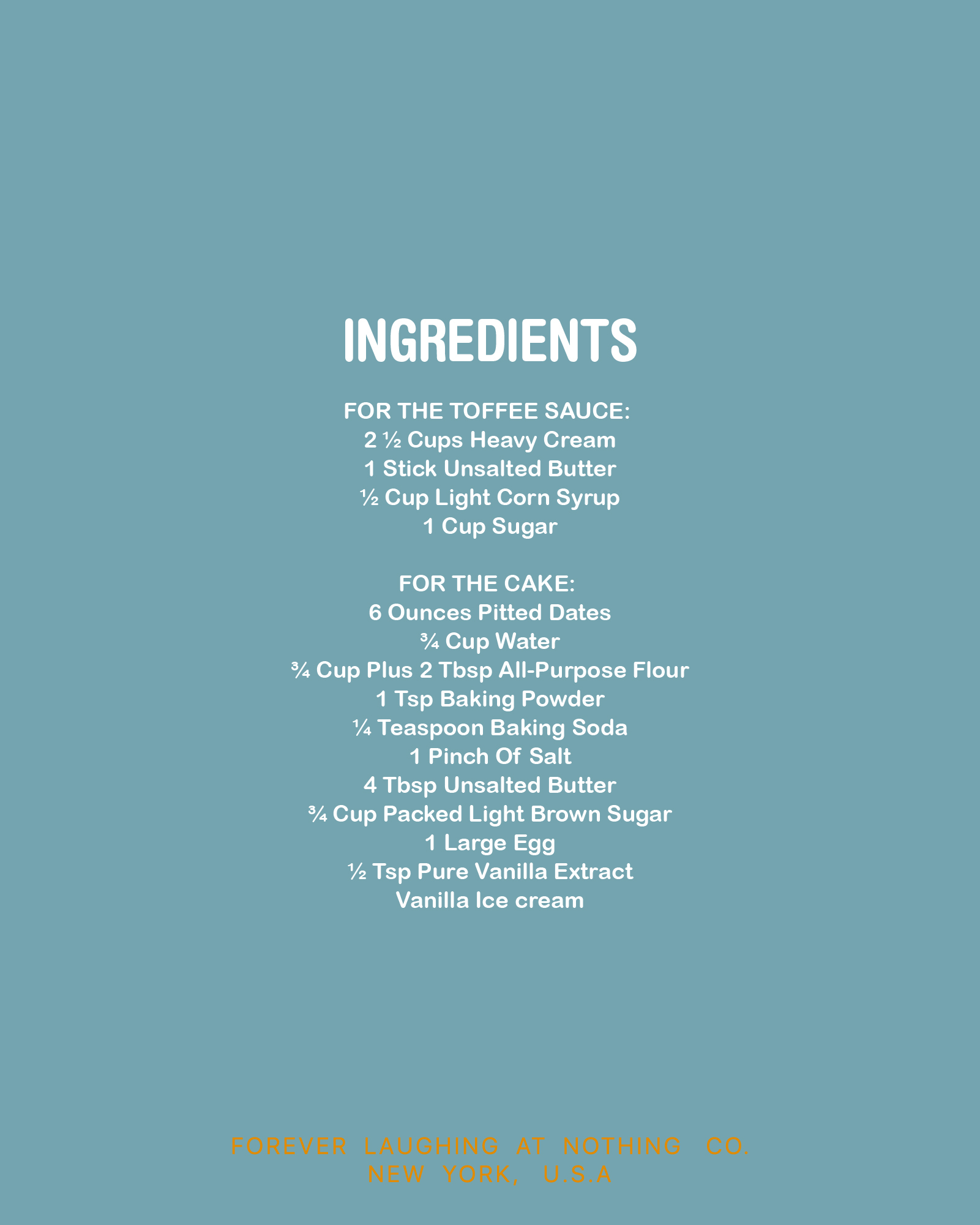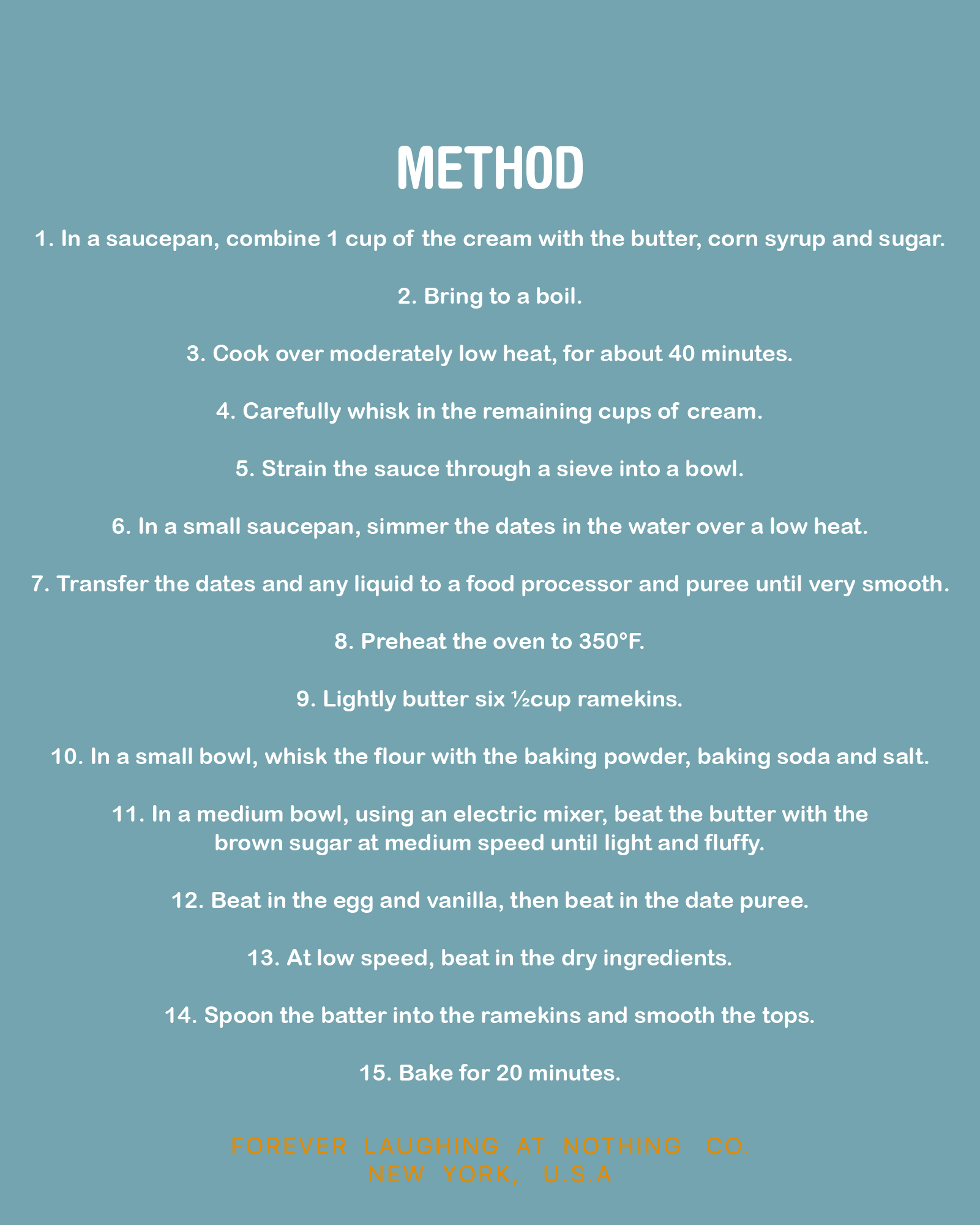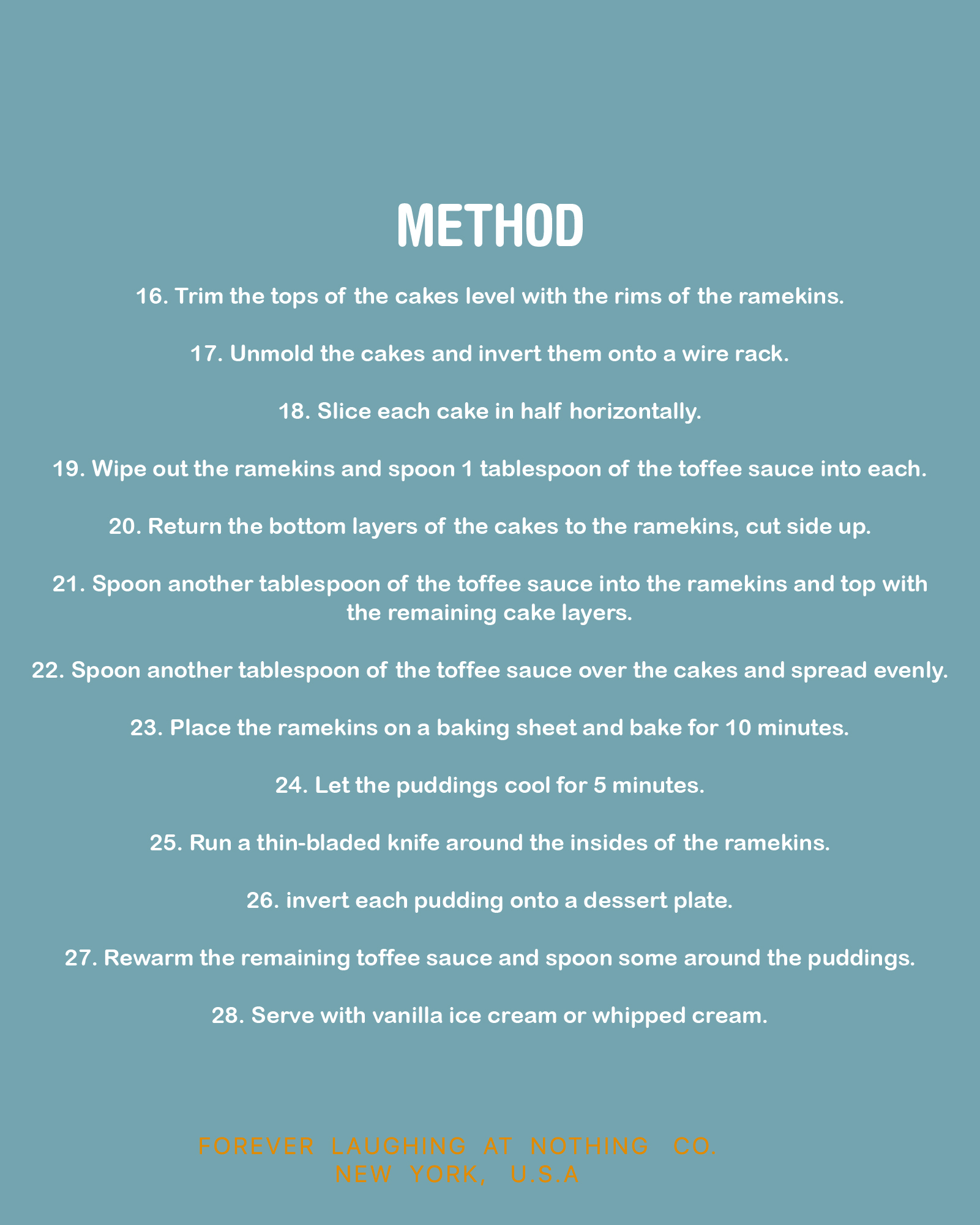 How to make — Sticky Toffee Pudding
Total Time
2 Hours 30 Mins
Ingredients
FOR THE TOFFEE SAUCE:
2 1/2 Cups Heavy Cream
1 Stick Unsalted Butter
1/2 Cup Light Corn Syrup
1 Cup Sugar
FOR THE CAKE:
6 Ounces Pitted Dates
3/4 Cup Water
3/4 Cup Plus 2 Tbsp All-Purpose Flour
1 Tsp Baking Powder
1/4 Teaspoon Baking Soda
1 Pinch Of Salt
4 Tbsp Unsalted Butter
3/4 Cup Packed Light Brown Sugar
1 Large Egg
1/2 Tsp Pure Vanilla Extract
Vanilla Ice Cream
Steps
In a saucepan, combine 1 cup of the cream with the butter, corn syrup and sugar.
Bring to a boil.
Cook over moderately low heat, for about 40 minutes.
Carefully whisk in the remaining cups of cream.
Strain the sauce through a sieve into a bowl.
In a small saucepan, simmer the dates in the water over a low heat.
Transfer the dates and any liquid to a food processor and puree until very smooth.
Preheat the oven to 350F.
Lightly butter six 1/2 cup ramekins.
In a small bowl, whisk the flour with the baking powder, baking soda and salt.
In a medium bowl, using an electric mixer, beat the butter with the brown sugar at medium speed until light and fluffy.
Beat in the egg and vanilla, then beat in the date puree.
At low speed, beat in the dry ingredients.
Spoon the batter into the ramekins and smooth the tops.
Bake for 20 minutes.
Trim the tops of the cakes level with the rims of the ramekins.
Unmold the cakes and invert them onto a wire rack.
Slice each cake in half horizontally.
Wipe out the ramekins and spoon 1 tablespoon of the toffee sauce into each.
Return the bottom layers of the cakes to the ramekins, cut side up.
Spoon another tablespoon of the toffee sauce into the ramekins and top with the remaining cake layers.
Spoon another tablespoon of the toffee sauce over the cakes and spread evenly.
Place the ramekins on a baking sheet and bake for 10 minutes.
Let the puddings cool for 5 minutes.
Run a thin-bladed knife around the insides of the ramekins.
Invert each pudding onto a dessert plate.
Rewarm the remaining toffee sauce and spoon some around the puddings.
Serve with vanilla ice cream or whipped cream.