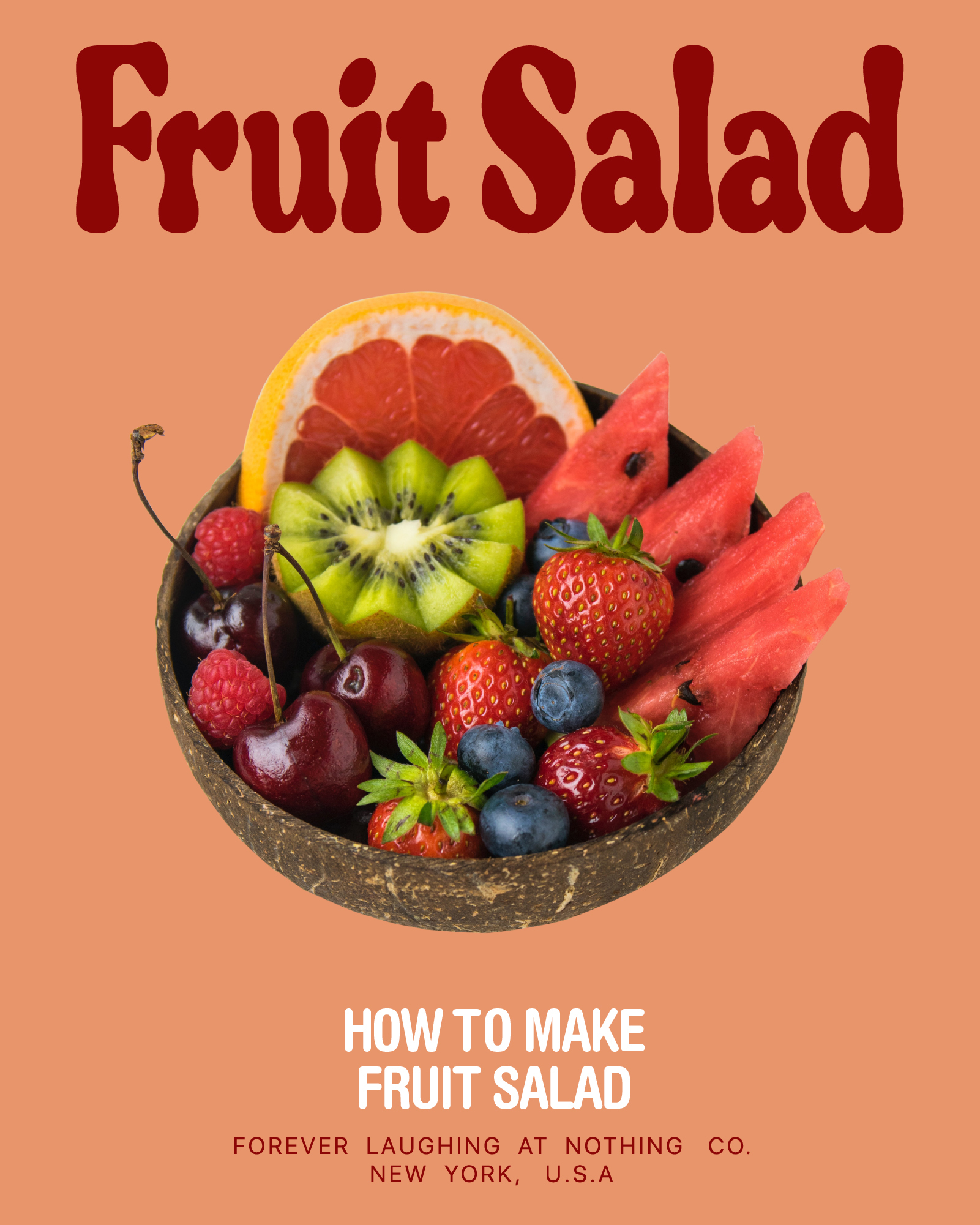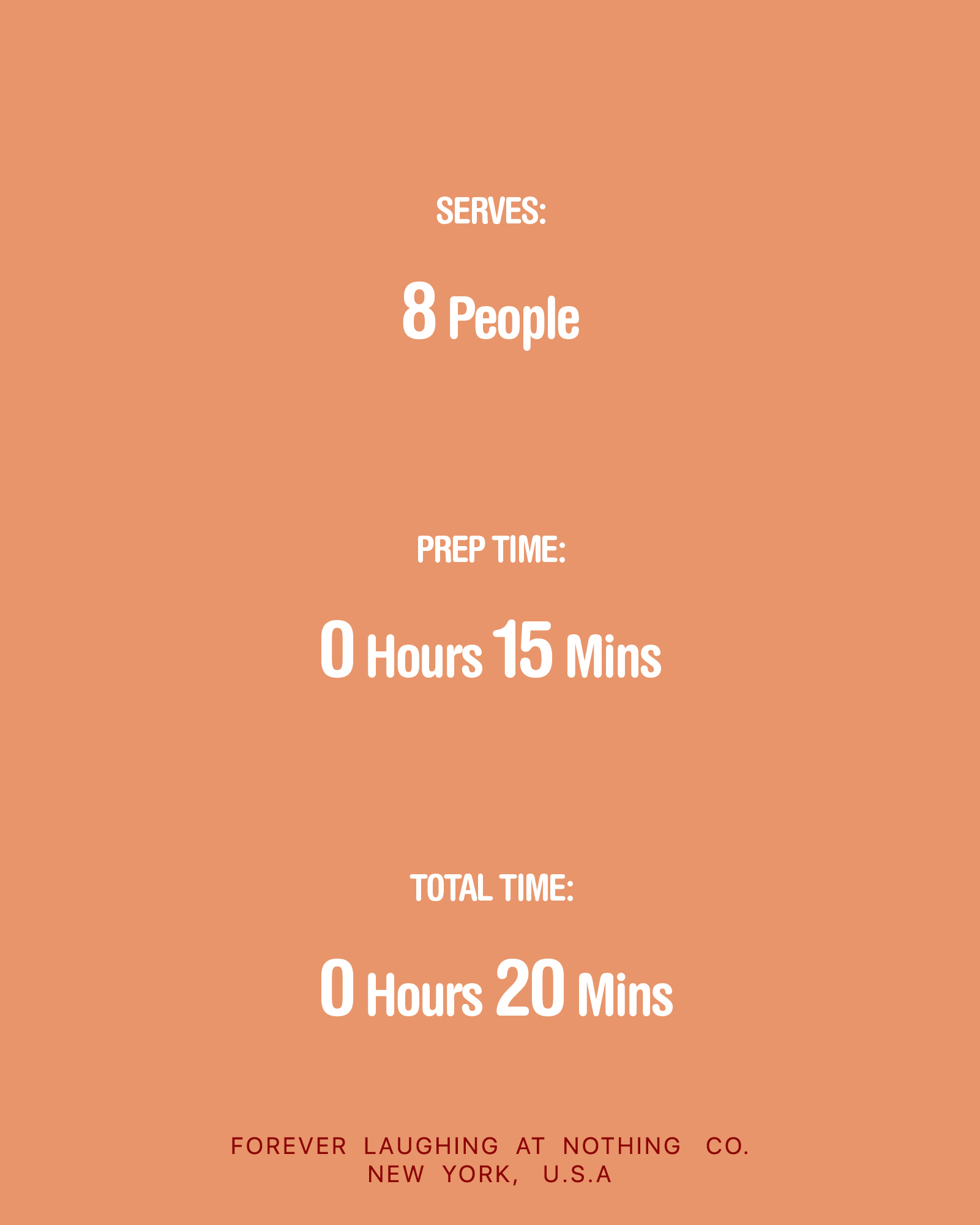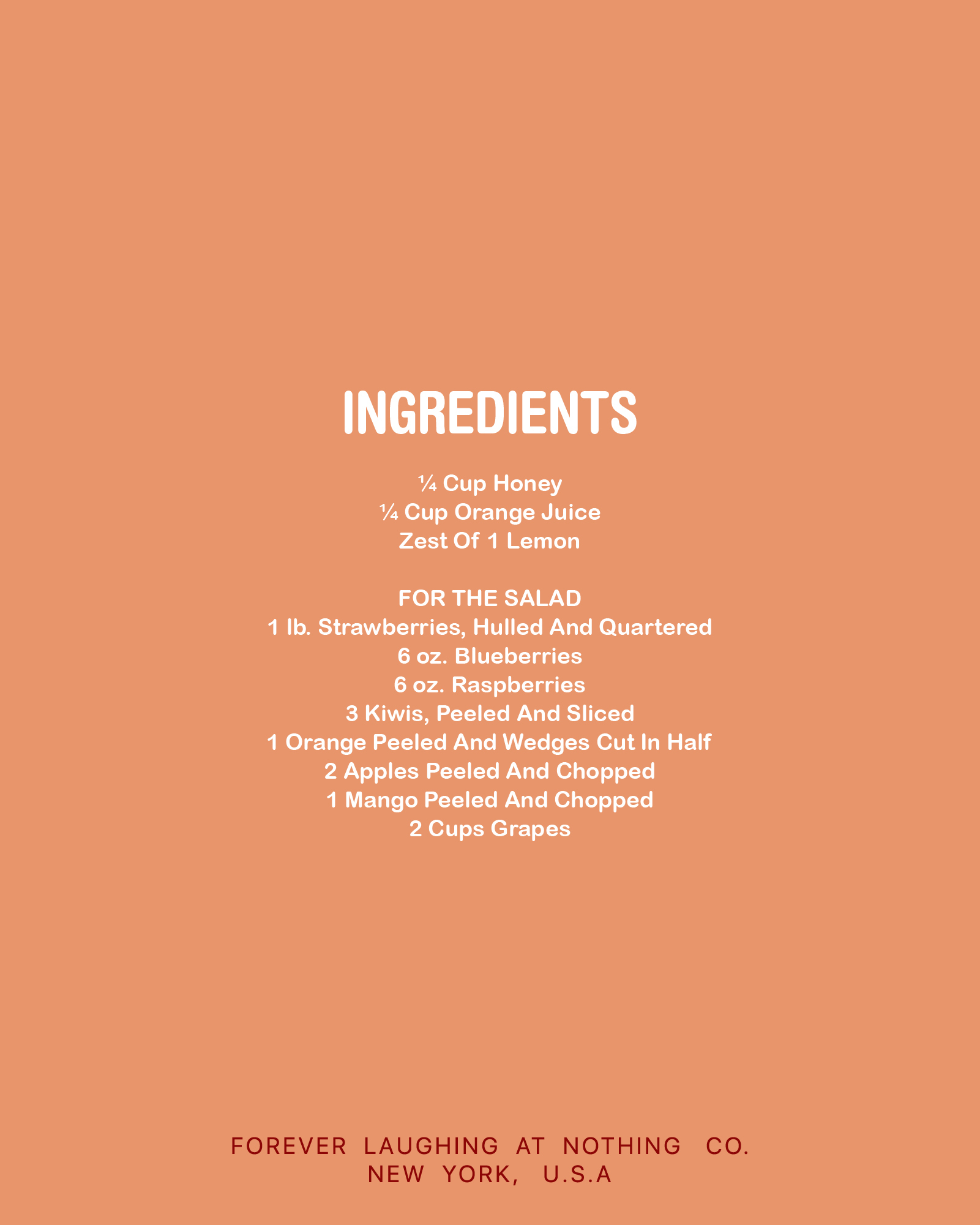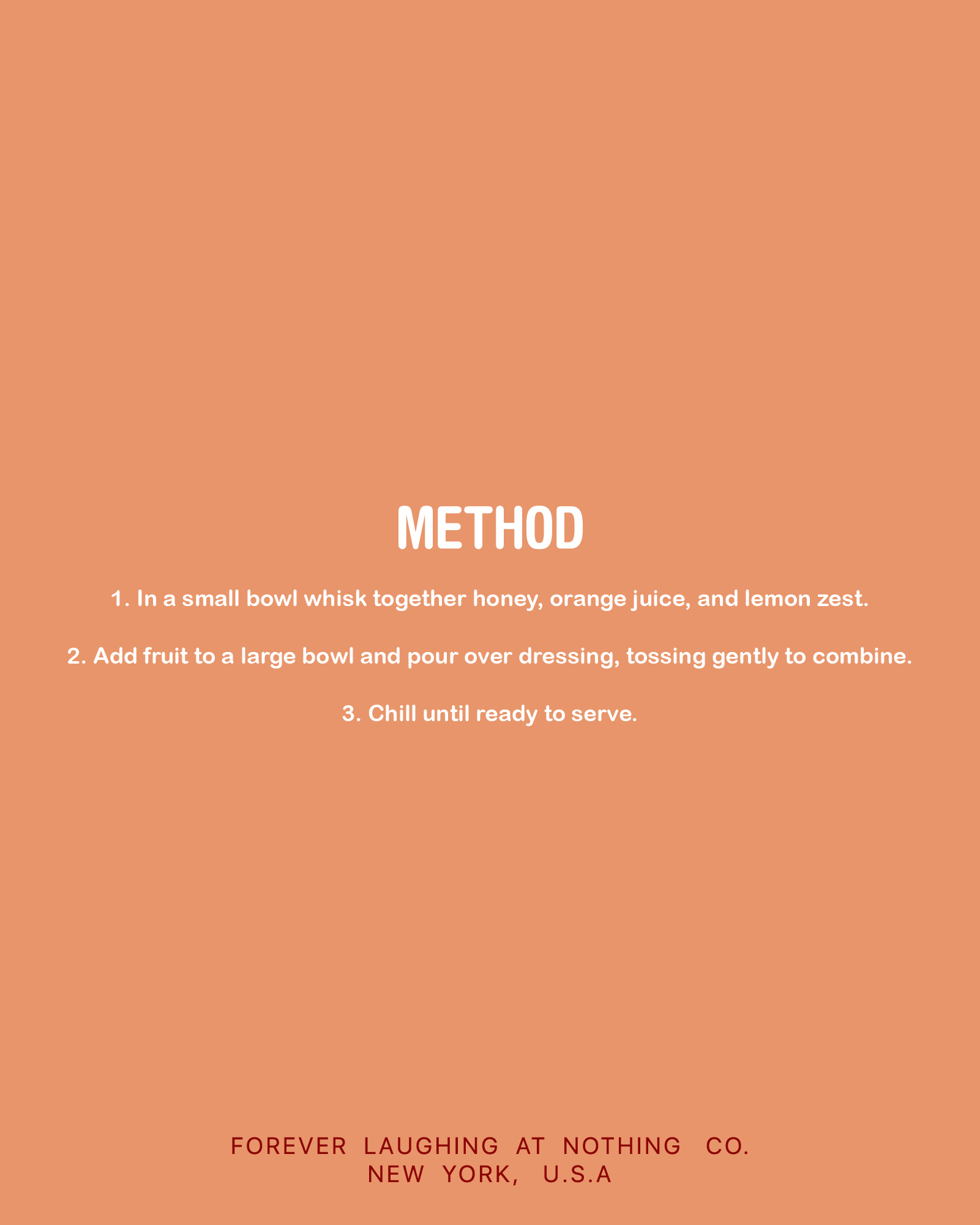 How to make — Fruit Salad
Ingredients
1/4 Cup Honey
1/4 Cup Orange Juice
Zest Of 1 Lemon
FOR THE SALAD:
1 Lb. Strawberries, Hulled and Quartered
6 oz. Blueberries
6 oz. Raspberries
3 Kiwis, Peeled and Sliced
1 Orange Peeled And Wedges Cut In Half
2 Apples Peeled And Chopped
1 Mango Peeled And Chopped
2 Cups Grapes
Steps
In a small bowl whisk together honey, orange juice, and lemon zest.
Add fruit to a large bowl and pour over dressing, tossing gently to combine.
Chill until ready to serve.