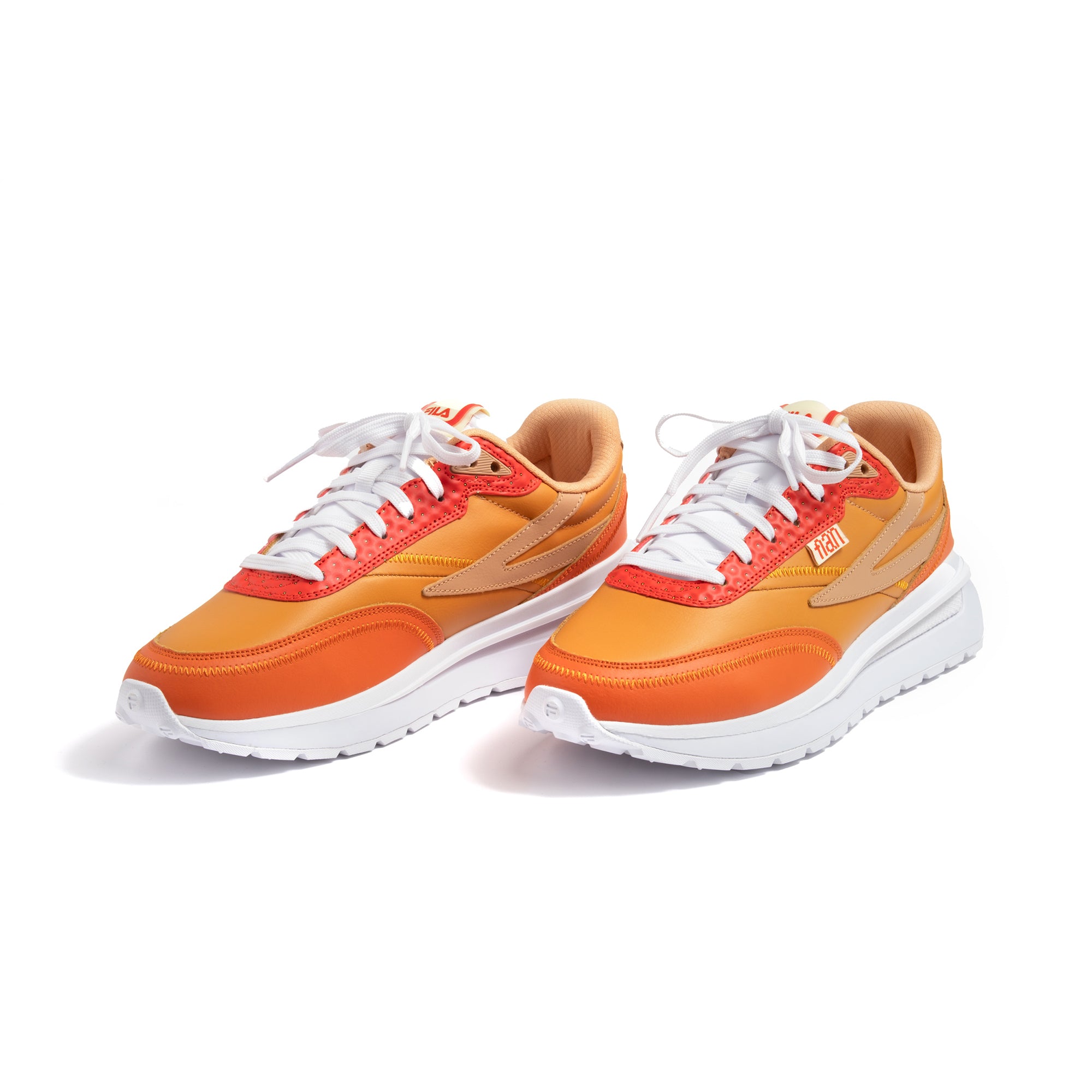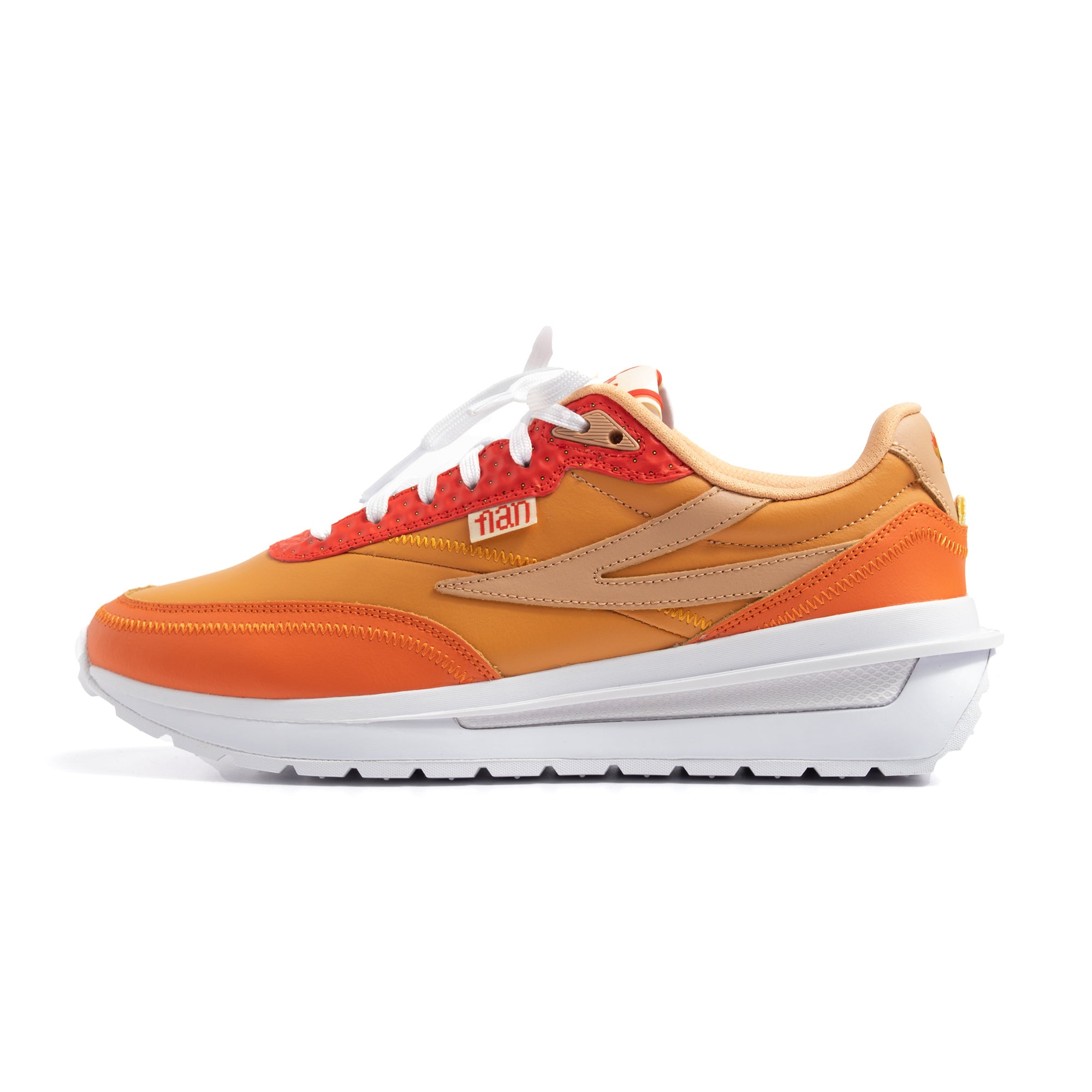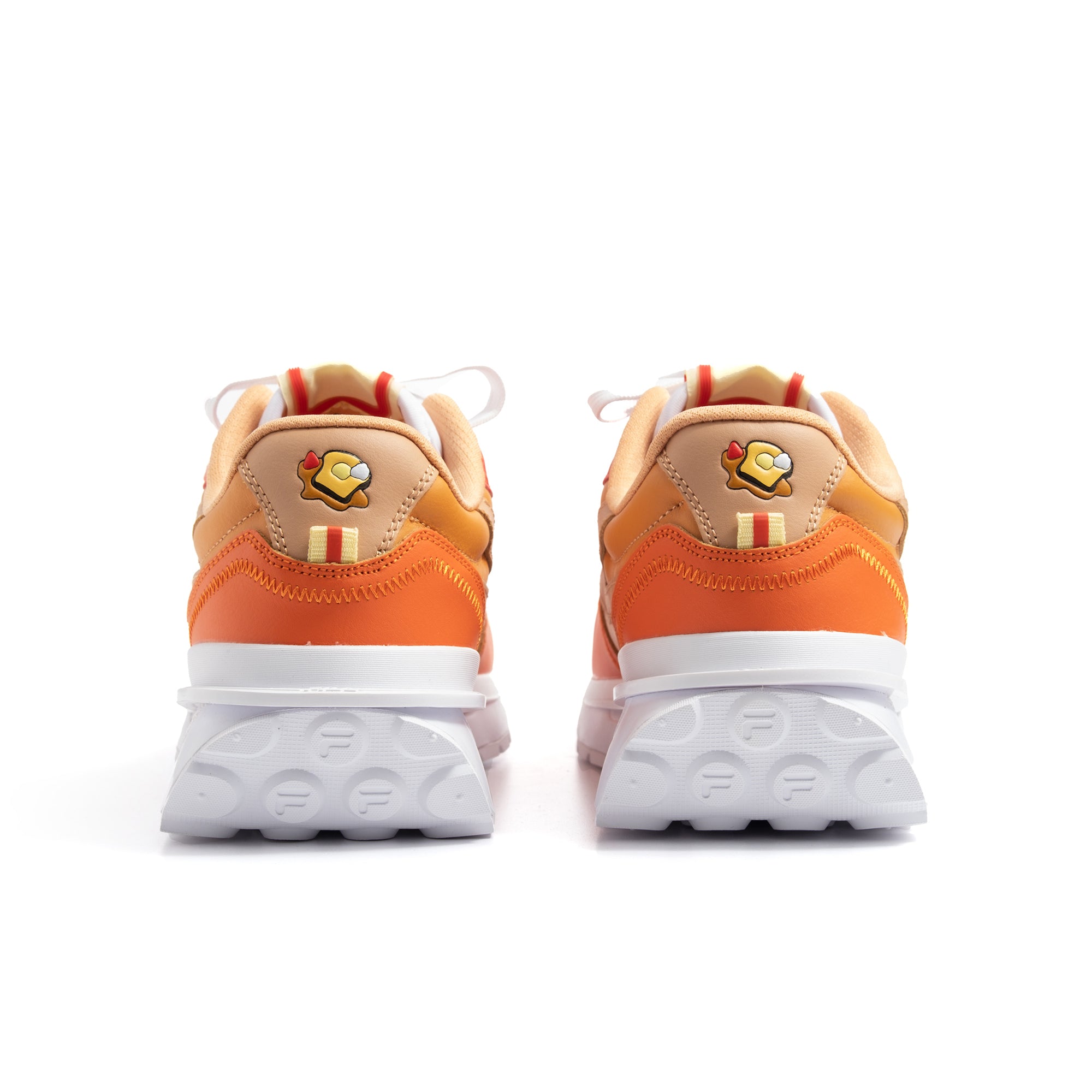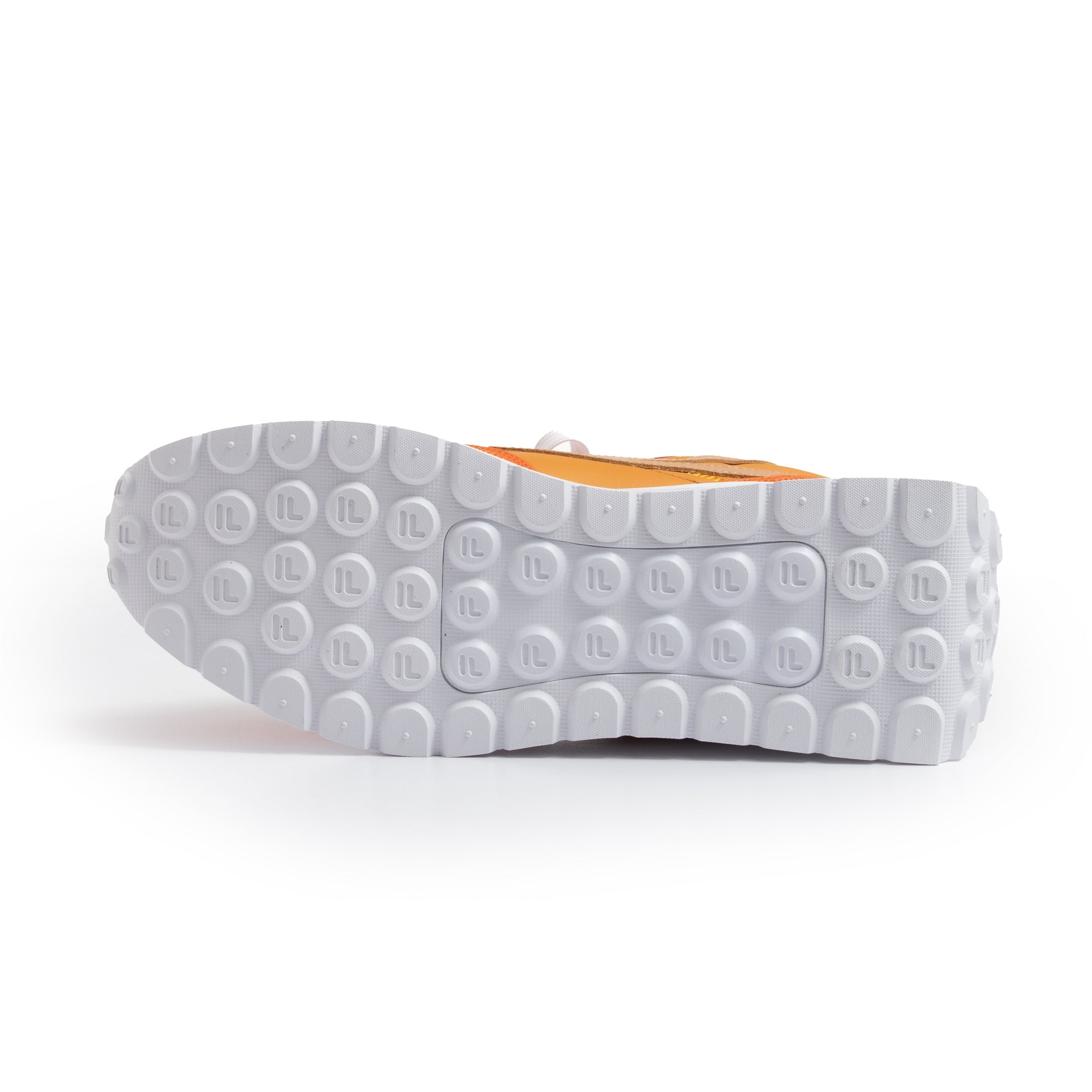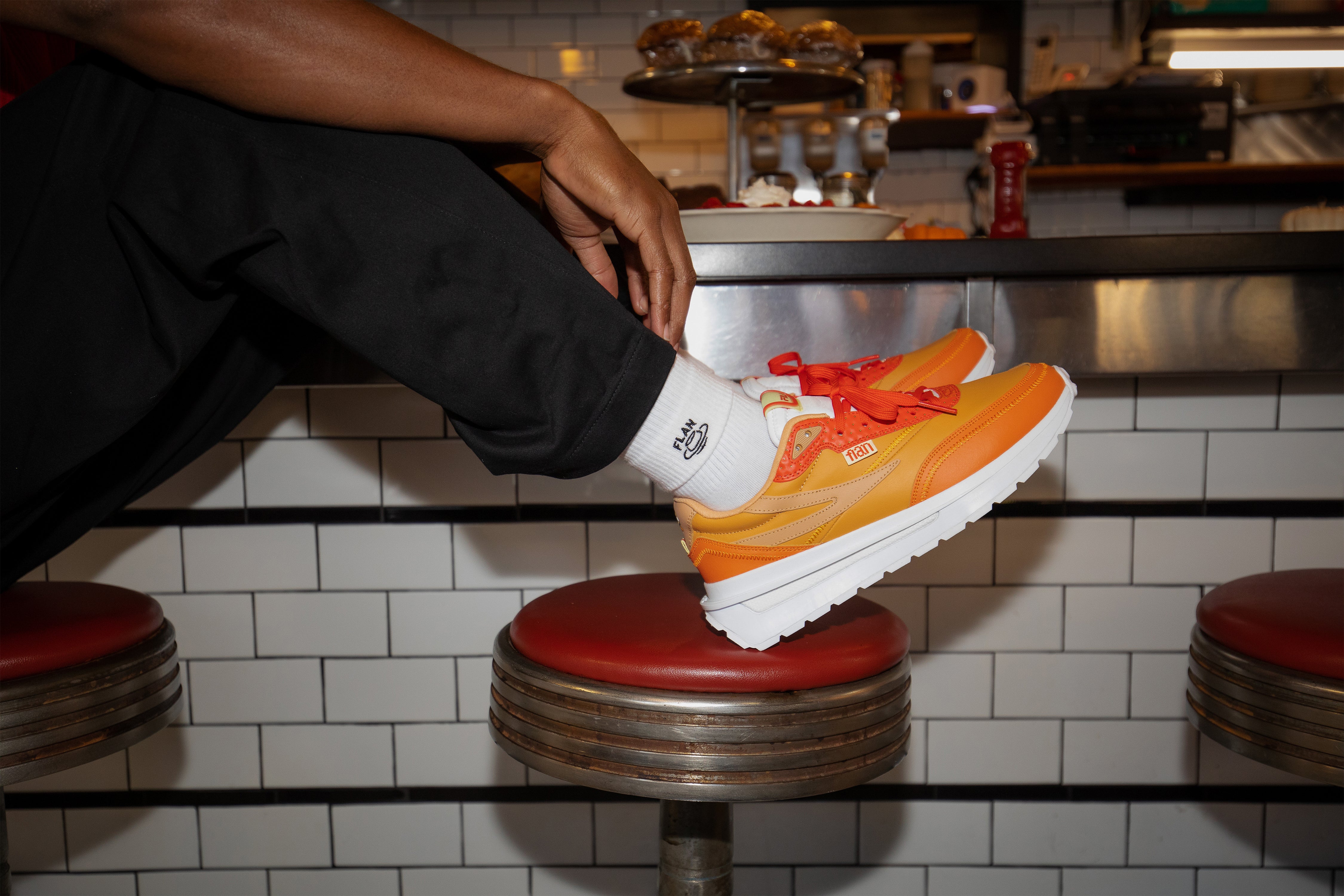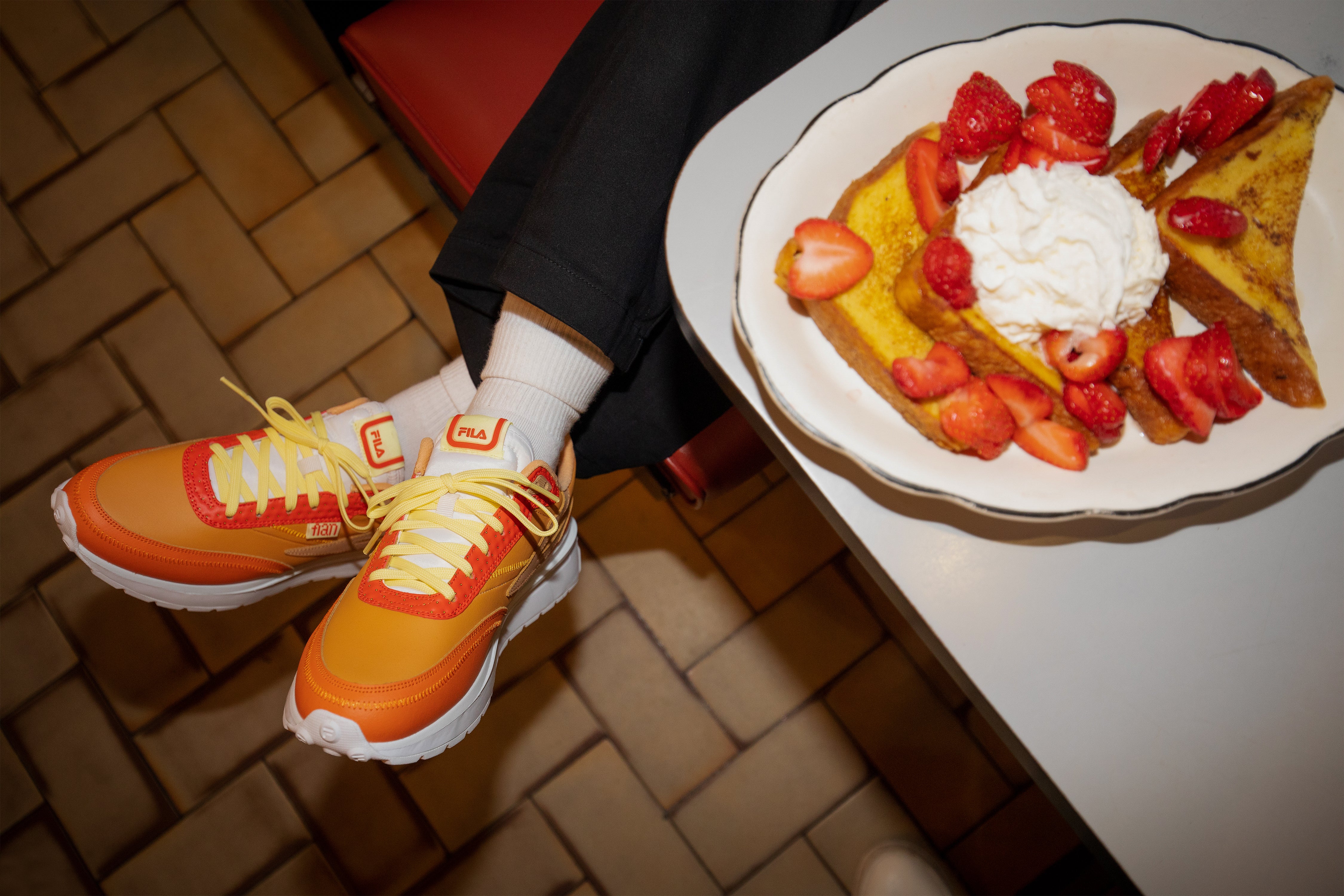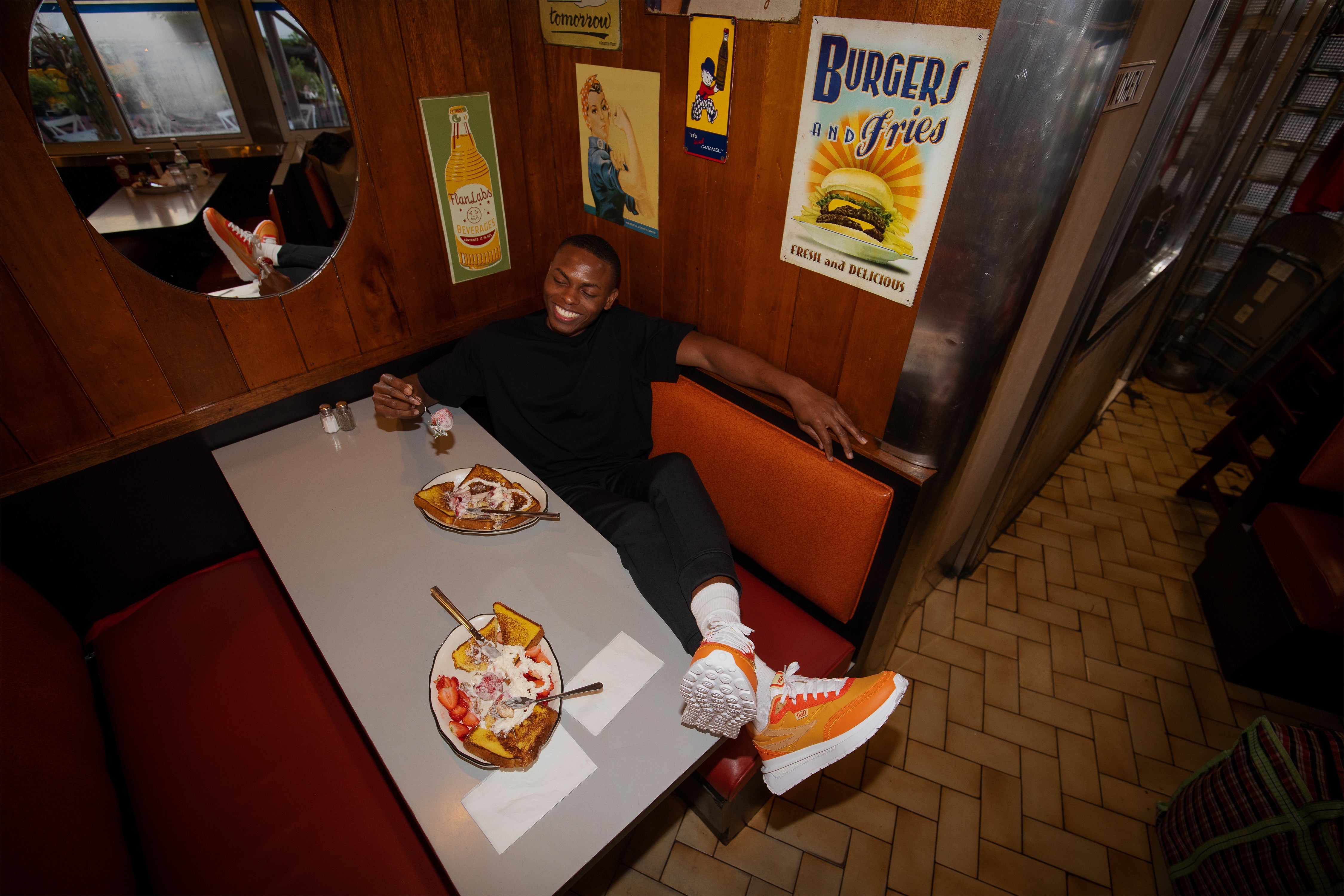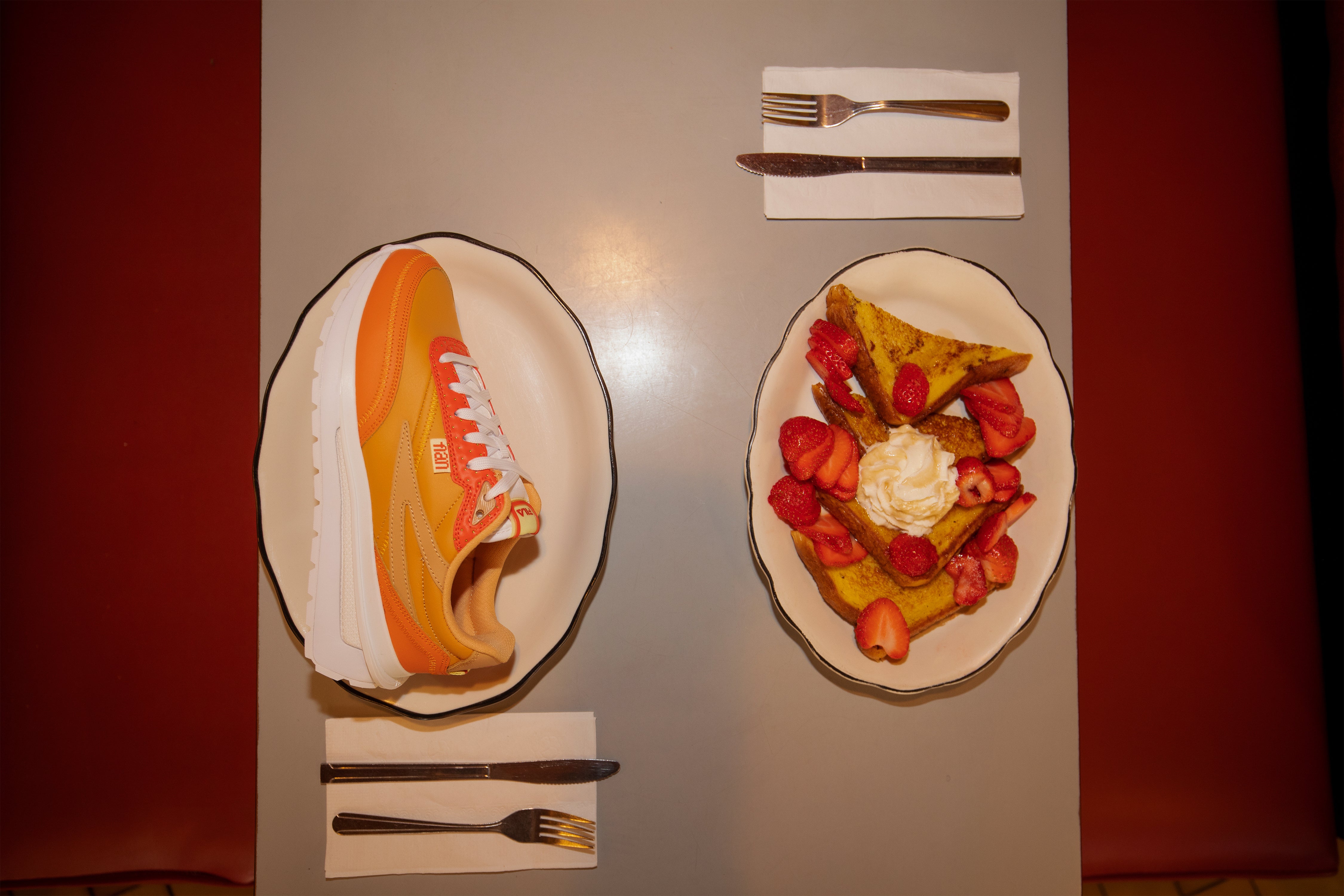 FILA - French Toast Renno
The sneaker was designed utilizing FILA's Renno silhouette, incorporating both style and comfort. Our inspiration behind the color palette of these limited-edition sneakers stems from a delicious plate of fresh-off-the-stove French Toast, dripping with maple syrup, and covered with whipped cream, strawberries and melting butter – a breakfast food favorite.
The array of hues are cleverly showcased to correspond with each French Toast layer: the white sole represents the plate, four shades of tan are bread, perforated red and green eyestays are strawberries, and the yellow FILA branded tongue is butter.
To add to this culinary fashion statement, consumers have the option to personalize their FILA Renno x FLAN footwear with additional "toppings," which include red laces for the strawberries, butter in the form of yellow laces, or whipped cream white laces.